When:
May 12, 2018 @ 1:00 am
2018-05-12T01:00:00+05:30
2018-05-12T01:15:00+05:30
NEWS
12 MAY 2018
| | | |
| --- | --- | --- |
| Sr. No. | Topic | News |
| 1. | GS II: BILATERAL – INDIA-NEPAL | India stands for a united, rich, strong Nepal: PM Modi |
| 2. | GS II: BILATERAL – INDIA-NEPAL | 'Ramayan Circuit' gets a new bus service |
| 3. | GS II: POLITY – JUDICIARY | SC collegium to back Joseph's case |
| 4. | GS II: SOCIAL – WOMEN & CHILDREN | Set up sexual harassment probe panels in courts: SC |
| 5. | GS II: SOCIAL – UNREST | Curbs enforced on congregations |
| 6. | GS I: HISTORY | Tripura CM gets it wrong again |
| 7. | GS II: SOCIAL – REFUGEES | India to help settle Rohingya back in Rakhine |
| 8. | GS II: SOCIAL – REFUGEES | Nodal officers for welfare of Rohingya children |
| 9. | GS II: POLITY – BILL/ACT | Uproar over Citizenship Bill |
| 10. | GS II: BILATERAL – INDIA-USA | India to counter U.S. plaint on farm subsidies in WTO |
| 11. | GS III: ENVIRONMENT – CLIMATE CHANGE | U.S. cancels carbon monitoring project |
GS II: BILATERAL – INDIA-NEPAL
India stands for a united, rich, strong Nepal: PM Modi
Prime Minister Narendra Modi said India supported a "united, prosperous and strong" Nepal as he strongly backed his Nepalese counterpart K.P. Sharma Oli's vision to transform the land-locked Himalayan nation into a land-and-water-linked country.
There was strain in bilateral ties after the adoption of a new Constitution by Nepal in 2015 that divided Nepal into seven provincial units and marginalised Madhesis, who are largely of Indian-origin and inhabitants of the Terai.
The move triggered a six-month-long agitation — from September 2015 to February 2016 — during Mr. Oli's first tenure, in which more than 50 people were killed. The protests also crippled the land-locked country's economy as supplies from India were blocked.
Mr. Modi, with Mr. Oli, laid the foundation stone of the 900-megawatt Arun III Hydroelectric Power Plant in Tumlingtar area in eastern Nepal through a remote system. He said India would invest Rs. 6,000-cr. in the project, which would generate jobs.
GS II: BILATERAL – INDIA-NEPAL
'Ramayan Circuit' gets a new bus service
Prime Minister Narendra Modi and his Nepalese counterpart K.P. Sharma Oli jointly inaugurated a direct bus service between Janakpur and Ayodhya, the two sacred cities for Hindus, as part of a "Ramayan Circuit" to promote religious tourism in Nepal and India.
The bus service connects Lord Rama's birthplace Ayodhya with goddess Sita's birthplace Janakpur.
The government has identified 15 destinations in India for development under the Ramayana Circuit theme — Ayodhya, Nandigram, Shringverpur and Chitrakoot (Uttar Pradesh), Sitamarhi, Buxar and Darbhanga (Bihar), Chitrakoot (Madhya Pradesh), Mahendragiri (Odisha), Jagdalpur (Chhattisgarh), Nashik and Nagpur (Maharashtra), Bhadrachalam (Telangana), Hampi (Karnataka) and Rameswaram (Tamil Nadu).
GS II: POLITY – JUDICIARY
SC collegium to back Joseph's case
The Supreme Court collegium led by Chief Justice of India Dipak Misra unanimously agreed "in principle" to reiterate its January 10 recommendation to the government to elevate Uttarakhand High Court Chief Justice K.M. Joseph as a judge of the Supreme Court.
The collegium — also comprising Justices J. Chelameswar, Ranjan Gogoi, Madan B. Lokur and Kurian Joseph — had unanimously recommended Justice Joseph as apex court judge in a resolution on January 10.
The government had objected to his appointment, saying he was too junior to become a Supreme Court judge. The Centre had said Justice Joseph's "comparatively small" parent High Court of Kerala was already "adequately represented" in the apex court and among High Court Chief Justices.
When the collegium sends the file back, the government will have to accept the recommendation.
The collegium intends to send Justice Joseph's name along with other names being considered for Supreme Court judgeships.
This means that he would have to wait till the collegium decides on the names of the other probables.
A source in the apex court said the collegium had initially discussed sending back the file of Justice Joseph first and not wait till the other names are finalised. Members also deliberated on whether Justice Joseph would lose his seniority if his name was clubbed with the others.
Legal experts asked why the collegium, having "unanimously agreed" to reiterate his name, should wait till the others are picked.
GS II: SOCIAL – WOMEN & CHILDREN
Set up sexual harassment probe panels in courts: SC
The Supreme Court on Friday asked Chief Justices of High Courts across the country to set up anti-sexual harassment at workplace committees in High Courts and district courts within two months.
A three-judge Bench, led by Chief Justice Dipak Misra, said the committees should be constituted in accordance with the mandate of The Sexual Harassment of Women at Workplace (Prevention, Prohibition and Redressal) Act of 2013 and the Vishaka case guidelines of the Supreme Court to protect women in workplaces.
The court directed that the Registrar Generals of the High Courts should file compliance reports on or before July 15.
GS II: SOCIAL – UNREST
Curbs enforced on congregations
The District administration of Gurugram decided to restrict the public spaces for prayers after opposition from right-wing organisations over the past few weeks.
Disparate right-wing outfits in the city came together as the Sanyukt Hindu Sangarsh Samiti and demanded a complete ban on prayers at open public spaces.
The protests turned violent with the right-wing outfits disrupting the prayers at several places last Friday despite the presence of the police, saying that the congregations were "unlawful" and a "security threat".
"No one wants to offer namaz on the roads outside in the blistering heat. But where are the mosques. There are only nine mosques in the city. In new Gurugram, there is only one mosque and that too is under litigation," said Aslam Khan, chairman, Anjuman Jama Masjid at New Gurugram.
With Haryana Chief Minister Manohar Lal Khattar also saying that namaz should be held inside mosques, the local administration is doing a fine balancing act.
Despite the police seeking to reduce the sites for prayers on Friday at a meeting with the Muslim leaders, the civil administration deployed Duty Magistrates at all the existing 76 places to avoid the impression that they had acquiesced to the demands of the right-wing.
GS I: HISTORY
Tripura CM gets it wrong again
The Opposition parties took a dig at Tripura Chief Minister Biplab Deb after he reportedly said that poetRabindranath Tagore returned his Nobel Prize in protest against the atrocities committed by the British.
Tagore had in fact renounced the knighthood conferred by the British and not the Nobel Prize for Literature, which was awarded in 1913.
A video shows the Chief Minister making the remark at a function organised to mark the birth anniversary of Tagore in Udaipur.
His earlier statements — that Internet and satellites existed in the 'Mahabharata era' and that Diana Hayden was not worthy of the Miss World beauty pageant title — had triggered a row.
"Who does not know that Tagore renounced knighthood to show his strong protest against the massacre the British committed at the Jallianwala Bagh in Punjab in 1919," Congress leader Rahul Saha said.
GS II: SOCIAL – REFUGEES
India to help settle Rohingya back in Rakhine
India on Friday urged Myanmar to ensure the safe return of Rohingya citizens now staying in refugee camps in Bangladesh.
External Affairs Minister Sushma Swaraj took up the issue and promised India's help during her two-day trip to Myanmar, where she sealed a landmark land border-crossing agreement with the country.
The Minister underlined the need for safe, speedy and sustainable return of displaced persons to the Rakhine state.
The Minister informed Myanmar that India was on track to complete a project to set up prefabricated housing for the Rohingya population returning from their present camps in Bangladesh.
Bangladesh, in recent months, has repeatedly urged India to intervene and pressure Myanmar to take back its citizens who are living in difficult circumstances on Bangladeshi territory.
Both Myanmar and Bangladesh are members of the BIMSTEC (Bay of Bengal Initiative for Multi-Sectoral Technical and Economic Cooperation) regional grouping, which is expected to hold a summit later this year.
The Agreement on Land Border Crossing, which will allow people from both sides to cross the border with passport and visa for health and educational needs and tourism, was signed.
An agreement on training of Myanmar Foreign Service officers and another on assistance to the Joint Ceasefire Monitoring Committee were signed.
The committee monitors the ceasefire implemenation between the government of Myanmar and ethnic militant organisations that was announced in 2015.
Reflecting cultural ties between the two sides, Ms. Swaraj sealed a memorandum of understanding on restoration of earthquake-damaged pagodas in the famed Buddhist tourism centre of Bagan.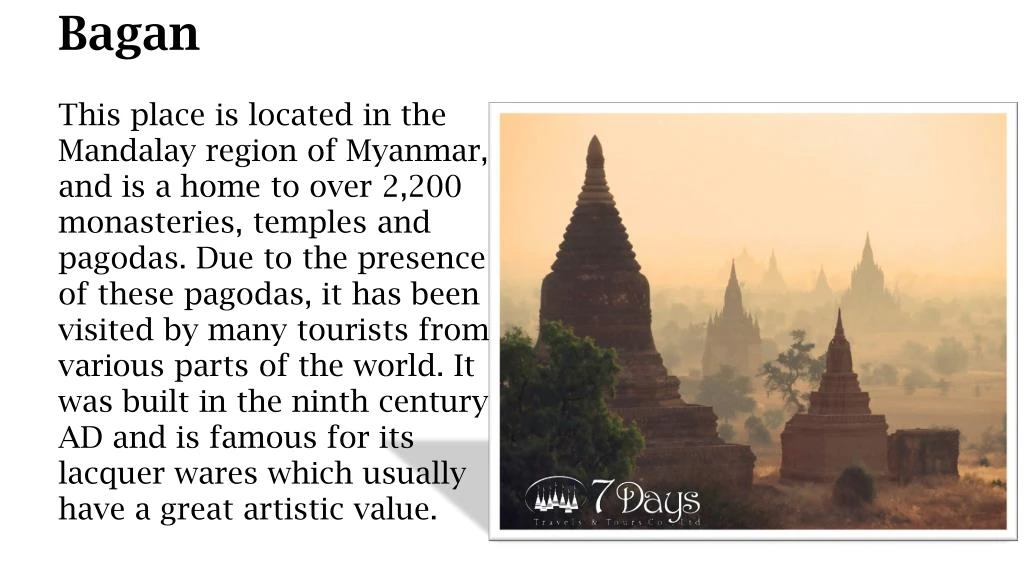 GS II: SOCIAL – REFUGEES
Nodal officers for welfare of Rohingya children
The Supreme Court designated the sub-divisional magistrates of Mewat district in Haryana and areas in Delhi where Rohingya camps are located to act as nodal officers for the welfare of refugee children.
A Bench, led by Chief Justice Dipak Misra, said Rohingya parents or relatives could approach the nodal officers with grievances about the lack of access to health and education of their children.
The court agreed that it would examine contentions raised by Rohingya, that basic amenities were denied to Rohingya living in the camps as they did not have any identification.
The court said it would examine if amenities such as drinking water were proportional to the population in these camps and whether they were adequate.
Additional Solicitors-General Tushar Mehta and Maninder Singh, for the government, countered that Rohingya in the camps were getting the same treatment and facilities as Indian citizens living nearby. The government produced a field report.
GS II: POLITY – BILL/ACT
Uproar over Citizenship Bill
The Assam government said protests against the Citizenship (Amendment) Bill of 2016 "at this juncture" were unfounded and it would announce its official stand after the update of the National Register of Citizens (NRC) is competed by June 30.
The BJP-led government has been under pressure from its regional ally Asom Gana Parishad and NGOs to "learn from its Meghalaya counterpart" and make its position on the "contentious Bill" clear.
The JPC is hearing the views of stakeholders and will submit its report.
"Meghalaya has taken a decision because it is not updating NRC. We have to honour the court and as such will make our stand clear once the NRC exercise, which is 80% through, is completed," Mr. Patowary said.
The Supreme Court wants the final list to be announced by June 30. A pa  rtial list was published on December 3, 2018.
The 16-member JPC headed by Rajendra Agarwal, MP, meanwhile, ended its two-day hearing in Meghalaya.
A delegation of All Arunachal Pradesh Students' Union (AAPSU) that met the JPC in Shillong highlighted, "This controversial bill will serve as a legal basis for furthering and legitimising the claims of Chakma and Hajong refugees as indigenous people and defeat the very purpose of the Bengal Eastern Frontier Regulation 1873 and various other regulations currently in force in the State."
GS II: BILATERAL – INDIA-USA
India to counter U.S. plaint on farm subsidies in WTO
A complaint lodged by the U.S. at the World Trade Organisation (WTO) against India's farm subsidies is baseless,according to Indian diplomatic sources.
The U.S. had filed a counter-notification at the WTO Committee on Agriculture on May 4, alleging that "based on U.S. calculations, it appears that India has substantially under-reported its market price support (MPS) for wheat and rice", according to a statement issued by the U.S. Department of Agriculture.
Indian diplomatic sources said that the U.S. calculations were based on wrong assumptions. They added that India would officially respond at the WTO's Committee on Agriculture meeting in June.
In its 12-page document submitted to the WTO, the U.S. laid out its calculations of the value of India's MPS programme for the four years between 2010-11 and 2013-14 using publicly available data.
"India's apparent MPS for wheat appears to have been over 60% of the value of production in each of the last four years for which India has notified data," said the document. "Its apparent MPS for rice appears to have been over 70% of the value of production in each of the years."
For example, India notified the WTO that its MPS for rice in 2013-14 was just over ?12,001 crore.
That amounts to 5.45% of the total value of production, and well within the WTO's permitted cut-off of 10%.
However, according to the U.S. calculations, the value of India's MPS for rice that year was more than ?1.7 lakh crore, which would be 76.9% of the total value of production.
One of the issues raised by the U.S. is that India's notification "only reflect the national minimum support prices and do not include all state bonuses or other incentives that further increase the MSP provided to farmers."
GS III: ENVIRONMENT – CLIMATE CHANGE
U.S. cancels carbon monitoring project
A NASA programme — called the Carbon Monitoring System (CMS) — which tracked sources and sinks for carbon and made high-resolution models of the planet's flows of carbon — that cost $10 million per year, has been cancelled.
It tracked carbon and methane, key greenhouse gases that contribute to global warming.
The end of the programme was first reported by the journal Science, "Now, President Donald Trump's administration has quietly killed the CMS," the report said, describing the move as the latest in a "broad attack on climate science" mounted by the White House.
The journal said NASA "declined to provide a reason for the cancellation beyond 'budget constraints and higher priorities within the science budget'."