When:
May 30, 2018 @ 1:00 am
2018-05-30T01:00:00+05:30
2018-05-30T01:15:00+05:30
NEWS
30 MAY 2018 
| | | |
| --- | --- | --- |
| Sr. No. | Topic | News |
| 1. | GS III: SECURITY | Centre's offer of talks not clear, say J&K separatists |
| 2. | GS I: CULTURE | Bengal's Chhau mask acquires GI fame |
| 3. | GS II: BILATERAL – INDIA-CHINA | Centre plans connectivity push on China border |
| 4. | GS II: BILATERAL – INDIA-U.K. | 'TCS-U.K. govt. project, a masterclass in incompetence' |
| 5. | GS III: ECONOMY – INDICATORS | For NRI flows, May 2018 is the best in nearly five years |
| 6. | GS III: S&T – SPACE | Bacteria-coated broccoli sent to space |
| 7. | GS III: S&T – IT | AI outperforms doctors in finding skin cancer |
| 8. | GS III: ENVIRONMENT – BIODIVERSITY | Great Barrier Reef facing its toughest test ever |
GS III: SECURITY
Centre's offer of talks not clear, say J&K separatists
In their first formal response to the Centre's dialogue offer, separatist leaders said that they were ready to join the talks if New Delhi offered more clarity.
"Talks should keep in view the concerns of the stakeholders, especially the most affected party, and should be result-oriented. Any effort that the Government of India (GoI) takes in this direction will find takers in Kashmir and Pakistan. Let the GoI provide clarity on what it wants to talk about and speak in one language... we are ready to join the process," said a joint statement issued by Syed Ali Shah Geelani, Mirwaiz Umar Farooq and Yasin Malik.
The trio met at the residence of Mr. Geelani.
"J&K is a divided territory. This dispute has three stakeholders — India, Pakistan and the people of this land. Absence of any one stakeholder in the process will not yield any solution," they said.
Militant outfits Lashkar-e-Taiba and Hizbul Mujahideen have rejected the dialogue offer and the ceasefire.
GS I: CULTURE
Bengal's Chhau mask acquires GI fame
The Chhau mask of Purulia, the wooden mask of Kushmandi (used for the Mukha dance), thePatachitra, the Dokras of Bengal, and Madhurkathi (a kind of mat) have been presented with the Geographical Indication (GI) tag by the Geographical Indication Registry and Intellectual Property India.
 A GI tag connects the quality and authenticity of a given product to a particular geographical origin, thereby ensuring that no one other than the authorised user can use the popular product's name.
GI tags for these five rural crafts would not only help the artisans create their own brand but would also provide legal protection to artisans practising the crafts against attempts to duplicate them in other regions.
GI tags are given on the basis of the Geographical Indications of Goods (Registration and Protection) Act, 1999.
The first product to be included in the list was Darjeeling Tea.
500 families were involved in the making of large and colourful Chau masks used in the Chau dance, also known as Chhau, in Baghmundi block of Purulia, West Bengal, around 200 families in Kushmandi, West Bengal, make the wooden masks used for the Mukha dance.
In Paschim Medinipur, a few hundred families in Pingla village make the beautifully painted scrolls called Patachitra, and 3,000 families in two districts were into making Madurkathi.
Chhau is found in three styles named after the location where they are performed:
Purulia Chhau of Bengal
Seraikella Chhau of Jharkhand
Mayurbhanj Chhau of Odisha
Masks form an integral part of Chhau dance in Purulia and Seraikella styles.
Wooden Masks of Kushmandi, West Bengal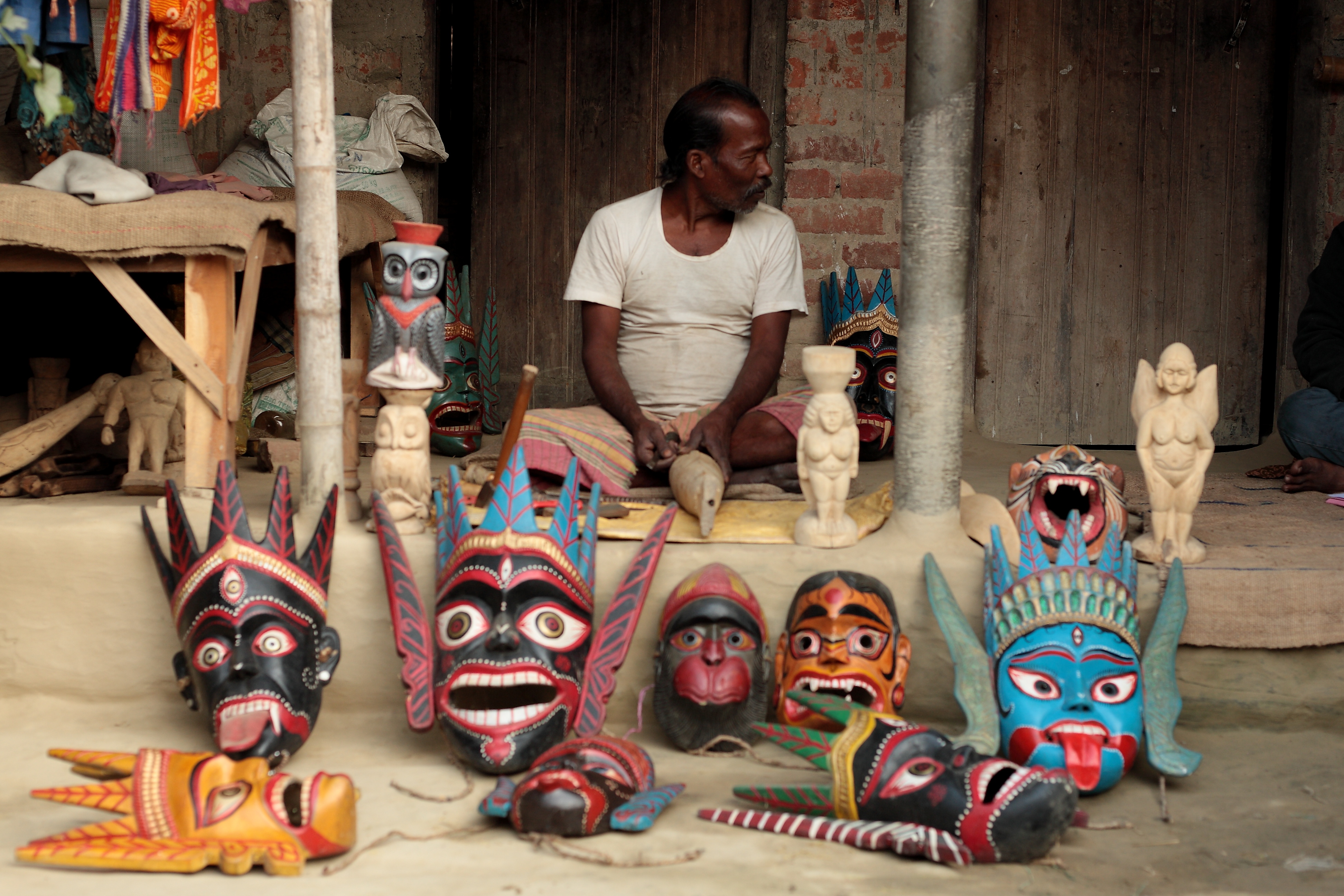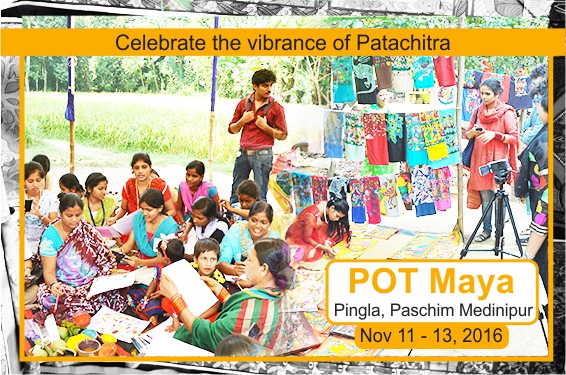 MADURKATHI
GS II: BILATERAL – INDIA-CHINA
Centre plans connectivity push on China border
The 'invasion' of Chinese radio channels has made the Centre plan installation of optical fibre cables (OFC) in areas bordering China.
The OFC push is expected to arm civilians and defence personnel with cellular and radio connectivity strong enough to counter the Chinese waves, Defence Minister Nirmala Sitharaman said in Arunachal Pradesh's capital, Itanagar.
GS II: BILATERAL – INDIA-U.K.
'TCS-U.K. govt. project, a masterclass in incompetence'
A British Parliamentary Committee has slammed a loss-making Tata Consultancy Services contract with Britain's Home Office as a "masterclass in incompetence," after going £229 million over budget and facing delays of more than four years.
"None of the cost-saving and service benefits set out in the original business case have been achieved," concluded the report published by the House of Commons Public Accounts Committee on the contract for the modernisation of Britain's criminal record checking service — 'the disclosure and barring service' (DBS) — that had beenwon by TCS in 2012.
MPs warned that there was a strong risk that the modernisation work would not be completed by the time the contract ended in 2019.
The project was initially meant to have been completed in 2014, but had already faced delays by the time TCS took over the contract from previous holder Capita.
DBS checks are required for those working in many roles in healthcare and childcare in the U.K.
Disclosure and Barring Service (DBS)
It is a non-departmental public body of the Home Office of the United Kingdom.
The DBS enables organisations in the public, private and voluntary sectors to make safer recruitment decisions by identifying candidates who may be unsuitable for certain work, especially that involving children or vulnerable adults.
The DBS was formed in 2012 by merging the functions of the Criminal Records Bureau (CRB) and the Independent Safeguarding Authority (ISA) under the Protection of Freedoms Act 2012.
It is a legal requirement in the UK for regulated activity employers to refer safeguarding concerns to the DBS.
It is an offence for any person who has been barred by the DBS to work or apply to work with the group (children or adults) from which they are barred.
It is also an offence for an employer to knowingly employ a barred person in regulated activity with the group from which they are barred.
In 2013, a DBS update service was launched, intended to improve the ease of applying for criminal record checks and create significant savings.
GS III: ECONOMY – INDICATORS
For NRI flows, May 2018 is the best in nearly five years
If the investments by non-resident Indians (NRIs) in the domestic equity markets are anything to go by, then they have never been so bullish in the last five years.
At a time when foreign investors have been selling Indian shares in huge quantum, overseas based Indians have increased investments to record levels.
According to data available with BSE, NRIs are net buyers of Indian shares at Rs. 78.50 crore in May 2018, which is the highest since June 2013, when they bought equities worth Rs. 115.80 crore in a single month.
NRIs are allowed to invest in Indian shares under the portfolio investment scheme (PIS) by opening an NRE (Non Resident External) account and thereafter a demat account. While such investors are allowed to invest in Indian shares, they are barred from doing intra-day trading.
Market participants, who deal with NRI clients, attribute this trend to the twin factors of rupee depreciation and a lacklustre performance of other asset classes, especially real estate in West Asia.
Interestingly, while there are NRIs settled in the U.S. and U.K. as well, those settled in West Asia mostly invest in Indian shares, while the ones in other places prefer investing in assets in the country of their residence.
GS III: S&T – SPACE
Bacteria-coated broccoli sent to space
Scientists have sent broccoli seeds coated with a healthy dose of good bacteria to space in a quest to find a viable way for astronauts at the International Space Station (ISS) to grow their own vegetables — and possibly one day on the Moon or Mars.
Six broccoli seeds were aboard the Orbital ATK Cygnus spacecraft that launched from Wallops Island, Virginia, as part of a space station cargo resupply mission.
Three of the seeds are travelling to space as it is, while the other three were coated with two different species of bacteria, developed at the University of Washington, that can live inside crop plants and improve their growth.
These "beneficial" microbes, also called endophytes, may also help plants grow better in extreme low-gravity environments, and where nutrients or water could be lacking.
Previous research has found that plants can better tolerate drought and other environmental stressors with the help of natural microbes that provide nutrients to their plant partners.
GS III: S&T – IT
AI outperforms doctors in finding skin cancer
A computer was better than human dermatologists at detecting skin cancer in a study that pitted humans against machine in the quest for better, faster diagnostics, researchers said.
A team from Germany, the U.S. and France taught an artificial intelligence system to distinguish dangerous skin lesions from benign ones, showing it more than 100,000 images.
The machine — a deep learning convolutional neural network or CNN — was then tested against 58 dermatologists from 17 countries, shown photos of malignant melanomas and benign moles.
On average, flesh and blood dermatologists accurately detected 86.6% of skin cancers from the images, compared to 95% for the CNN.
The team said AI may be a useful tool for faster, easier diagnosis of skin cancer, allowing surgical removal before it spreads. But it is unlikely that a machine will take over from human doctors entirely, rather functioning as an aid.
Melanoma in some parts of the body, such as the fingers, toes and scalp, are difficult to image, and AI may have difficulty recognising "atypical" lesions or ones that patients are unaware of.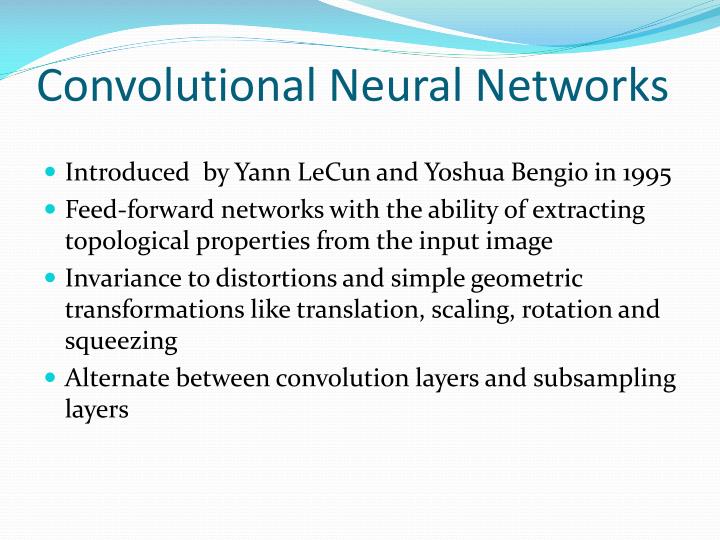 GS III: ENVIRONMENT – BIODIVERSITY
Great Barrier Reef facing its toughest test ever
Australia's Great Barrier Reef, under severe stress in a warmer, more acidic ocean, has returned from near-extinction five times in the past 30,000 years, researchers said.
 And while this suggests the reef may be more resilient than once thought, it has likely never faced an onslaught quite as severe as now, they added
In the past, the reef shifted along the sea floor to deal with changes in its environment — either seaward or landward depending on whether the level of the ocean was rising or falling, the team found.
Based on fossil data from cores drilled into the ocean floor at 16 sites, they determined the Great Barrier Reef was able to migrate between 20 cm and 1.5 metres per year. This rate may not be enough to withstand the current barrage of environmental challenges.
The reef "probably has not faced changes in SST (sea surface temperature) and acidification at such a rate."
Over 10 years, they studied how it had responded to changes caused by continental ice sheets expanding and waning over 30 millennia.
A researcher said the GBR "will probably die again in the next few thousand years anyway if it follows its past geological pattern" as the earth is believed to be due for another ice age. "But whether human-induced climate change will hasten that death remains to be seen."