When:
May 1, 2017 @ 10:00 am
2017-05-01T10:00:00+05:30
2017-05-01T10:15:00+05:30
NEWS 
1 May 2017 
| | | |
| --- | --- | --- |
| Sr. No. | Topic | News |
| 1.        | GS III: S&T – SPACE | SAARC satellite to be launched on May 5 |
| 2.        | GS II: POLITY – ELECTIONS | EC may change recounting rules |
| 3.        | GS III: ENVIRONMENT – CLIMATE CHANGE | India didn't act on Paris pact: Trump |
| 4.        | GS III: SECURITY | Two suspected 'cattle thieves' lynched in Assam's Nagaon |
| 5.        | GS III: ENVIRONMENT – BIODIVERSITY | No tourist entry into Odisha national park |
| 6.        | GS III: ENVIRONMENT – BIODIVERSITY | Six tigers to be relocated to Buxa Tiger Reserve |
| 7.        | GS III: AGRICULTURE | Drops of water better than the gush |
| 8.        | GS II: BILATERAL INDIA-TURKEY | Turkey sees role in Kashmir talks |
| 9.        | GS II: POLITY – ELECTION | EC for 5-year ban on those bribing voters |
| 10.     | GS III: ECONOMY – NITI | NITI Aayog looks at museums to grow tourism |
| 11.     | GS II: POLITY  JUDICIARY | Farm suicides get attention of apex court |
| 12.     | GS II: POLITY  BILL/ACT | Real estate Act will come into force today |
| 13.     | GS III: SECURITY | Army set to install smart fence along LoC |
| 14.     | GS II: INTERNATIONAL – USA | 'U.S. has committed to payment for THAAD' |
| 15.     | GS II: SOCIAL – HEALTH | Polio case numbers drop in Pak., Afghanistan |
| 16.     | GS II: BILATERAL – INDIA-USA | India, U.S. to hold talks in May to boost trade ties |
| 17.     | GS III: ECONOMY – BANKING | Centre for more PSB mergers |
| 18.     | GS III: INFRASTRUCTURE – RAILWAYS | Some way to go before the finish |
| 19.     | GS III: INFRASTRUCTURE | What you need to know about Infrastructure Investment Trusts |
| 20.     | GS III: S&T – SPACE | China, Europe planning to build 'moon village' |
GS III: S&T – SPACE
SAARC satellite to be launched on May 5
The "South Asia satellite" being built by India for use by countries of the South Asian Association for Regional Cooperation (SAARC) region will be launched on May 5.
The satellite called GSAT-09 enables full range of applications and services in the areas of telecommunication and broadcasting applications viz. Television, Direct-to-Home (DTH), Very Small Aperture Terminals (VSATs), Tele-education, Telemedicine and Disaster Management Support.
The satellite was announced by Mr. Modi during the 2014 SAARC summit in Nepal and all SAARC countries have since joined it except Pakistan.
The total cost of launching the satellite is estimated to be about Rs. 35 crore and the cost associated with the launch will be met by the Government of India.
The 2,230 kg satellite was built by the Indian Space Research Organisation (ISRO) and has 12 Ku-band transponders. It is has amission life of over 12 years.
It will be launched from Satish Dhawan Space  Centre in Sriharikota using a Geostationary Launch Vehicle (GSLV) Mk-II launch vehicle.
The GSLV-F09 is about 50m tall and is the 11th flight of the GSLV. It is also the its fourth consecutive flight with the indigenous Cryogenic Upper Stage (CUS) engine.
GS II: POLITY – ELECTIONS
EC may change recounting rules
The Election Commission is actively considering revision of its recount rules so that slips generated by the Voter Verifiable Paper Audit Trail (VVPAT) devices can be matched with the Electronic Voting Machine (EVM) count.
"It will be a systematic procedure," the EC official stated. "The physical count of slips in the VVPAT through a process is very much under our consideration."
In a recent interview to this newspaper, Delhi Chief Minister and Aam Aadmi Party (AAP) convener Arvind Kejriwal had demanded that the Election Commission randomly count VVPAT-generated slips and tally them with EVM results.
The April-May 2019 Lok Sabha elections would be held with a VVPAT device attached to every EVM.
GS III: ENVIRONMENT – CLIMATE CHANGE
India didn't act on Paris pact: Trump
The U.S. will decide on its continuation in the Paris climate agreement in the next two weeks, President Donald Trump said,naming China, Russia and India for allegedly contributing nothing under the treaty.
During the campaign, Mr. Trump had promised to withdraw from the treaty, but senior officials of his administration are divided over the issue.
"Our government rushed to join international agreements where the U.S. bears the costs and the burden while other countries get the benefit and pay nothing and this includes deals like the Paris Climate Accord…," he said, speaking at a rally in Pennsylvania.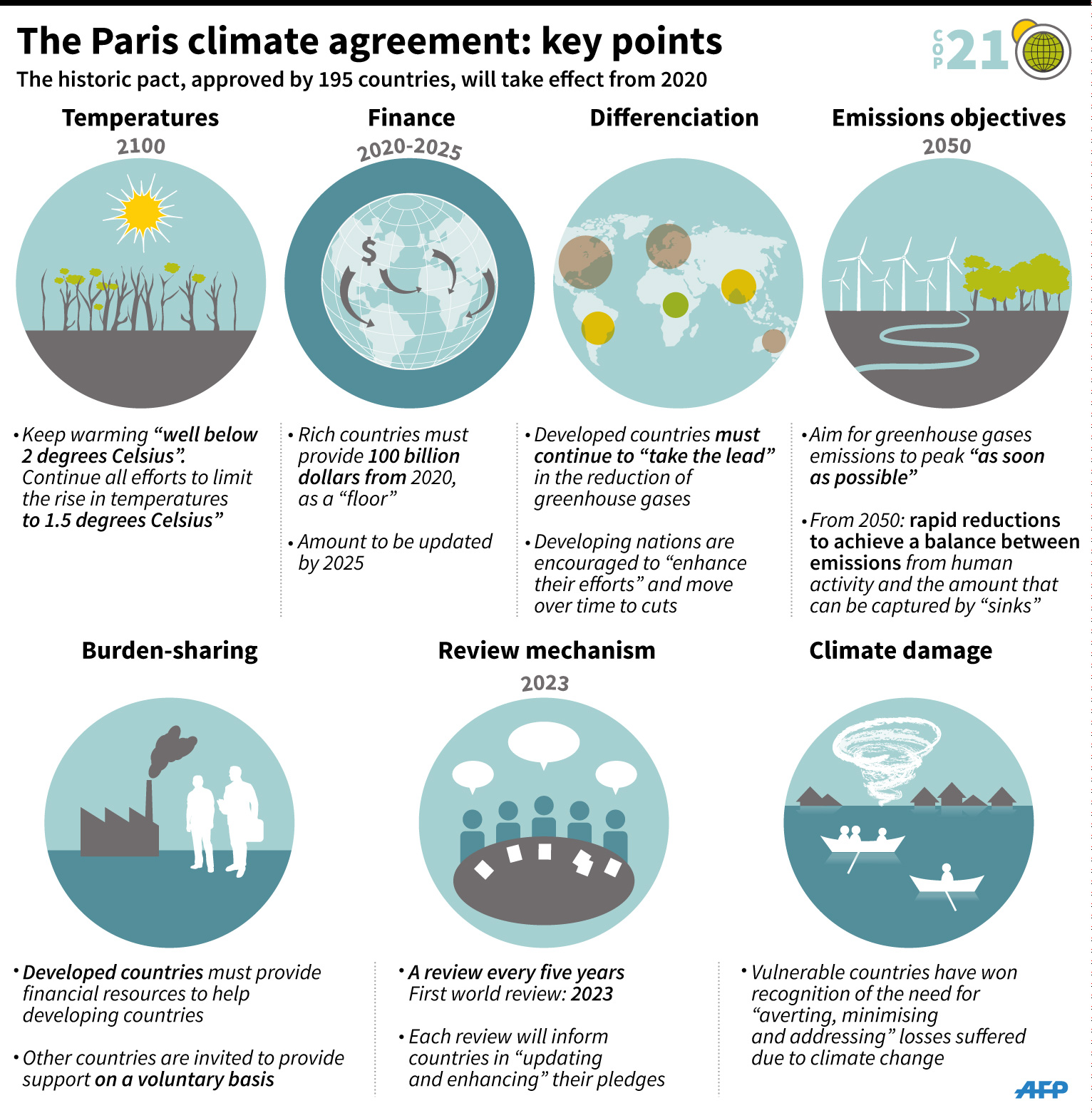 GS III: SECURITY 
Two suspected 'cattle thieves' lynched in Assam's Nagaon
Two men – suspected of stealing cattle in Nagaon district of Assam – were killed by the locals.
Mr. Upadhay told journalists that the men were identified as Abu Hanifa and Riazuddin Ali, both in their early 20s.
A "fit for slaughter" certificate is required for cow slaughter in Assam, which is otherwise banned in the State. However, beef and buffalo meat both are available in Assam.
During certain Muslim festivals cows are allowed to be slaughtered in the State. However, anti-cow slaughter campaign has gained momentum in the State in recent years.
The BJP came to power in Assam in 2016.
GS III: ENVIRONMENT – BIODIVERSITY
No tourist entry into Odisha national park
Bhitarkanika National Park, Odisha authorities have imposed restrictions on entry of tourists into the park for three months to provide undisturbed environment for breeding by estuarine crocodiles.
The three-month ban period would remain in force from May 1 to August 1.
Bhitarkanika is one of the largest sanctuaries of crocodiles in the region with 1,671 reptiles.
The park officials said human interference disturbs the breeding animals and during this phase, the salt water crocodile often turn violent and attack others.
Gradually, habitat of crocodiles is getting squeezed in 26 sq km of water-bodies within the national park. Due to drop in salinity in water, outer periphery of the park turns infavourable.
Of late, man-crocodile conflict has been a concern for authorities as crocodiles are often found straying into water-bodies inside human habitations.
GS III: ENVIRONMENT – BIODIVERSITY
Six tigers to be relocated to Buxa Tiger Reserve
Six tigers would be relocated to Buxa Tiger Reserve (BTR) in northern West Bengal from neighbouring Assam as part of a plan for augmentation of tiger population in the reserve which was approved by the National Tiger Conservation Authority (NTCA).
Sighting of tiger was not reported for long in Buxa even as forest department claimed the presence of at least three tigers in BTR.
On the existence of villages in the core area of the BTR, an official said, "If those people want to be relocated, we are ready to shift them and give them the package they are entitled to for the purpose".
"The tiger reserve has suffered from shortage of frontline staff, lack of protection, largescale illegal grazing, forest fires, constant anthropogenic pressure, widespread tree felling, dolomite mining (largely across the border in Bhutan but which affects the landscape)," an expert said.
GS III: AGRICULTURE
Drops of water better than the gush
 "Precision agriculture" may be the only way to reduce agrarian water dependency, says the University of Agricultural Sciences-Bengaluru which has demonstrated that water-intensive sugarcane can be cultivated using 40-50% lesser water through drip irrigation.
UAS-B will be testing these technologies, including sub-surface irrigation, on the fields of about 400 farmers for four years.
Investments into drip irrigation systems, while sizeable, appear to pay off quickly as farmers realise a sharp increase in yields, alongside more efficient water use.
"Mulching sheets covering the drip system will ensure that there is no run off or evaporation besides bringing down incidence of pests.The drip put in place ensures that water just sufficient to the particular variety sown is given," an expert said.
GS II: BILATERAL INDIA-TURKEY
Turkey sees role in Kashmir talks
Setting the stage for intense diplomacy, Turkey has urged for multilateral dialogue to solve the Kashmir issue between India and Pakistan.
In comments made to an Indian TV channel, President Recep Tayyip Erdogan called for an end to the casualties in the Valley and said Turkey is willing to be involved in finding a lasting solution to the question of Kashmir.
As per the Simla Pact of 1972, India has a sought resolution of the Kashmir issue through bilateral means and avoided any third party intervention.
However, Mr Erdogan's statement on Kashmir is in line with the Pakistan-Turkey Joint Statement issued during his November 16-17, 2016 visit to Islamabad when he expressed support for UN resolutions regarding Kashmir.
India has maintained that the UN has no role to play this matter and has withdrawn support to the UNMOGIP (UN Military Observer Group in India and Pakistan).
President Erdogan indicated Turkey's willingness to support India's entry into the Nuclear Suppliers Group (NSG), but his commentstied up New Delhi's bid for NSG with that of Pakistan.
The statement is particularly significant as it followed hours after India expressed strong support for sovereignty and territorial integrity of Cyprus which has decades-old territorial dispute with Turkey.
Welcoming President Nicos Anastasiades of Cyprus on April 28, Prime Minister Narendra Modi had reiterated India's historic support to maintain territorial integrity of Cyprus when it faced Turkish invasion in 1974.
Cyprus President had also sought India's involvement in solving the dispute with Turkey.
United Nations mediation on Kashmir:
Following the outbreak of the Indo-Pakistani War of 1947, India referred the dispute to the United Nations in January 1948, under article 35 of the UN Charter, which allows the member states to bring to the Security Council attention situations `likely to endanger the maintenance of international peace'.
Following the set-up of the United Nations Commission for India and Pakistan (UNCIP), the UN Security Council passed Resolution 47 on 21 April 1948.The Security Council Resolution 47 (1948) enlarged the membership of the UNCIP to 5 members.
India and Pakistan signed the Karachi Agreement in March 1951 and established a ceasefire line to be supervised by observers.
After the termination of the UNCIP, the Security Council passed Resolution 91 (1951) andestablished a United Nations Military Observer Group in India and Pakistan(UNMOGIP) to observe and report violations of ceasefire.
The Tashkent Declaration was a peace agreement signed in 1966 between India and Pakistan that resolved the Indo-Pakistani War of 1965.
After the Indo-Pakistani War of 1971, the two countries signed the Simla Agreement in 1972 to define the Line of Control in Kashmir.
India and Pakistan disagree on UNMOGIP's mandate in Kashmir because India argued that the mandate of UNMOGIP has lapsed after the Simla agreement because it was specifically established to observe ceasefire according to the Karachi Agreement.
However, The Secretary General of the United Nations maintained that the UNMOGIP should continue to function because no resolution has been passed to terminate it.
The military authorities of Pakistan have continued to lodge complaints with the UNMOGIP about ceasefire violations.
The military authorities of India have lodged no complaints since January 1972 and have restricted the activities of the UN observers on the Indian side of the Line of Control.
GS II: POLITY – ELECTION
EC for 5-year ban on those bribing voters
The Election Commission will soon write to the Law Ministry seeking changes in the Representation of the People' Act to disqualify for up to five years candidates listed in charge sheets for bribing voters, a move which comes after it found that "innovative ways" were used for luring electors in a Tamil Nadu byelection.
Earlier in April 2017, the commission had indefinitely cancelled the R.K. Nagar Assembly bypoll after it found that money power was used to influence voters. The by-poll was necessitated following the death of former Tamil Nadu Chief Minister J. Jayalalithaa.
Earlier, the panel had asked the government to give it power under the election law to countermand an election where money power is used. At present, the EC can countermand an election for use of muscle power.
It can use its constitutional powers under Article 324 to countermand a poll over use of money power, but it wants the power to be vested to it under law. The logic is that it does not want to use its constitutional powers too frequently.
GS III: ECONOMY – NITI
NITI Aayog looks at museums to grow tourism
The museums around the country have caught the attention of the NITI Aayog for their cultural tourism potential, and the agency has suggested the creation of a national authority to oversee them.
"There is already an existing national expert committee on museums," the Aayog has said in its draft Three Year Action Plan for the economy. "However, an overarching authority with a broader mandate is needed to sufficiently address the issues face by museums in a coordinated manner and should be created in three years."
Currently, all museums in India are under the jurisdiction of different departments and Ministries across the Central and State governments. There is no overarching body for their management, funding, development and maintenance.
The travel and tourism sector is a major driver of growth and employment in India, and tax reforms will be "necessary" to reduce barriers to trade and tourism, the Aayog said.
It has also pitched for development

1

 of five beach destinations.
"The government and private sector should develop five exclusive tourism zones around beaches. In developing these zones, we should draw upon examples that have successfully developed tourism around beaches such as Bali, Sentosa and Antalya," the Aayog said.

1

India should "consider placing tourism in the lower tax bracket of the GST to ensure competitiveness with foreign destinations," it added.
The Aayog has recommended that India be promoted as a tourist destination in richer Asian countries such as China, Thailand, Malaysia, Singapore and South Kore

1

a, "where prospects of attracting tourists are excellent."
GS II: POLITY  JUDICIARY
Farm suicides get attention of apex court
A study conducted across 13 States by the Union Agriculture Ministry throws up the all-too-familiar reasons that drive farmers to suicide.
The story behind each death points to frequent crop failure, vagaries of the monsoon, absence of assured water resources, attacks of pests and diseases, debts, farming and social causes.
The Union Home Ministry's National Crime Records Bureau (NCRB) reports up to 2015 reveal identical causes of suicides among farmers — bankruptcy, farming-related issues, family problems, illness, drug abuse or alcoholism.
In an affidavit filed by the Agriculture Ministry in the Supreme Court, the Centre agrees with the court that the deaths of farmers are an "unfortunate issue", but it can only formulate a line of action to resolve the issue, the actual implementation at the ground level is the responsibility of the individual States.
The Supreme Court is scheduled to hold a hearing on May 1 on this affidavit filed on the basis of a petition filed by the organisation, Citizens Resource and Action Initiative (CRANTI), against Gujarat.
The court expanded the ambit of the petition to farmers' suicides across the country and had asked the Centre on March 27 to provide an action plan to end the human tragedy.
The affidavit suggests crop insurance, crop and enterprise diversification, government intervention through minimum support price (MSP) covering cost of production plus a reasonable profit margin, establishing farmers' welfare cells as support groups and regulating informal credit market as remedies.
"It is clear that the Centre controls most important policies pertaining to farm livelihoods whether it is minimum support price , credit, crop insurance, disaster compensation, trade policies and so on. Often, the States are not consulted on these matters. The MSP is not realised by most farmers. Credit is being cornered by non-farmers. Many of these policies are actually going against farmers' interests. Unless these are addressed, farm suicides can't be prevented," said a member involved in the case.
The government affidavit, however, points to relief measures such as the Pradhan Mantri Fasal Bima Yojana, which provides farmers' full insurance and had 390.02 lakh farmers covered and 386.75 lakh hectares insured during Kharif 2016.
Besides, the Reserve Bank of India has allowed State and district level banks to take a lenient view on rescheduling of loans if crop loss is 33% or more.
The government has highlighted the Kisan Credit Card scheme and the e-National Agricultural Market Scheme launched on April 14, 2016 to "create a single unified market for the State and ultimately for the nation for agricultural commodities."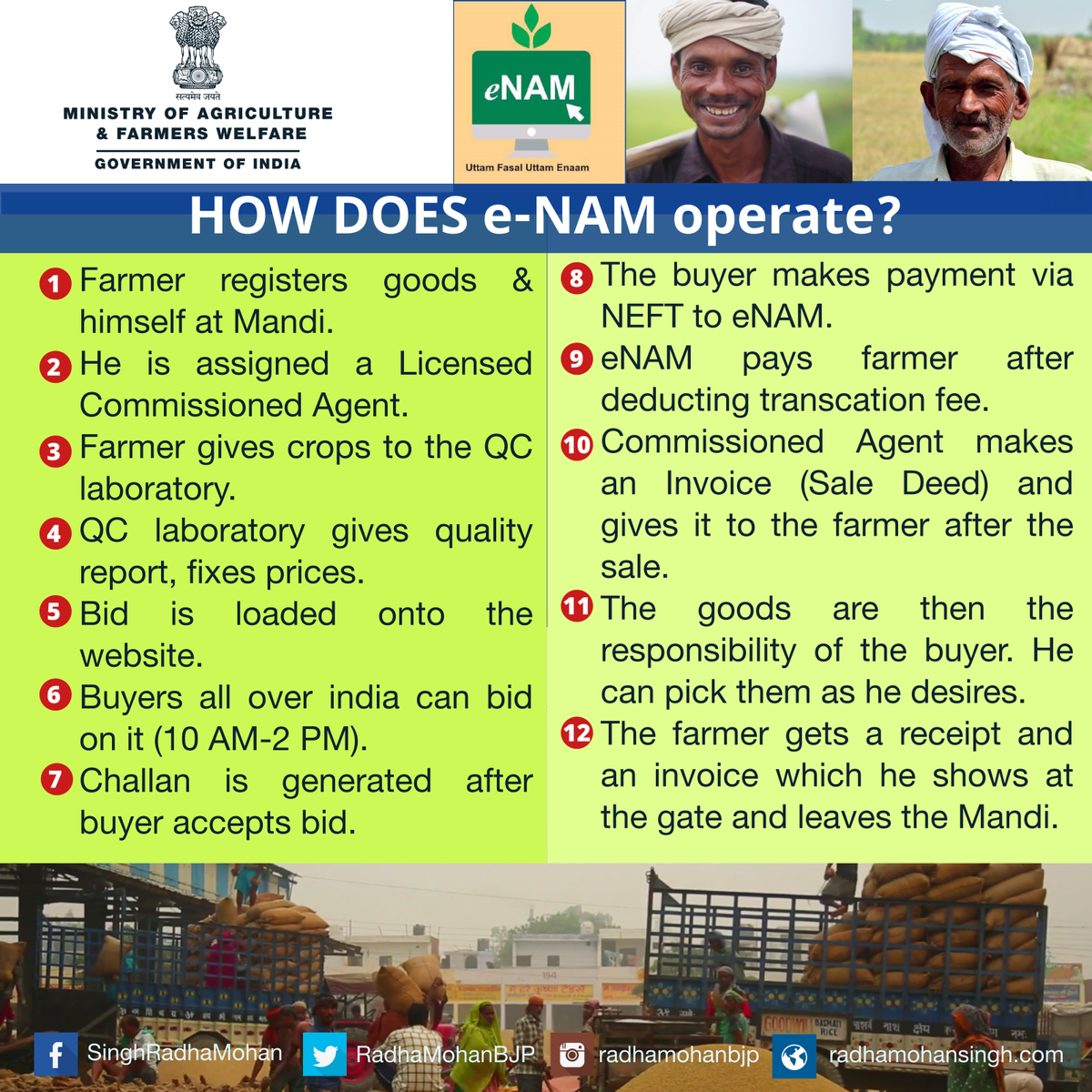 GS II: POLITY  BILL/ACT
Real estate Act will come into force today
The much-awaited Real Estate Regulatory Act, which promises to protect the rights of homebuyers and bring in transparency to the sector, comes into force on 1 May 2017.
Though only 13 States and Union Territories have notified the rules so far, the Centre believes that within the next two months, others too will follow suit.
All Sections of the Act will come into force from May 1 and become operational.
The clock now begins to tick for registration of ongoing and new housing projects with regulatory authorities within three months.
Under these regulations, developers are required to display sanctioned plans and layout plans of at least 3X2 feet size at all marketing offices, other offices where properties are sold, all branch offices and head office of the promoters in addition to the site of project.
As per the new act, 70% of the funds collected from buyers would have to be deposited in a separate bank account in case of new projects and 70% of unused funds in case of ongoing projects.
Projects with plot size of minimum 500 sq.m or at least eight apartments shall be registered with regulatory authorities.
Both developers and buyers to pay the same penal interest of SBI's Marginal Cost of Lending Rate plus 2% in case of delays.
The Act also puts the liability of developers for structural defects for five years.
GS III: SECURITY
Army set to install smart fence along LoC
With infiltration across the Line of Control (LoC) on the rise, the Army is all set to accelerate work on installing a new smart fence to replace the existing border fence following successful trials.
The smart fence stretching about 700 km will have enhanced surveillance features with sensors integrated and also has better survivability
The existing fence called the Anti-Infiltration Obstacle System (AIOS) is located about 700m from the LoC. It is a double row fence consisting of concertina wire and was constructed between 2003 and 2005.
The present fence has high rate of degradation due to snow and has to be repaired after every season.
In addition, over time the infiltrators get used to the fence and have devised ways to cross it.
GS II: INTERNATIONAL – USA
'U.S. has committed to payment for THAAD'
South Korea said the U.S. had reaffirmed it would shoulder the cost of deploying the THAAD anti-missile system, days after President Donald Trump said Seoul should pay for the $1-billion battery designed to defend against North Korea.
GS II: SOCIAL – HEALTH
Polio case numbers drop in Pak., Afghanistan
In the last six months, there have been only eight wild-type poliovirus (type 1 and type 3) cases reported in Afghanistan and Pakistan, down from 32 cases during the same period last year.
The Strategic Advisory Group of Experts (SAGE) on Immunisation held its meeting in Geneva, Switzerland.
Between July and August 2016, three cases of wild poliovirus (type 1) were reported from Borno State, Nigeria in children between 2 and 5 years of age; two of them developed acute flaccid paralysis.
A year after 156 countries, including India, made a synchronised global switch from trivalent (containing all three strains of the polovirus — type 1, type 2 and type 3) to bivalent (only type 1 and type 3 strains) oral polio vaccine, several vaccine-derived poliovirus (VDPV) type 2 have been detected from the environment in Bauchi, Gombe and Sokoto in Nigeria in 2017.
The last time wild poliovirus type 2 was detected anywhere in the world was in 1999.
On 20 September 2015, wild poliovirus type 2 was formally declared as eradicated.
But with the continued use of OPV, the live, weakened type 2 strain excreted by an immunised child can, under rare instances, turn virulent and cause vaccine- associated paralytic poliomyelitis in unprotected children.
Since its eradication in the wild in 1999, all type 2 cases have been caused only by vaccine-derived polioviruses.
Polio cases, whether caused by wild type or vaccine- derived, can be eradicated only when oral polio vaccine is eventually withdrawn once the transmission of wild polio type 1 and type 3 have been eradicated.
Strategic Advisory Group of Experts
 (SAGE)
The Strategic Advisory Group of Experts (SAGE) on Immunization was established by the Director-General of the World Health Organization in 1999 to provide guidance on the work of WHO.
SAGE is the principal advisory group to WHO for vaccines and immunization.
It is charged with advising WHO on overall global policies and strategies, ranging from vaccines and technology, research and development, to delivery of immunization and its linkages with other health interventions.
SAGE is concerned not just with childhood vaccines and immunization, but all vaccine-preventable diseases.
GS II: BILATERAL – INDIA-USA
India, U.S. to hold talks in May to boost trade ties
India and the U.S. are slated to hold trade talks in May to identify opportunities in sectors such as infrastructure, digital technologies and smart cities even as commercial ties have soured by the recent visa and intellectual property (IP) issues.
The discussions apart from food processing and supply chain logistics will focus on financial services, clean energy, healthcare and manufacturing from a technology partnership perspective.
On May 9, there will be talks on legal and policy issues relating to the use of digital technologies like the 'Internet of Things' (IoT),  andcloud computing.
During the mega trade expo called 'Glorious India' in New Jersey on May 27-28 the focus of the talks will shift to garments, gems and jewellery, travel & tourism and real estate.
About 400 companies from India will take part in 'Glorious India' backed by the Indian Commerce and Industry Ministry (leading the 'Make in India' programme) and Tourism Ministry (spearheading the 'Incredible India' initiative).
India-US trade in goods and services had risen to around $115 billion in 2016 from $109 billion in 2015, according to U.S. government data, and the aim is to raise this to $500 billion soon.
The U.S. Presidential Executive Order on 'Buy American and Hire American' on April 18 had said the H-1B visa (temporary work visa for non-immigrants) programme will soon be 'reformed' to ensure that the visas are awarded to the most skilled or highest-paid petition beneficiaries, a move that may hit the Indian technology sector.
This indication of visa curbs came close on the heels of the U.S. government on March 3 "temporarily suspending premium processing for all H-1B petitions, including cap-exempt petitions, for up to six months."
Also, much to India's chagrin, the 2017 "Special 301" Report on trade and intellectual property (IP) issues released by the U.S. government in April had said, "India remains on the 'Priority Watch List' this year for lack of sufficient measurable improvements to its IP framework…"
GS III: ECONOMY – BANKING
Centre for more PSB mergers
Fresh from the successful merger of five associates with the State Bank of India, the government is looking to consolidate more public banks going forward, with an aim to create only a few lenders of global size and scale.
The Finance Ministry, according to an official, "will soon undertake a broad study on further consolidation and look at various options for merger among the remaining 21 public sector banks."
Bad loans of public sector banks rose by over Rs.1 lakh crore to Rs.6.06 lakh crore during April-December of 2016-17, the bulk of which came from power, steel, road infrastructure and textile sectors.
Reserve Bank of India Governor Urjit Patel has earlier said Indian banking system could be better off if some public sector banks are consolidated to have a fewer but healthier entities as it would help in dealing with the problem of stressed assets.
The merger proposals in the banking sector would require clearance from the Competition Commission of India.
GS III: INFRASTRUCTURE – RAILWAYS
Some way to go before the finish
The Railway Ministry's plans to allow private companies to run freight trains from their own private terminals under the Special Freight Train Operations Scheme may lead to faster evacuation of cargo, but the proposed move is faced with multiple challenges, said analysts.
As per the plans, companies and manufacturers that transport bulk of their produce through the railway network would be allowed to set up their own private terminals from where their own trains would ply to delivery centres.
These private trains will run on Indian Railways' tracks and the operations of the trains will remain with the railways.
Benefits:
This is a good initiative and can help players with bulk movements such as coal, sugar, cement and fertilizers for faster movement of their cargo.
The move is seen [as] positive for large corporates with heavy volume of cargo as freight movement by railway is suitable for long distance over 500 kms.
It will also help in multi modal infrastructure development and speed up investment in infrastructure.
Issues involved:
At a more fundamental level, the problems being faced by Indian Railways such as creaky signalling infrastructure and the tracks needing maintenance will largely remain the same.
The problem is compounded on congested routes such as between Delhi and Mumbai, which are already facing immense pressure from both passenger and freight trains, analysts said.
Another major challenge will be land acquisition and terminal utilisation.
So far we have seen limited success in private container train operations since it was introduced in 2006. Even less ambitious initiatives like allowing Private Container Terminal Operators (CTOs), Multi Modal Logistics Parks or most recently Private Freight Terminals(PFTs) have not met with desired success. PFT has shown a glimpse of railways' readiness to take necessary steps in the right direction, but not sufficiently.
Besides, the precedence given to passenger trains is expected to cause uncertainties in running freight trains in a scheduled manner.
Apart from the convenience of transporting cargo through own trains, the economic viability of any such operation would remain a major question for private operators. Going by past experience, most of the Container Terminal Operators have either burnt their fingers or not started operations in a meaningful manner. In fact, there have been instances where some licence-holders operate only a few rakes merely to prevent their licence from being revoked.
Analysts said the main cause of unprofitable operations may be attributed to the charges by Railways and ad-hoc changes in tariffs in some of the profitable cargo (heavy cargo and long distance haulage), as heavy detention charges and fixed haulage charges, whether the rake is full or empty.
Also lack of guarantee of timely delivery of the consignment has repulsed the EXIM cargo.
Another concern that bogs potential private operators is the lack of clarity on whether they would be allowed to run their rakes on the proposed Dedicated Freight Corridors (DFCs) being set up in the country.
In addition, there is lack of clarity on the approval process for rakes and the design specifications. As per existing rules, the approval from the Research Designs & Standards Organisation (RDSO) of the Railways is required for running any non-standard rake. It is feared that the approval process could take a long time and bureaucratic hassles would jeopardise the genuine intent.
The absence of a credible dispute resolution mechanism has also been red flagged by analysts. The Railways, being both the operator and regulator, meant that the dispute resolution system in place may not be adequately effective, they said. However, it is expected that the proposed Rail Development Authority may address the issues of effective and efficient regulation as well as dispute resolution.
Railway lags in freight transport:
An example highlighting railways lag is that railways command less than one third of total container volumes at JNPT, the largest container port in India located in Mumbai.
JNPT attracts most of the cargo from long distances from North and West hinterland of India. This situation is unheard of in any other country with advances logistics system. Long distances must mean competitive advantages to railways over the road.
Way Ahead:
Although the intent to allow private operators to run their own rakes is laudable, ambitious and bold, it has to be backed by proper implementation mechanism.
If implemented properly, it can begin the virtuous circle by freeing up the resources of Indian Railways and providing focus on basic infrastructure such as modern signalling equipments and robust rail network.
The result will be more capacity augmentation from existing infrastructure, more cargo movement and thus more resources for the railways.
GS III: INFRASTRUCTURE
What you need to know about Infrastructure Investment Trusts
The initial public offering (IPO) for IRB InvIT, India's first infrastructure investment trust (InvIT) fund will open for subscription on May 3 and close on May 5.
Sponsored by road developer IRB Infrastructure Developers Ltd., the trust aims to raise up to Rs. 4,035 crore.
Reliance Infrastructure, Sterlite Power Grid Ventures and other infrastructure firms are also gearing up to unveil InvITs.
What are InvITs?
InvITs are similar to mutual funds. While mutual funds provide an opportunity to invest in equity stocks, an InvIT allows one to invest in infrastructure projects such as road and power.
How do InvITs work?
InvITs raise funds from a large number of investors and directly invest in infrastructure projects or through a special purpose vehicle.
Two types of InvITs have been allowed:
which invests in completed and revenue generation infrastructure projects;
which has the flexibility to invest in completed or under-construction projects.
InvITs which invest in completed projects take the route of public offer of its units, while those investing in under construction projectstake the route of private placement of units.
Both forms are required to be listed on stock exchanges.
InvITs are registered as trusts with SEBI.
How do InvITs help the developer?
InvITs allow developers of infrastructure assets to monetise their assets by pooling multiple projects under a single entity (trust structure).
Infrastructure projects suffer from lack of availability of long-term capital and have depended on bank finance which typically has a short tenure.
InvITs are designed to attract low-cost, long term capital and the underlying focus is to reduce the funding pressure on the banking system as well as generating fresh equity capital for infrastructure projects.
For which class of investors are InvITs suitable?
As per present regulations, InvIT investments are not open for small and retail investors. The minimum application size for InvIT units is Rs. 10 lakh.
The main investors could be foreign institutional investors, insurance and pension funds and domestic institutional investors (like mutual funds, banks) and also super-rich individuals.
What do InvITs mean for investors?
According to SEBI rules, at least 90% of funds collected, after paying for expenses, taxes and repayment of external debt, should be passed on to investors every six months. IRB InvIT is expected to pay about 12% as returns to investors.
Dividend income received by unit holders is tax exempt.
Short-term capital gain on sale of units is taxed at 15%, while long-term capital gains are tax exempt.
Interest distributed to unit holders is taxed.
What are the potential investment risks?
InvITs are listed on and are subjected to the vagaries of the stock exchanges, resulting in negative or lower returns than expected
An economic downturn or project delays may hit infrastructure projects and result in lower returns.
As in mutual funds, investors in InvITs have no control over investments and exits being made by the trust.
GS III: S&T – SPACE
China, Europe planning to build 'moon village'
China and Europe are planning to build the first-ever "moon village" that could serve as a launching pad for deep space missions such as one to Mars, or even as a spot for space tourism and lunar mining.
Representatives of the Chinese and European space agencies have discussed collaborating on a moon-base and other possible joint endeavours.