When:
July 30, 2018 @ 1:00 am
2018-07-30T01:00:00+05:30
2018-07-30T01:15:00+05:30
NEWS
30 JULY 2018 
| | | |
| --- | --- | --- |
| Sr. No. | Topic | News |
| 1. | GS I: GEOGRAPHY | 'ISRO-like' ocean mission planned |
| 2. | GS II: SOCIAL – MOB LYNCHING | Suspected thief lynched in Gujarat |
| 3. | GS III: ENVIRONMENT – POLLUTION | Make festivals eco-friendly: PM |
| 4. | GS II: GOVERNANCE – AADHAAR | DigiYatra for air passengers soon |
| 5. | GS III: DEFENCE | India plans to procure missile shield from U.S. |
| 6. | GS III: DEFENCE | Army's Smerch systems to roll on Indian wheels |
| 7. | GS II: INTERNATIONAL – AFRICA | Vote my party out of office: Mugabe |
| 8. | GS II: INTERNATIONAL – USA | U.S. President threatens 'shutdown' |
| 9. | GS III: ECONOMY – STOCKS | Domestic institutions pump in $10 bn |
| 10. | GS III: ECONOMY – POLICY | 'Only 66% of registered firms active' |
| 11. | GS III: ECONOMY – POLICY | 'Unclaimed Rs. 15,167 crore lying with insurers' |
| 12. | GS III: ENERGY | Govt. panel to study stressed power sector |
| 13. | GS III: INFRASTRUCTURE | FASTags aim to quicken pace of journey through toll booths |
| 14. | GS III: ECONOMY – SECTOR | Drugmakers eye new prescription for exports |
| 15. | GS II: INTERNATIONAL – EUROPE | GDPR: travel industry can be the beacon |
GS I: GEOGRAPHY
'ISRO-like' ocean mission planned
Looking to emulate the success of the Indian Space Research Organisation (ISRO) in designing and launching satellites, the Centre has drawn up a five-year, Rs. 8,000 crore plan to explore the deep recesses of the ocean.
The Union Earth Sciences Ministry – tasked with coordinating the exercise – unveiled a blueprint of the 'Deep Ocean Mission (DOM)'.
Among the key deliverables to achieve these goals are an offshore desalination plant that will work with tidal energy, and developing a submersible vehicle that can go to a depth of at least 6,000 metres with three people on board.
The focus will be on technologies for deep-sea mining, underwater vehicles, underwater robotics and ocean climate change advisory services, among other aspects.
India has been allotted a site of 1,50,000 sq. km in the Central Indian Ocean Basin (CIOB) by the UN International Sea Bed Authority for exploitation of polymetallic nodules (PMN).
These are rocks scattered on the seabed containing iron, manganese, nickel and cobalt.
"It is envisaged that 10% of recovery of that large reserve can meet the energy requirement of India for the next 100 years. It has been estimated that 380 million metric tonnes of polymetallic nodules are available at the bottom of the seas in the Central Indian Ocean," the report adds.
India's Exclusive Economic Zone spreads over 2.2 million sq. km and in the deep sea, lies "unexplored and unutilised."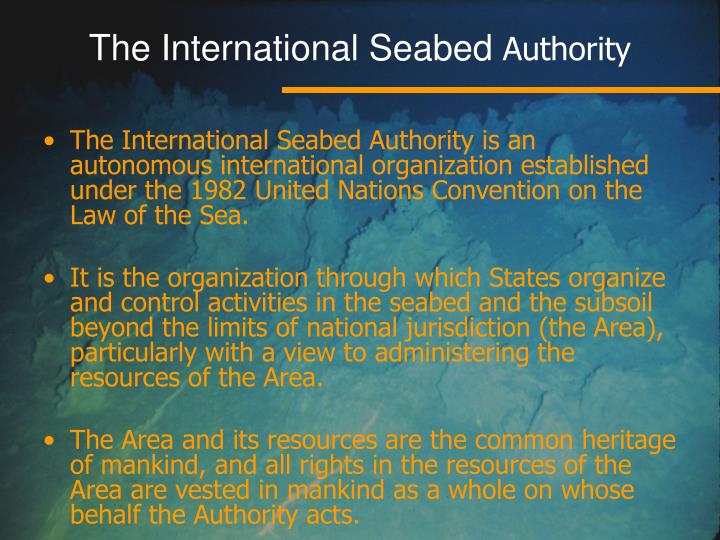 GS II: SOCIAL – MOB LYNCHING
Suspected thief lynched in Gujarat
Ajmal Vahonia, 22, was beaten to death and his aide Bhadu Mathur seriously injured by a mob of around 30 persons in Gujarat's Dahod district on suspicion of having stolen mobile phones.
They were attacked by a mob of around 100 villagers wielding sharp weapons.
The duo, who had criminal records of theft, robbery and rioting, had been released from prison recently.
The police have launched a probe and filed a murder case against a mob in Kali Mahudi village.
GS III: ENVIRONMENT – POLLUTION
Make festivals eco-friendly: PM
Prime Minister Narendra Modi's monthly radio broadcast, Mann Ki Baat, reflected the concerns about the human impact on the environment even in religious observances, exhorting listeners to observe a green Ganesh Chaturthi.
He urged people to use eco-friendly material for the Ganesh Utsav celebrations.
GS II: GOVERNANCE – AADHAAR
DigiYatra for air passengers soon
Having worked on the DigiYatra project for over a year, the Ministry of Civil Aviation is close to rolling out this service at airports in a few months, Union Minister for Commerce & Industry and Civil Aviation Suresh Prabhu said.
"[Under this] the moment you enter the airport, your images will be captured and then you will be able to go through the full lifecycle of your travel in a seamless manner," the Minister said.
Clarifying that the facility was in conformity with privacy guidelines of the Supreme Court, Mr. Prabhu said, "It is not just Aadhaar [based]. It is beyond Aadhaar. Once you establish your identity, you will be able to pass through the entire lifecycle of the travel and this facility is optional."
DigiYatra is an industry-led initiative coordinated by the Ministry of Civil Aviation, in line with the Digital India programme.
GS III: DEFENCE
India plans to procure missile shield from U.S.
India is in talks with the U.S. to procure an advanced air defence system to defend the National Capital Region (NCR) from aerial attacks.
The process for procuring the National Advanced Surface-to-Air Missile System-II (NASAMS-II), estimated at $1 billion, has been initiated.
"This system will help in preventing 9/11-type attacks [when terrorists flew hijacked planes into New York's World Trade Center] on Delhi. It is in the Acceptance of Necessity (AoN) stage now," an official source said.
The official said this system would complement other systems such as the medium and long-range surface-to-air missile (SAM) systems under procurement.
NASAMS-II is an upgraded version of the NASAMS and features new 3D mobile surveillance radars and 12 missile launchers for quicker reaction.
India is also in an advanced stage of talks with Russia for the procurement of very long range S-400 air defence systems.
India is going ahead with the procurement of the S-400 systems despite differing views of the U.S. over the sanctions against Russia and the Countering America's Adversaries Through Sanctions Act.
Apart from these imports, India is also developing an indigenous Ballistic Missile Defence (BMD) system.
Phase-I of the BMD is expected to be deployed soon.
GS III: DEFENCE
Army's Smerch systems to roll on Indian wheels
For the first time, an Indian vehicle manufacturer will deliver heavy duty, high mobility vehicles for the Army's Russian-built Smerch Multi-Barrel Rocket launchers (MBRL) as well to carry strategic missiles developed by the Defence Research and Development Organisation (DRDO).
India initially procured two regiments of the 12-tube, 300 mm Smerch systems from Russia under a Rs. 2,600 crore signed in end 2005, and later procured additional systems under a second deal in 2007.
Each regiment has two batteries of six launchers each. The Smerch has a maximum range of 90 km.
In April 2018, Ashok Leyland was awarded a Rs. 100-crore contract for 81 high mobility 10×10 vehicles by the Army to replace the Russian vehicles which currently carry the Smerch launchers.
Ashok Leyland also won a tender from the DRDO to develop an even heavier 12×12 vehicle to mount the country's long range strategic missiles.
These vehicles can carry a maximum load of 34 tonnes.
Indigenising vehicles is a key step in improving the maintenance and efficiency of the Army's logistics chain.
GS II: INTERNATIONAL – AFRICA
Vote my party out of office: Mugabe
Former Zimbabwe president Robert Mugabe, 94, who was ousted by the military in November 2017, made a surprise intervention on the eve of key elections, calling for voters to throw his former party out of office, in his first live appearance since.
In the country's first election since Mr. Mugabe was ousted after 37 years in power, Zimbabwe goes to the polls amidmounting allegations of voter fraud and predictions of a disputed result.
President Emmerson Mnangagwa, Mr. Mugabe's former ally in the ruling Zimbabwe African National Union-Patriotic Front (ZANU-PF) party, faces Opposition leader Nelson Chamisa of the Movement for Democratic Change (MDC) in the landmark vote.
Zimbabwe's generals shocked the world in 2017 when they seized control and ushered Mr. Mnangagwa to power afterMr. Mugabe allegedly tried to position his wife Grace, 53, to be his successor.
Mr. Mnangagwa, 75, who promises a fresh start for the country despite being from the ZANU-PF elite, is the frontrunner with the advantage of covert military support, a loyal state media and a ruling party that controls government resources.
GS II: INTERNATIONAL – USA
U.S. President threatens 'shutdown'
U.S. President Donald Trump said that he was prepared to "shut down" the government if Democrats fail to support his demand for more spending on border security. "
He called for an end to the visa lottery system, which provides visas for 50,000 immigrants a year but which Mr. Trump maintains is "riddled with abuse".
He also urged an end to what he calls the "Catch and Release" approach of letting undocumented arrivals remain in the U.S. while their applications are being processed.
GS III: ECONOMY – STOCKS
Domestic institutions pump in $10 bn
If the combined net investments by mutual funds, insurance companies and banks in the equity markets is anything to go by, then such institutional investors have never been more bullish on Indian equities.
Such domestic institutional investors or DIIs have put in more than $10 billion, or Rs. 66,666 crore to be precise, in equities in the current calendar year, which has seen the benchmark indices touch new highs at regular intervals.
Foreign portfolio investors (FPIs), who are often considered to be prime drivers of any bull run in the Indian equity market, have been net sellers at $700 million or Rs. 4,583 crore in 2018.
GS III: ECONOMY – POLICY
'Only 66% of registered firms active'
Almost 66% of the 17.79 lakh companies registered in the country were active at the end of June 2018, official data showed amid the government continuing its clampdown on shell companies.
Generally, active companies are those carrying out normal business activities and make their statutory filings on time.
Latest data from the Corporate Affairs Ministry showed that there were more than 11.89 lakh active companies as on June 30.
Intensifying the crackdown on illicit fund flows, the Ministry struck off names of about 2.26 lakh firms last fiscal, from the official records for not carrying out business activities for long.
GS III: ECONOMY – POLICY
'Unclaimed Rs. 15,167 crore lying with insurers'
As much as Rs. 15,167 crore amount belonging to policyholders is lying unclaimed with 23 life insurers, according to IRDAI data.
Insurance regulator IRDAI has already asked insurers to take steps to identify the policyholders and disburse the claims.
Board-level committee for policyholder protection of every insurer is entrusted with the responsibility of monitoring the timely payout of the all dues to policyholders.
Of the total unclaimed amount of Rs. 15,166.47 crore, as on March 31, 2018, LIC is sitting on Rs. 10,509 crore while 22 private insurers account for the remaining Rs. 4,657.45 crore.
GS III: ENERGY
Govt. panel to study stressed power sector
To resolve the stress in the thermal power sector, the government announced its intention to set up a high-level empowered committee under the Cabinet Secretary with representatives from the Ministry of Railways, Ministry of Finance, Ministry of Power, Ministry of Coal, and the lenders having major exposure to the power sector.
The committee is to look into the various issues in the thermal power sector with a view to resolve them and take steps to maximise the efficiency of investment, including changes in the fuel allocation policy, regulatory framework, mechanisms to facilitate sale of power, payment security mechanisms, the Insolvency and Bankruptcy Code (IBC), asset restructuring company (ARC) regulations and "any other measures proposed for revival of stressed assets so as to avoid such investments becoming NPA."
GS III: INFRASTRUCTURE
FASTags aim to quicken pace of journey through toll booths
Less than two years after the government introduced the radio frequency identification device (RFID)-based FASTag system for vehicles crossing toll gates on the country's highway network, 26 lakh cars and trucks now use the windscreen-mounted tags to shorten their journey time.
According to the Ministry of Road Transport and Highways officials, FASTag users can experience 'near' non-stop movement at 405 of the 479 toll plazas on various national highways.
This is how the device works – the tag with a quick response (QR) code and an identification number is affixed to the windscreen of a vehicle.
The tag is linked to a user's FASTag account with the bank of his or her choice.
When a vehicle approaches a toll plaza on a national highway, it can use dedicated FASTag lanes to avoid stopping to pay a toll tax.
However, the technology being currently used in India still requires one to slow down to a speed of 10 km per hour as the toll plaza antennae has a range of only six metres.
Once the vehicle passes through a toll booth, the user receives an SMS alert regarding the charge debited to his or her account.
To encourage the use of FASTags, the National Highway Authority of India (NHAI) refunds 5% of the total monthly transactions.
Ministry sources acknowledge the challenges faced by the users and say that with advancement of technology they are hopeful that in coming years the country's highways could see free flow multi-lane plazas allowing a vehicle to zip through at higher speeds similar to some foreign countries.
While the device was rolled out in April 2016, the Ministry of Road Transport and Highways made it mandatory from December 1, 2017 for all new cars and trucks to be fitted with a FASTag before they were sold.
But, the use of these smart cards is not mandatory yet.
The Ministry has also proposed to make FASTag compulsory for all commercial vehicles seeking a national permit.
GS III: ECONOMY – SECTOR
Drugmakers eye new prescription for exports
For the $17.3 billion Indian pharmaceuticals export sector, there could be no better time than now to look beyond its largest market – the U.S.
An upsurge in challenges in the U.S. market – from the long-standing regulatory issues to increased pricing pressure amid a tougher policy approach on the part of the Trump administration – coincided with a decline in India's shipments to the world's largest market for medicines last fiscal.
Exports fell 7.4% to $5.35 billion in the 12 months ended March, from $5.77 billion in 2016-17.
North America, primarily the U.S., accounted for more than 30% of India's pharma exports in FY18.
While it may continue to remain the single largest destination for some more time to come, the fact is it also was the only market to have recorded a contraction in India's drug export basket.
Decades of experience in exporting to the highly regulated U.S. and European markets should, in fact, serve as a big advantage for Indian drugmakers looking to tap other global markets like Africa, Latin America and Asia.
GS II: INTERNATIONAL – EUROPE
GDPR: travel industry can be the beacon
The European Union's (EU) General Data Protection Regulation (GDPR) has been active since May 2018, and while many large multinationals are already GDPR-compliant, some smaller players, including many small and mid-sized Indian companies, are not.
A legitimate reason is that GDPR's regulations are only applicable if the company has a presence, offers goods or services, or monitors individuals' behaviours in the European Union.
A number of Indian firms are experiencing high growth, and are beginning to explore opportunities globally.
Their existing privacy policies must be enhanced to meet stricter regulatory obligations of the global marketplace such as GDPR.
For companies conducting business in Europe that fail to meet these standards, they risk fines of up to €20 million, or 4% of annual revenue for the fiscal, whichever is higher.
India's growth sectors such as retail, banking, insurance and telecom are key areas where global expansion will likely require GDPR compliance.
A few tips for GDPR from the travwel industry:
1.     Companies should create a robust data inventory to ensure that they are effectively and transparently communicating their data processing activities. They should put in place a regular internal audits process.
2.     Second, companies should educate employees and provide training around privacy and security awareness.
3.     Finally, any business with European partners must understand its data protection obligations, especially any contractual obligations which relate to the way personal data is handled.