When:
June 10, 2017 @ 1:00 am
2017-06-10T01:00:00+05:30
2017-06-10T01:15:00+05:30
NEWS 
10 JUNE 2017
| | | |
| --- | --- | --- |
| Sr. No. | Topic | News |
| 1.         | GS II: INTERNATIONAL – EUROPE | May to form govt. despite Tory slide |
| 2.         | GS II: POLITY – JUDICIARY | PAN-Aadhaar linkage upheld |
| 3.         | GS II: MULTILATERAL ORGANISATION | India, Pakistan become full members of SCO |
| 4.         | GS II: GOVERNANCE – POLICY | Numismatists in a fix after note ban |
| 5.         | GS III: AGRICULTURE | Two States in a fix as U.P. waives loan |
| 6.         | GS III: SECURITY | Negotiations the only option, says Geelani |
| 7.          | GS III: AGRICULTURE | Use bioethanol to end farm crisis, says Nitin Gadkari |
| 8.          | GS III: MULTILATERAL ORGANISATION | Swiss support India's NSG bid |
| 9.       | GS II: POLITY – BILL/ACT | GS II: POLITY – BILL/ACT |
| 10.    | GS II: INTERNATIONAL – EUROPE | Catalonia sets vote on independence from Spain for October 1 |
| 11.    | GS III: ECONOMY – POLICY | Unclaimed PF to fund medical costs |
| 12.    | GS III: ECONOMY – GST | Centre sets up 18 sectoral groups for smooth GST rollout |
GS II: INTERNATIONAL – EUROPE
May to form govt. despite Tory slide
British Prime Minister Theresa May will cling to power, despite her party's unexpectedly poor performance in the snap general election, as the Conservative Party drew on support from their Northern Irish ally, the Democratic Unionist Party (DUP).
The Conservatives lost at least 12 seats.
The Labour Party, under the leadership of Jeremy Corbyn, meanwhile gained at least 29 seats, shattering the Conservatives' hope of gaining a clear validation of their Brexit strategy.
By early afternoon all but one of the 650 seats had declared, with the Conservatives on 318, well short of the 326 they needed for an overall majority. The Labour Party had won 261 seats.
"She [Ms. May] wanted a mandate; the mandate she's got is lost votes, lost support and lost confidence," said Mr. Corbyn.
GS II: POLITY – JUDICIARY
PAN-Aadhaar linkage upheld
The Supreme Court upheld the validity of an Income Tax law amendment linking PAN with Aadhaar for filing tax returns and making Aadhaar or Aadhaar enrollment slip compulsory to apply for a Permanent Account Number (PAN) card.
The Bench held that the proviso to Section 139AA (1) of the Income Tax Act requiring citizens to mention their Aadhaar number or atleast their Aadhaar enrollment id to the designated authority was"directly connected with the issue of duplicate/fake PANs".
"Parliament in its wisdom thought that one PAN to one person can be ensured by adopting Aadhaar for allotment of PAN to individuals. As of today, that is the only method available i.e. by seeding of existing PAN with Aadhaar. It is perceived as the best method, and the only robust method of de-duplication of PAN database," the court held.
Neither did the court find Section 139AA discriminatory.
It said the Parliament was fully competent to enact Section 139AA and its authority to make this law was not diluted by the orders of the Supreme Court that Aadhaar was voluntary.
However, the court issued a "partial stay" on the proviso to Section 139AA (2), which mandates that those who do not link Aadhaar with PAN by July 1 would face the consequences of invalidation of their PANab inito –that is, the effect of non-compliance would be the automatic invalidation of their PAN as it it had never existed.
A Constitution Bench is deciding on the question whether Aadhaar scheme is a violation of right to privacy and a limb of Article 21 (right to life and dignity) of the Constitution.
GS II: MULTILATERAL ORGANISATION
India, Pakistan become full members of SCO
India, along with Pakistan, became a full member of the Shanghai Cooperation Organisation (SCO), ending an administrative process that began two years ago.
New Delhi has acceded to a set of 38 documents covering a range of activities of India in the organisation.
India and Pakistan were admitted as observers in 2005 and began the administrative process of joining the organisation, which began in 2001 in Shanghai, in 2015.
This comes in the backdrop of India-Pakistan tension over cross-border terrorism and India's objection to China's Belt and Road Initiative which passes through territories that India claims.
Chinese President Xi and Mr. Modi met on the sidelines of the SCO summit in Astana. Both leaders discussed the Kailash Mansarovar yatra, trade and investment issues, industrial parks, counter terror cooperation and parliamentary exchanges.
There was a fairly detailed discussion on cultural cooperation. President Xi in fact spoke very highly of Indian films. He said thefilmDangalwas doing well in China and that they were looking forward to the next International Day of Yoga (June 21).
GS II: GOVERNANCE – POLICY
Numismatists in a fix after note ban
Numismatists have felt that the demonetisation exercise was a call to duty for them: They needed to play the key role of collecting the more than 60 variants of the Rs. 500 note and the nearly 55 variants of the Rs.1,000 note that were released by the Reserve Bank of India till November 8, 2016.
The Specified Bank Notes (Cessation of Liabilities) Act enacted following demonetisation, however, restricts the number of demonetised notes that one can possess for study, research or numismatic purposes to 25.
Whoever is found to have in his or her possession more than 25 notes is liable to be fined up to Rs. 10,000, or five times the value of the note, or whichever is higher.
For general purposes, the number of notes is restricted to 10.
Among the variants in a currency could be the change of RBI Governor as the note carries his or her signature, or the colour changes introduced over a period of time. Variants also had Braille while security threads and security designs were changed from time to time. "Till 2006, the year of print was not on the note. The rupee logo was added in 2011 while the telescopic number was introduced in 2016," a collector said on condition of anonymity.
Notes and coins help one understand the history and the progress of a nation. Collectors should be allowed to hold at least one note of each variant so that this history is preserved for posterity.
Though this has been brought to the notice of the government, nothing has been done so far.
GS III: AGRICULTURE
Two States in a fix as U.P. waives loan
Protests by farmers in the BJP-ruled States of Madhya Pradesh and Maharashtra have focussed on demands for a farm loan waiver of the kind offered in another BJP-ruled State, Uttar Pradesh.
The move has created a bit of a pickle for administrations in both these States, with the Centre holding firm to the view that State governments should, in the face of these demands, provide the financial wherewithal themselves for such a scheme.
As agitations and suicides by debt-ridden farmers continue, the short term measure of loan waivers gets more traction.
Regardless of the Centre's own attitude to waivers, it's the elephant in the room that has to be addressed.
GS III: SECURITY
Negotiations the only option, says Geelani
Even as a shutdown call by separatists sparked violent protests in Kashmir, Tehreek-e-Hurriyat chairman Syed Ali Geelani said "Negotiations are the only option", a day after Union Home Minister Rajnath Singh offered a dialogue to resolve the crisis when he said "the Centre was ready for dialogue in Kashmir without any preconditions."
Mr. Geelani also described Indian Army chief General Bipin Rawat remarks that individual officers were entitled to decide their strategies depending on circumstances in Valley, as "an illustration of a colonial mindset".
"Kashmir is a political issue. It does not befit a commander to discuss political issue," the Hurriyat leader said.
Fresh protests were sparked by the killing of a student, Adil Ahmad Magray, during a search operation in Shopian.
GS III: AGRICULTURE
Use bioethanol to end farm crisis, says Nitin Gadkari
The Centre will shortly unveil a policy on the production of second-generation ethanol from biomass, which will be a "game changer" for farmers, Union Minister for Road Transport, Highways and Shipping Nitin Gadkari said.
Ethanol could be produced from paddy and wheat straw, bagasse, biomass, segregated municipal waste and bamboo.
Burning of paddy straw in parts of Uttar Pradesh and Haryana was causing pollution in New Delhi and elsewhere, and farm refuse could be used to solve the problem.
In his home city of Nagpur, the Minister said, 55 air-conditioned buses were being operated using "100% bioethanol".
Vehicles with "flexi-engines", which can use 100% ethanol or a mix of 22% ethanol with petrol or a blend of 15% ethanol with diesel, were available globally.
Asked about the decision to implement Bharat Standard (BS)-VI emission norms, equivalent to the Euro-VI norms, by April 1, 2020 with a high investment and the goal to have 100% electric vehicles by 2030, he said it was not contradictory.
While the 2030 mission was to make cars and scooters electric, "we need diesel for commercial vehicles and cleaner fuels", he said. The automotive sector was growing every year at 22%.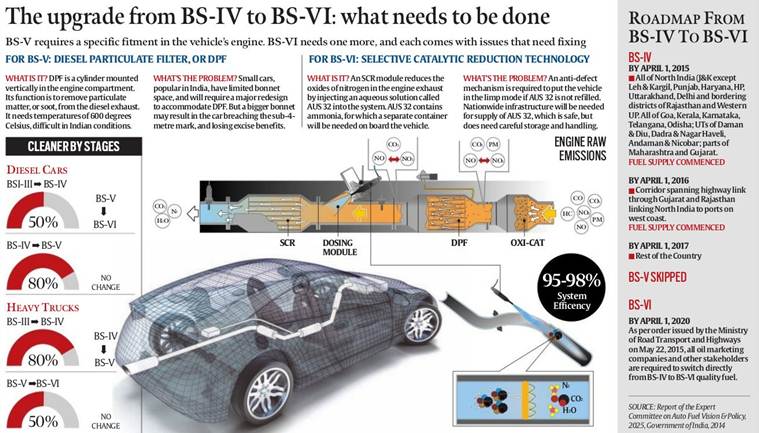 GS III: MULTILATERAL ORGANISATION
Swiss support India's NSG bid
Switzerland, the incoming chair of the Nuclear Suppliers Group (NSG), will support application for membership, but has left the door open for Pakistan to join as well.
India, meanwhile, appears to be mulling its options over how strongly to pitch its case at the nuclear club.
"We are of the view that it would contribute to strengthening global non-proliferation efforts if all countries having relevant nuclear technology and being suppliers of such technology were to become NSG members," Swiss Foreign Ministry spokesperson said ahead of the NSG's annual plenary session in Bern on June 19.
The "Grossi process" mandates the former NSG chairperson and diplomat Rafael Grossi to build a consensus among all 48 countries of the NSG, many of which resisted India's membership bid at the Seoul plenary session in 2016, unless the country signs the Non-Proliferation Treaty.
A senior diplomat involved with the NSG said that unlike last year, where India had vigorously pushed its candidacy for months, and intensified efforts in May 2016, this year, the External Affairs Ministry and officials concerned had not clarified their plans.
Referring to the strain in India-China ties, over the Belt & Road initiative, China' refusal to block Masood Azhar at the U.N. Security Council, and other issues including the NSG itself, the official said the NSG which works by consensus, could get log-jammed again.
GS II: POLITY – BILL/ACT
New law to unlock data economy
The government is mulling a new data protection law to protect personal data of citizens, while also creating an enabling framework to allow public data to be mined effectively.
The move assumes significance amid the debate over security of individuals' private data, including Aadhaar-linked biometrics, and the rising number of cyber-crimes in the country.
"The Ministry of Electronics and Information Technology (MEIT) is working on a new data protection law. A proposal to this effect has been sent to the Prime Ministers' Office for approval.
Once the PMO approves it, the ministry will set up a "cross-functional committee" on the issue.
The official said: "We are working with two main aims – to ensure that personal data of individuals remain protected and is not misused, and to unlock the data economy."
The official explained that a lot of benefits can be derived from the data that is publicly available, by using technology and big data analytics.
Currently, India does not have a separate law for data protection, and there is no body that specifically regulates data privacy.
"There is nominally a data protection law in India in the form of the Reasonable Security Guidelines under Section 43A of the Information Technology Act. However, it is a toothless law.
Some redress for misuse of personal data by commercial entities is also available under the Consumer Protection Act enacted in 2015. As per the Act, the disclosure of personal information given in confidence is an unfair trade practice.
GS II: INTERNATIONAL – EUROPE
Catalonia sets vote on independence from Spain for October 1
Catalonia will hold a referendum on splitting from Spain on Oct. 1, the head of the region said, setting the stage for months of confrontation with the central government which says such a vote is illegal and must not take place.
Previous secessionist challenges in Catalonia – a populous wealthy region whose capital is Barcelona and which has its own language – were blocked by Spain's conservative government and the Constitutional Court.
Under Article 155 of Spain's constitution, Madrid has the power to intervene directly in the running of Catalonia's regional government, forcing it to drop the vote.
This could involve sending in the police or suspending the regional government's authority to rule.
This is widely seen as a last resort move, however, and many analysts believe the clash will instead culminate in regional elections in Catalonia.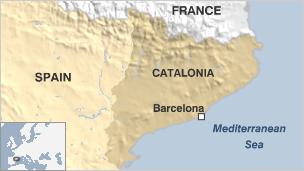 GS III: ECONOMY – POLICY
Unclaimed PF to fund medical costs
Savings remaining unclaimed in dormant Employees' Provident Fund (EPF) accounts for seven years will be used to fund a new scheme for providing medical benefits to pensioners under the EPF scheme, according to Labour Ministry sources.
The move comes after a committee of secretaries, headed by Cabinet Secretary P.K. Sinha, recently directed the Labour Ministry to frame scheme for benefit of senior citizens who are PF subscribers from inoperative account funds.
Senior EPFO officials said the scheme will be contributory in nature with EPF pensioners contributing a portion of their income towards the medical scheme and rest flowing from inoperative accounts of the EPFO.
Under the ESI Act, workers drawing salary of up to Rs.15,000 per month are entitled to medical benefits for treatment during sickness, maternity, disability and death due to injury during work. The Act applies to factories with 10 or more workers and also to shops, hotels, restaurants, cinemas and road transport undertakings.
The government had framed a law last year wherein unclaimed money under EPF, Public Provident Fund and small saving schemes such as post office savings accounts for a period of seven years will be diverted to set up a senior citizens' welfare fund.
The trade unions had strongly protested the move to divert EPF money for setting up a fund for the elderly.
Following this, Labour Minister Bandaru Dattatreya wrote to Finance Ministry to not divert unclaimed EPF money for other purposes.
"The unclaimed EPF money will be diverted for EPF pensioners only. So, we are sure trade unions will not be concerned anymore," said a senior Labour Ministry official.
EPF money becomes unclaimed after a subscriber doesn't withdraw money after reaching 61 years of age. Accounts also become inoperative if persons settling abroad do not withdraw their money within three years.
GS III: ECONOMY – GST
Centre sets up 18 sectoral groups for smooth GST rollout
As decided in the 14th Meeting of the GST Council held on May 18-19, 2017 in Srinagar, J&K, 18 sectoral groups have been constituted representing various sectors of the economy, comprising senior members from the Centre and the Statesin order to ensure smooth rollout of GST.
These sectoral groups are to ensure a timely response to the problems of their respective sector by interacting and examining representations received from trade and industry associations, highlighting specific issues for the smooth transition of the respective sector to the GST regime, and preparing sector-specific draft guidance.