When:
January 1, 2017 @ 1:00 am
2017-01-01T01:00:00+05:30
2017-01-01T01:15:00+05:30
NEWS
1 JANUARY 2017
| | | |
| --- | --- | --- |
| Sr. No. | Topic | News |
| 1. | GS II: SOCIAL | Modi thanks people for enduring note ban pain |
| 2. | GS II: POLITY | As 33 MLAs defect, BJP forms govt in Arunachal Pradesh |
| 3. | GS II: POLITY | Delhi Lieutenant-Governor takes charge |
| 4. | GS III: SECURITY | Buxar jailbreak: five prisoners escape |
| 5. | GS III: S&T – BIOTECHNOLOGY | The year of personal genomics |
| 6. | GS III: S&T – BIOTECHNOLOGY | Playing god |
| 7. | GS III: S&T – BIOTECHNOLOGY | British-Indian knighted in New Year's honours |
| 8. | GS III: S&T | What is a Megamaser? |
| 9. | GS II: BILATERAL – INDIA-ISRAEL | Grateful for shift in India's position, says Israel envoy |
| 10. | GS II: BILATERAL – INDIA-PAKISTAN | Pakistan to hand over dossier on India to new UN chief |
| 11. | GS II: INTERNATIONAL – USA-PAKISTAN | U.S imposes trade restrictions on 7 Pak entities |
| 12. | GS III: ENVIRONMENT – BIODIVERSITY | China bans ivory trade, nature groups thrilled |
| 13. | GS III: ECONOMY | Rs. 3,00,000 cr plan afoot to double airport capacity |
| 14. | GS III: ECONOMY | M&As to be favoured route for FDI in 2017 |
| 15. | GS III: ECONOMY | IT challenges to remain in 2017 |
 GS II: SOCIAL
Modi thanks people for enduring note ban pain
Prime Minister Narendra Modi unveiled a relief package for farmers, senior citizens, small enterprises, women and the rural poor as a return gift of sorts for enduring the pain caused by the Centre's decision to scrap the legal tender nature of old ₹500 and ₹1,000 notes.
Linking the surge of black money to the unavailability of affordable housing for the poor and the middle class, Mr. Modi announced a special scheme under the Pradhan Mantri Awaas Yojana to provide an interest subvention of 4 per cent on loans up to ₹9 lakh and 3 per cent on loans up to ₹12 lakh for urban housing.
A similar scheme would be rolled out for the rural poor to get a house-building loan of up to ₹2 lakh at a 3 per cent lower interest rate.
Promising to convert three crore Kisan credit cards to Rupay cards in the next three months, the Prime Minister flagged the inconvenience posed by Kisan credit cards which require farmers to go to the bank to withdraw cash against their credit limit. With a Rupay card, they will be able to make transactions for farm inputs without visiting the bank, he said.
Mr. Modi also announced a guaranteed 8 per cent return on bank deposits up to ₹7.5 lakh made by senior citizens for a period of 10 years.
He also announced a virtual doubling in the credit flow to the farm sector via district central co-operative banks and primary societies, with the Centre bearing the interest cost for 60 days on existing loans availed by farmers.
This interest subvention will be credited to farmers' accounts and an additional ₹30,000 crore is being provided by the Centre to the National Bank for Agriculture and Rural Development (NABARD) to lend to co-operative banks and societies at a lower interest rate. Again, the losses NABARD may incur on this account will be borne by the Centre, Mr. Modi said.
Mr Modi also raised the credit guarantee for small businesses from Rs 1 crore to Rs 2 crore and said this will help boost job creation. Small retailers and traders would benefit from this move, which would also guarantee credit extended by non-banking financial companies, the PM said.
Banks have also been directed to raise the cash-credit limit from 20 per cent to 25 per cent for such businesses and raise the working capital loans from 20 per cent to 30 per cent to the extent that such traders transact in a cashless mode.
The PM also enhanced the maternity benefits given to pregnant women for pre-natal care to Rs 6,000 from the existing level of Rs 4,000 and declared that this benefit will now be available for women in all 650 districts of the country. Currently, the scheme is only working as a pilot project in 53 districts, he pointed out..
Promising to take stern action against bank and government officials caught with a hand in the till over the past fifty-odd days in the process of exchanging old high-value currency notes, the PM said: "In some banks, some serious crimes by people have come to light and in some places, government officers have also been seen shamelessly attempting to carry on with habitual corruption and offences. They will not be spared."
The PM red-flagged the fact that just 24 lakh Indians have a declared income of Rs 10 lakh.
While he stopped short of taking up the issue of electoral funding reforms, the Prime Minister said all debates on corruption and black money include political parties, political leaders and election funding.
He reiterated his proposal for holding simultaneous State assembly and Lok Sabha elections and said the common man and even the President has often advocated the idea.
Calling for a serious debate on the idea, Mr Modi said, "This is to break the endless cycle of elections, reduce election expenditure, and minimize pressure on the administrative machinery."
PM Awas Yojana (Housing For All by 2022)
GS II: POLITY
As 33 MLAs defect, BJP forms govt in Arunachal Pradesh
BJP government was installed in Arunachal Pradesh after 33, out of 43 Peoples' Party of Arunachal (PPA) MLAs led by Chief Minister Pema Khandu, joined the party.
Khandu paraded the MLAs before Assembly Speaker Tenzing Norbu Thongdok who accepted their joining.
The high-voltage political drama began late on Thursday night after PPA President Kahfa Bengia temporarily suspended Khandu, his deputy Chowna Mein and five legislators from the primary membership of the party for alleged anti-party activities.
The PPA, an alliance partner of the North East Democratic Alliance (NEDA) government in the State, selected Takam Pario as the new chief minister of the State.
However, the political equation changed when majority of the PPA MLAs who initially extended support to Pario, later shifted their allegiance to Khandu.
Elaborating on the decision to merge with the BJP, the Chief Minister said that circumstances compelled the MLAs to take the decision in the interest of the people and the state.
When asked about the court case filed by Arunachal Pradesh Congress Committee (APCC) President Padi Richo against the joining of Congress MLAs with PPA which is pending with the Gauhati High court and which would be taken up on January 7 next, Khandu said that the joining was done in accordance to the Constitution.
GS II: POLITY
Delhi Lieutenant-Governor takes charge
Anil Baijal was sworn in as the new Lieutenant-Governor of Delhi at a brisk ceremony at Raj Niwas in the presence of several dignitaries including National Security Adviser Ajit Doval.
Less than a fortnight after his predecessor Najeeb Jung's surprise resignation, Anil Baijal, 70, a 1969-batch IAS officer, who has served in several significant positions both at the Centre and State government, was administered the oath of office and secrecy by Chief Justice of the Delhi High Court G. Rohini.
After the ceremony, both Mr. Baijal, who is said to be well-versed with the administration of the Capital given his long stint in several offices, especially at the helm of the Delhi Development Authority, and Mr. Kejriwal, who usually found himself at loggerheads with his predecessor, expressed their intent to work in tandem for the development and welfare of Delhi.
GS III: SECURITY
Buxar jailbreak: five prisoners escape
Five convicts, including four serving life imprisonment, escaped from the Buxar Central Jail by scaling the prison wall.
Iron rod, pipe and 'dhoti' have been found at the spot from where the prisoners scaled the wall.
The DM said that after probing the incident, responsibility would be fixed on the erring jail officials for the jail break.
The SP admitted that security has been breached and said thick fog must have helped them in escaping.
GS III: S&T – BIOTECHNOLOGY
The year of personal genomics
This may have been the year personal genomics came of age in India.
While tests to check for mutations that make one more vulnerable to breast cancer have been available in India since 2010, companies this year have expanded the repertoire.
It is possible to request online a test that can tell you your propensity to diabetes, autism, spondylitis and coronary heart disease.
Based on one's genetic make-up, the tests can also provide information on global clinical drug trials and advise on the efficacy or toxicity of chemotherapy and/or radiotherapy as an additional service to physicians and patients.
The bulk of genome testing services however still require that patients scan their genes only after being recommended by a doctor.
Moreover, in spite of the number of people taking these tests increasing almost a hundred-fold over last year, it still hasn't reached the so-called tipping point.
Unlike several countries such as the U.S., Qatar, the U.K. that have announced plans to undertake large projects to map genomes, the Indian government doesn't yet have any major initiative.
There are also very few studies on the kind of genetic variants, unique to Indians, that may make them respond differently to certain drugs or make them more vulnerable to certain diseases. "
We recently found that women from the Marwari community were similar to Ashkenazi Jews in their response to breast cancer," says Dr. Chandru, "we need more analysis of this sort."
The idea is that over time new genes or variations of known genes are discovered that will be useful to design better drugs or sometimes use known drugs in new ways.
The conversation around personal genomics has certainly amplified but without several more databases to capture India's unique genomic peculiarities, an online test may be little more than a sophisticated gimmick for now.
 http://www.visembryo.com/images/genome%20gene%20dna%20VERT.gif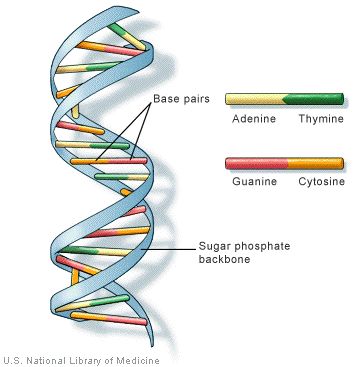 GS III: S&T – BIOTECHNOLOGY
Playing god
A landmark discovery in 2016 has identified a minimal set of instructions required for a cell to exist and self-propagate.
It is a story of biologist J. Craig Venter and his 15-year-old journey in the quest towards creating an artificial cell.
A milestone was achieved in 2016 when his team reported the creation of a bacterial cell, Mycoplasma, with a minimal genome built with the help of man-made machines. They called it JCVI-syn3.0, containing 5,31,560 base pairs and just 473 genes.
Compare this with the common gut bacteria, E. coli, that has nearly 5,000 genes.
Mycoplasma is an ideal organism to work with in synthetic biology as it contains some of the smallest and parsimonious genomes in the bacterial kingdom and is devoid of a cell wall.
This was the smallest artificial genome ever created.
Transplanting it into a living cell, which has its own genome lost during the process, made it the first viable, self-propagating cell, one that did not exist in nature before.
Ethical Concerns:
Although the scientific research underlying JCVI-syn3.0 has been hailed as one of the landmark discoveries of the year 2016, it has not augured well among some, especially those who believe that life can only be created and destroyed by god.
First of all, JCVI-syn3.0 is not a synthetic form of life but a synthetic genome inserted into a naturally occurring cell. The workpaves the way to create cells from scratch in the future.
Second, despite the social and ethical concerns behind such work — and many of those are genuine that can be addressed by putting stringent regulatory and legal framework — a discovery of a true synthetic cell has positive implications especially for India.
Benefits of synthetic cells:
In addition to improving our fundamental understanding on how cells grow and divide, creation of self-replicating artificial synthetic cells, when achieved, will have far-reaching applications in environment, health and agriculture.
For example, synthetic bugs can be created from scratch to produce enzymes and chemicals that can chew up or degrade plastic in urban waste, digest toxic and destroy unwanted material in rivers and lakes.
In the health sector, creating artificial cells with immobilised or insoluble hemoglobin can provide effective solutions as oxygen carriers, which can be engineered to bear genes of interest providing boost in immunity and disease resistance.
Similarly in agriculture, synthetic cells can help us understand how to make crops resistant against drought and pests and at the same time providing with additional nutrition.
Coupled with our knowledge on artificial intelligence, human longevity and gene editing, synthetic biology with its versatile tools has potential to solve many problems of our society.
GS III: S&T – BIOTECHNOLOGY
British-Indian knighted in New Year's honours
Shankar Balasubramanian, an Indian-origin British professor of chemistry and DNA expert at Cambridge University, has received a Knighthood along with Olympic stars Andy Murray and Mo Farah among others by Queen Elizabeth II for their contributions.
Mr. Balasubramanian (50), has been recognised for his work as a co-inventor of Next Generation DNA sequencing, described as the most transformational advance in biology and medicine for decades.
"Solexa sequencing, as it is now known, allows an individual genome to be sequenced in a day or two at less than 1,000 pounds; previously, sequencing the human genome took years of work and cost billions," his citation reads.
GS III: S&T
What is a Megamaser?
At core, they are cousins of lasers.
Just as lasers are devices used to emit a beam of light by controlling the emission of photons from excited atoms, masers — a play on the word 'laser' — do the same in the microwave region.
They can be made in labs or can also be found naturally in galaxies such as the Milky Way.
In late 2016, the Hubble telescope found a 'Megamaser' that was around 100 million times brighter than the masers found in galaxies like the Milky Way.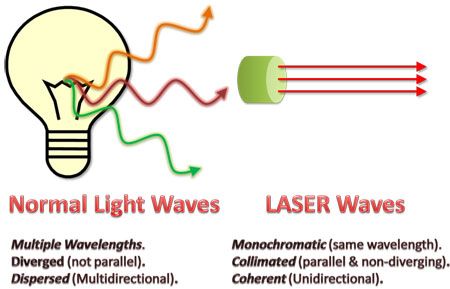 GS II: BILATERAL – INDIA-ISRAEL
Grateful for shift in India's position, says Israel envoy
Israel is grateful for the "changes and the shifts" in the Indian position at U.N. bodies in the past two years, says Israel's Ambassador Daniel Carmon.
Referring to India's decision to abstain from resolutions critical of Israel at the U.N., the United Nations Human Rights Council and UNESCO, Mr. Carmon said the shift in India's position has been visible more recently.
Welcomes shift
"We have appreciated very much the changes and the shifts in position [by India] on some resolutions in New York (UN), Geneva (UNHRC) and Paris (UNESCO)." the Ambassador said.
"I would not overexaggerate this as a trend, each side has their declared positions and it is not a zero sum game. India says they are committed to the Palestinian cause, to the Arab cause, and they have good relations with Israel that they intend to pursue. We appreciate this stand, and at the U.N., we can see it too," the Israeli Ambassador added.
Mr. Carmon was speaking in the context of the current controversy over the United Nations Security Council resolution 2334 that has pitted the Obama administration against the Israeli government over the issue of settlements in the West Bank and East Jerusalem.
Israel has responded sharply to the 14 countries that voted for the resolution and the U.S. that refused to veto it.
Traditionally, India has stood unequivocally with the Palestinian cause, voting in favour of all resolutions critical of Israel.
However in July 2015, India abstained on a vote against Israel at the U.N. Human Rights Council, marking what seemed a major shift in policy, especially as it followed a phone call from Israeli Prime Minister Benjamin Netanyahu to Prime Minister Narendra Modi.
India repeated the abstention in 2016, but explained that it was due to a reference to the International Criminal Court, which India doesn't recognise.
In October 2016, India changed its vote at the UNESCO in Paris to an abstention, on a resolution criticising Israel for encroachments at the Western Wall and near the Al-Aqsa Mosque.
Since it came to power in 2014, the Modi government has consistently promised better ties with Israel, which it considers an ally on counter-terrorism and defence cooperation.
GS II: BILATERAL – INDIA-PAKISTAN
Pakistan to hand over dossier on India to new UN chief
Pakistan would hand over a dossier on alleged Indian spy Kulbhushan Jadhav and evidence of attempted violation of maritime boundary by an Indian submarine to incoming UN Secretary General Antonio Guterres, his first working day after assuming office.
Pakistan claims that Mr. Jadhav, an Indian navy officer and an alleged operative of India's intelligence agency RAW, was caught by its security forces earlier n 2016. His capture was announced in March 2016 and was flaunted by military as "proof of Indian interference and state-sponsored terrorism".
The government, which had pledged to expose alleged Indian hand in terrorism in Pakistan, domestically faced a lot of criticism for the delay in presenting to the international community evidence of Jadhav's alleged involvement in subversive activities.
The new UN chief would also be informed about the attempt by an Indian submarine to "intrude into Pakistani waters before it was spotted and forced to abandon the mission", the paper said.
The submarine incident, which happened in November 2016, coincided with the fourth Pak—China joint naval exercise for promoting maritime security and stability in the region and the start of shipping activity under the China—Pakistan Economic Corridor from Gwadar.
In October 2015, Pakistan has presented three dossiers to the then Secretary General Ban Ki-moon, which were said to be containing proofs of alleged Indian interference in Balochistan, Federally Administered Tribal Areas and Karachi.
But, the move did not get much traction.
GS II: INTERNATIONAL – USA-PAKISTAN
U.S imposes trade restrictions on 7 Pak entities
The U.S has imposed export restrictions on seven Pakistani entities, state and private owned, for violating the strict codes that guide the recipients of U.S technologies.
Requests from these entities for trade will henceforth be considered with a "presumption of denial," according to a recent decision by a trade control body under the U.S Department of Commerce.
All the entities are linked to Pakistan's missile programme.
An end-user review process, which periodically determines whether technology sold by the U.S is being used only as specified by the license, found there was "reasonable cause to believe, based on specific and articulable facts," that these entities "have been involved in actions contrary to the national security or foreign policy interests of the United States".
Pakistan is a designated Major Non-Nato Ally of the United States, and hence technically qualifies for a high level of technology transfer. But each license and sale is subject to a strict approval process, and "presumption of denial" will deny these entities access to sensitive U.S technologies.
The specific reasons for including these entities under a category of entities suspected to be acting against U.S security and foreign policy interests were not announced.
The potential proliferation of highly sensitive technologies from Pakistan has been a lingering concern for the U.S, aggravated by the rise in global terrorism.
U.S Departments of State, Defence and Commerce keep strict control over technologies that are sold to partners.
GS III: ENVIRONMENT – BIODIVERSITY
China bans ivory trade, nature groups thrilled
China announced that it was banning all commerce in ivory by the end of 2017, a move that would shut down the world's largest ivory market and could deal a critical blow to the practice of elephant poaching in Africa.
The decision by China follows years of growing international and domestic pressure and gives wildlife protection advocates hope that the threatened extinction of certain elephant populations in Africa can be averted.
According to some estimates, more than 100,000 elephants have been wiped out in Africa over the past 10 years in a ruthless scramble for ivory driven by Chinese demand.
Some Chinese investors call ivory "white gold," while carvers and collectors call it the "organic gemstone."
Under the new rules, people who own ivory products can keep them or give them as gifts, and owners can sell them at supervised auctions after getting official approval.
GS III: ECONOMY
Rs. 3,00,000 cr plan afoot to double airport capacity
The Centre will require up to ₹3 lakh crore for doubling the airport capacity over the next 10 to 15 years, Minister of State Civil Aviation Jayant Sinha said.
"We will need Rs 2.5-Rs 3 lakh crore for financing airports in addition to the money spent on land acquisition. As a result of that, we need to ensure that we attract investors, both equity and debt, into the airport asset class," Mr. Sinha said.
He said the Centre had done an extensive city-by-city analysis of airport traffic projects and worked out a plan to double the airport capacity over the next 10-15 years.
At present, out of 125 airports managed by Airports Authority of India (AAI), 69 airports receive commercial flights.
The existing airport terminals can handle 25 crore passengers per annum, according to AAI.
The National Civil Aviation Policy (NCAP) 2016 pushes for a fresh approach for calculating airport tariffs to attract investors
Also, as per this policy, the Airport Economic Regulatory Authority (AERA) has initiated the process to abandon the single-till approach it has followed till date, to determine aeronautical charges at 20 major airports across the country, including Kolkata and Chennai. The airports at Delhi, Mumbai, Bangalore and Hyderabad follow a shared-till model.
Under single-till mechanism, revenues from both aeronautical (landing, parking and ground handling) and non-aeronautical (duty-free shops, hotels, restaurants and airport infrastructure) segments are taken into account to determine the internal rate of return (IRR).
Apart from its core operations, airports earn income from the non-aeronautical side which includes food and beverages, duty-free shops, advertising, car parking and hotels.
The adoption of a hybrid-till model for all airports under which 30 per cent of airport operator's non-aeronautical revenues would be used to subsidise airport costs. The remaining 70% of non-aeronautical charges are allowed to be utilised by the operator for development of airport infrastructure.
The idea is to encourage the operators to expand airport infrastructure. But the lower revenue base compared to single-till method practically prompts the operators to levy higher charges (User Development Fee (UDF)) on passengers and airlines.
GS III: ECONOMY
M&As to be favoured route for FDI in 2017
Mergers & acquisitions (M&A) are likely to be the favoured route for foreign direct investment flows into India in the year 2017 as market consolidation is expected in sectors facing a cash crunch, such as e-commerce and telecommunications.
Tax-related worries continue to trouble foreign investors as they look forward to incentives in the forthcoming Union Budget in order to take a call on investments in the country or to forge new ventures.
The 'FDI Report 2016,' prepared by the Financial Times, noted that the biggest change in green-field FDI (for starting new ventures) in 2015 globally was the near tripling of green-field FDI into India, with an estimated $63 billion pouring in.
For the first time, India was the global leader for FDI in 2015, overtaking the U.S. (which had $59.6 billion of green-field FDI) and China ($56.6 billion), the report pointed out.
The government data showed that India received a record $55.4 billion worth FDI in 2015-16.
The year 2016 saw Russia's state-owned oil giant Rosneft and a consortium led by physical commodities trading group Trafigura entering into a $13 billion-deal to acquire Essar Oil's refining and retail assets, as well as Vadinar port and related infrastructure.The deal was billed as India's largest inbound foreign direct investment.
Among the concerns over taxation is a recent clarification made by the Central Board of Direct Taxes (CBDT) on indirect transfer provisions under the Income Tax Act.
The indirect share transfer norms were brought in following transactions where control over Indian assets and businesses was transferred indirectly through offshore transfers. In 2015 the Government had provided a safe harbour to small investors holding less than five per cent and without any management control.
The `Make In India' (MII) initiative was launched in September, 2014 to promote India as a global manufacturing hub and attract investments.
GS III: ECONOMY
IT challenges to remain in 2017
As 2016 draws to a close, the $143 billion Indian IT services industry is traversing through various challenges that are likely to continue in the coming year too.
Some of them were the British vote to leave the European Union, protectionism in the major markets including the U.S. which contribute to more than 60 per cent of the business, shift from traditional business model, visa regulations and also emergence of new technologies like the Cloud, Internet of Things among others.
Traditionally H-1B visa in USA is used by Indian IT firms to send their employees on short-term work permit to the U.S.
Following impact of Brexit and other client-based problems, leading software exporters like Wipro, Cognizant and TCS had to revise their guidance for the full fiscal year.
Though there will be continuation of challenges that existed there is a drastic shift happening in the technology arena. The emergence oftechnologies such as cloud, Internet of Things and automation among others has created uncertainty as well as opportunity for the industry.
It has even resulted in companies like Infosys and Wipro to create dedicated corporate VC funds to invest in the start-ups.
In spite of all the uncertainties, India's market share continues to be at 7 per cent of the global software and IT services spend, and 57 per cent of global IT services is outsourced to India.
Driven by strong, stable fundamentals, IT industry body Nasscom has reiterated that the long-term opportunity for the industry will remain unchanged to achieve $350 billion by 2025.