When:
June 15, 2017 @ 1:00 am
2017-06-15T01:00:00+05:30
2017-06-15T01:15:00+05:30
NEWS
15 JUNE 2017
| | | |
| --- | --- | --- |
| Sr. No. | Topic | News |
| 1.        | GS III: ECONOMY- GST | Put off GST rollout to Sept. 1, Aviation Ministry tells FinMin |
| 2.        | GS III: AGRICULTURE | Cabinet clears 5% interest subvention for crop loans |
| 3.        | GS III: DEFENCE | Move to acquire more land for naval project kicks up storm in A.P. |
| 4.        | GS III: ENVIRONMENT – BIODIVERSITY | Ray of hope for Thar's endangered wildlife |
| 5.        | GS III: S&T SPACE | Time is money: ISRO to pay official clock keeper |
| 6.        | GS III: ECONOMY – GST | GST storm brews in services sector |
| 7.        | GS II: REGULATORY BODIES | CCI fines Hyundai Rs. 87 cr. |
|  8.        | GS III: ECONOMY – BANKING | Nod for Insolvency Bill for financial entities |
| 9.     | GS III: ECONOMY – BANKING | RBI imposes curbs on Central Bank |
|   10.           | GS III: ECONOMY – INDICATORS | India aims to lift 'doing business' ranking |
|  11.           | GS III: ECONOMY – SECTOR | Cattle slaughter crackdown ripples through leather sector |
|  12.           | GS II: BILATERAL – INDIA-QATAR | Engineering exports to Doha hit by Qatar crisis |
|  13.           | GS I: GEOGRAPHY | What's up with Bosphorus? |
GS III: ECONOMY- GST
Put off GST rollout to Sept. 1, Aviation Ministry tells FinMin
The Ministry of Civil Aviation has asked the Ministry of Finance to postpone the rollout of the Goods and Services Tax (GST) from July 1 to September 1 as some domestic airlines, including national carrier Air India, have expressed their inability to switch to a new tax regime so soon as effecting a change in the global ticketing system would require time.
The Aviation Ministry told the Finance Ministry that full-service airlines, Jet Airways and Air India, rely on global distribution systems (GDS) software for booking tickets through travel agents and it would require key changes in the system to include GST.
"Although some airlines demanded eight-nine months to switch to the new GST regime, we have asked the Finance Ministry to postpone the rollout till September 1 at least," the Aviation Ministry official said.
Aviation Ministry has voiced concerns that the new GST framework would benefit foreign carriers more than the domestic ones on – input tax credits and international travel.
On economy class travel, input tax credit can only be claimed on input services and not on procurement of goods, import of aircraft and its spares whereas on premium travel, full input tax credits can be reclaimed on both input goods and services, under the present GST regime.
GS III: AGRICULTURE
Cabinet clears 5% interest subvention for crop loans
Amid growing protests over farm sector distress, the Cabinet has approved the extension of the interest subvention scheme for farmers to 2017-18.
The Central government will provide interest subvention of 5% per annum to all prompt payee farmers for short-term crop loan up to one year for loan up to Rs. 3 lakh borrowed by them during the year 2017-18.
This will effectively reduce the interest rate for farmers to 4%.
The government has earmarked a sum of Rs. 20,339 crore for this.
Farmers unable to repay the short-term crop loans on time will receive an interest subvention of 2%.
The scheme has been running since 2006-07, under which farmers are eligible for interest subvention of 2% for crop loans of up to Rs. 3 lakh.
The interest subvention scheme will continue for one year and will be implemented by the National Bank for Agriculture and Rural Development (NABARD) and the Reserve Bank of India.
Under the scheme, the government will also provide an interest subvention of 2% for small and marginal farmers who would have to borrow at 9% for the post-harvest storage of their produce for loans up to 6 months. A 2% subvention will also be provided to banks in the case of farmers affected by natural calamities for the first year on the restructured amount.
"While the farmers are advised to undertake online trade, it is also important that they avail themselves of post-harvest loans by storing their produce in the accredited warehouses," the government said. "The loans are available to Kisan Credit Card (KCC) holding small and marginal farmers at interest subvention of 2% on such storages for a period of up to six months. This will help the farmers to sell when they find the market is buoyant, and avoid distress sale. It is, therefore, needful for the small and marginal farmers to keep their KCCs alive."
GS III: DEFENCE
Move to acquire more land for naval project kicks up storm in A.P.
Fishermen in Vishakapatnam are seething with anger over reports that the Andhra Pradesh government plans to issue notification for the third phase land acquisition for the Naval Alternate Operational Base (NAOB)- coming up under Project INS Varsha – to dock India's indigenously-built nuclear powered submarine Arihant.
At a time when the displaced families are continuing their protests over the government's failure to provide jobs after acquiring nearly 4,600 acres in the district, reports that another round of land acquisition is on the cards have forced them to become belligerent.
Andhra Pradesh government has formed a committee comprising senior officials of the Navy, the district administration and other agencies to remove the "hurdles" in land acquisition as NAOB is of 'topmost priority' to the Ministry of Defence.
Though the construction of NAOB began about seven to eight years ago, it is not known when it will be completed.
GS III: ENVIRONMENT – BIODIVERSITY
Ray of hope for Thar's endangered wildlife
In an attempt to reduce mortality of endangered wildlife in Thar desert, new "rescue wards" have come up in the far-flung rural areas of Jodhpur, Rajasthan. These will provide quick treatment to animals injured in road accidents, dog bites and fights.
With an average of nearly 1,000 injuries a year, the wildlife in Thar desert has witnessed 60% mortality because of lack of transport to the main rescue centre at the Jodhpur zoo. This has led to the depletion of wildlife, mainly chinkaras (Indian gazelles).
The Forest Department's move to set up 17 rescue wards has come as a much-needed support to the Bishnoi community of western Rajasthan, which has been in the forefront of wildlife conservation.
Bishnois risk their lives to save gazelles from poachers and transport injured animals to Jodhpur.
The rescue wards were launched well before the onset of monsoon which causes widespread mortality among gazelles as they cannot run fast in the moist soil and fall prey to dog bites.
Bishnois
The Bishnois,a Vaishnavite sect, living in western Rajasthanon the fringe of the Thar desert, have for centuries, beenconserving the flora and fauna to the extent of sacrificing their lives to protect the environment.
For these nature-loving people, protection of the environment, wildlife, and plants is a part and parcel of their sacred traditions.
The basic philosophy of this religion is that all living things have a right to survive and share all resources.
In thefifteenth century, Jambhoji, a resident of a village near Jodhpur, had a vision that the cause of the drought that had hit the area and hardship that followed was caused by people's interference with nature.
Thereafter, he became a sanyasi or a holy man and came to be known asSwami Jambeshwar Maharaj.
This was the beginning of the Bishnoi sect.
He laid down29 tenets for his followers which included a ban on killing animals, a ban to the felling of trees – especially the khejri – which grows extensively in these areas, and using material other than wood for cremations.
Nature protection was given foremost importance in these tenets.
GS III: S&T SPACE
Time is money: ISRO to pay official clock keeper
ISRO, which needs nanosecond-level precision, will now have to pay NPL for time-keeping services
The National Physical Laboratory (NPL), part of the Council of Scientific & Industrial Research, is host of the most accurate clocks in the country, and the only agency in India authorised to maintain Indian Standard Time (IST).
The NPL maintains accuracy of ±20 nanoseconds through the Primary Time Scale, an ensemble of five caesium clocks and one hydrogen maser.
The rest of the world connects to these via tele-clocks, satellite links, andNetwork Time Protocol services(which, for example, reflect in laptops' clocks).
Airports, Parliament, banks, the Indian Space Research Organisation (ISRO), in fact anyone who needs to synchronise their computers, connect to a hierarchy of servers that link back to that of the NPL, which provides accurate time – down to milliseconds – for free. Until now, that is.
Unlike the rest of us, who are happy if our watches and devices are accurate to the second, the ISRO launches rockets and tracks satellites, which requires precision at the nanosecond level. Only the NPL is equipped to provide that level of accuracy for which it now plans to charge.
NPL is also discussing similar deals with the Air Force, SBI, Indian Railways, and the National Informatics Centre.
Why has NPL decided to start charging for this service? Its parent, the CSIR, has a funds crunch. Out of its Rs.4,000 crore budget, only 10%-15% is revenue.
CSIR wants to increase that to 25% this year, and 50% by 2020,and has directed its labs to start generating more revenue.
The NPL is also looking at other ways to assert its monopoly. IST can be sourced from similar organisations such as the United States' National Institute of Standards and Technology, but with varying degrees of accuracy.
Earlier this year, the NPL asked government to mandate that Indian organisations exclusively set their time to NPL's clocks. "All countries require their computer infrastructure to synchronise to their local times. It would be a landmark service if Indian computers were also mandated to do so."
GS III: ECONOMY – GST
GST storm brews in services sector
With just 15 days remaining for the rollout of the new tax regime, experts have raised a red flag over challenges faced by the services sector in moving to the Goods and Services Tax system.
The key issue is that the GST Network is yet to begin accepting fresh registrations.
Till now, the GSTN portal, which was open for a month in April and again for 15 days in June, has only been accepting requests for migration from the current regime to the GST system.
Under the current tax system, a service company with multiple offices across India needs to take one service registration number. However, under the GST system, it will be required to get registrations done in each state where it has operations.
All the services companies having pan-India operations, which typically includes sectors like technology, advertising, consulting, logistics, etc, are faced with this situation of not having state-level GSTIN (Goods and Services Tax Identification Number), with just over two weeks to go.
While the Government has indicated that the portal shall be open for fresh registration before July 1, with just 15 days remaining it may lead to a lot of confusion and rush towards the deadline, experts said.
For any person to migrate to GST, they are required to be registered under the current law either as a service provider or as a dealer. Based on that, they are given a user name and password, using which they can log on to the GSTN website to register under the new regime and upload documents.
Bhavesh Chandra, senior consultant at Taxmann, one of the 34 registered GST Suvidha Providers, said it was not a big issue. "Even if fresh applications are accepted from July 1 onwards, it will create a problem only in that the invoices will be printed without the GST number… It's a one-time pain."
GS II: REGULATORY BODIES
CCI fines Hyundai Rs. 87 cr.
The Competition Commission of India (CCI) has imposed a penalty of Rs. 87 crore on Hyundai Motor India Limited (HMIL) for 'anti-competitive conduct.'
The CCI found HMIL to be in contravention of the provisions of the Competition Act, 2002, for imposing arrangements upon its dealers which resulted into Resale Price Maintenance (RPM) in sale of passenger cars manufactured by it.
RPM in this context refers to the practice of imposition of a "Discount Control Mechanism" through which dealers are only permitted to provide a maximum permissible discount and the dealers are not authorised to give discount which is above the recommended range, as per the CCI order.
HMIL was found to have contravened the provisions of the Act for mandating its dealers to use recommended lubricants/oils and penalising them for use of non-recommended lubricants and oils.
GS III: ECONOMY – BANKING
Nod for Insolvency Bill for financial entities
The Union Cabinet approved the introduction of Financial Resolution and Deposit Insurance Bill 2017 to resolve bankruptcy cases affecting financial sector entities, including banks and insurance companies.
The bill includes a provision for the setting up of a Resolution Corporation, and would also repeal or amend several resolution-related provisions in Acts pertaining to the particular sectors.
The passage of the Act will also lead to the repealing of the Deposit Insurance and Credit Guarantee Corporation Act, 1961 in order to transfer the deposit insurance powers and responsibilities to the Resolution Corporation.
The Bill seeks to decrease the time and costs involved in resolving distressed financial entities and complements the Insolvency and Bankruptcy Code, 2016 for the insolvency resolution of non-financial.
It aims to limit the use of public money to bail out distressed firms during a financial crisis.
GS III: ECONOMY – BANKING
RBI imposes curbs on Central Bank
The Reserve Bank of India has put state-run lender, Central Bank of India, under prompt corrective action (PCA) due to a sharp rise in bad loans.
The net NPA ratio of the lender was 10.2% as on March end, which breached the second risk threshold of 9%.
"We believe that corrective measures arising out of the PCA will help in improving the overall performance of the Bank," according to a filing.
In April 2017, the banking regulator had revised the PCA framework, following which restrictions were imposed on three banks – IDBI Bank, Dena Bank and UCO Bank.
GS III: ECONOMY – INDICATORS
India aims to lift 'doing business' ranking
India is banking on major reforms it carried out in areas such as 'starting a business' and 'dealing with construction permits' to significantly improve its ranking in the next edition of the World Bank's (ease of) Doing Business report, which is likely to be released in October, 2017.
In the report released in 2016, India was ranked 130 out of 190 countries – where the country was placed 155 in 'starting a business', and 185 in 'dealing with construction permits.'
A World Bank team is slated to start a three-week visit to India from June 26 to assess the country's performance, official sources said.
A higher ranking will depend on factors including the World Bank accepting these measures, the response from firms on whether these reforms have helped them as well as the performance of other countries.
On 'starting a business', the time to start/operate a limited liability company in Mumbai and Delhi (the cities covered by the World Bank) – "including the procedures needed before, during and after registration – has been brought down from 26 days last year to just one day now," according to the Government.
The 'Simplified Proforma for Incorporating a Company electronically' (SPICe) is now the only default application for incorporation of companies, the government said in its response to the World Bank Group.
Simplified procedures
The "mandatory" SPICe form combines five procedures – incorporation of a company, obtaining Director Identification Number, reservation of company name, application for Permanent Account Number as well as an application for Tax deduction and collection Account Number (TAN) – into one procedure, it added.
Besides, procedures associated with Employee State Insurance Corporation and Employee Provident Fund Organization have been made electronic and are now provided in real time.
Inspection procedures associated with both have also been dispensed with.
GS III: ECONOMY – SECTOR
Cattle slaughter crackdown ripples through leather sector
In the backstreets of Agra's Muslim quarter, where shoes have been made for centuries, small-scale manufacturers are firing workers and families cutting back on spending as a government crackdown on cattle slaughter ripples through the community.
The election of Indian Prime Minister Narendra Modi of the Hindu nationalist Bharatiya Janata Party (BJP) three years ago has emboldened right-wing Hindu groups to push harder for protection of the cow, an animal they consider sacred.
Authorities in India's most populous state, Uttar Pradesh, started closing down unlicensed abattoirs in March 2017, immediately hitting production and sales in the Muslim-dominated meat industry.
In May 2017, Mr. Modi's government also banned trading cattle for slaughter, including not just cows, whose killing was already outlawed in most states, but also buffalo, an animal used for meat and leather.
Now the squeeze is spreading to others in the Muslim minority and to lower-caste Hindus who cart cattle, labour in tanneries and make shoes, bags and belts.
Frequent attacks by right-wing Hindus against workers they accuse of harming cattle have further rattled the industry.
Much of India's meat and leather trade takes place in the informal economy, meaning the impact of the closing of illegal abattoirs and ban on trading for slaughter is hard to measure.
Mr. Modi's government is targeting leather revenues of $27 billion – more than double today's level – by 2020 as part of a job creation push.
But in May, the Government decreed that animal markets could only trade cow and buffalo for agricultural purposes such as ploughing and dairy production – a move many in the industry say contradicts its plans to grow leather sales.
India's environment minister said this week the government could amend the rule after a court temporarily stayed the order and there was widespread anger in regions where meat and leather are important to the local culture and economy.
GS II: BILATERAL – INDIA-QATAR
Engineering exports to Doha hit by Qatar crisis
India's engineering exports to Qatar have been hit by the geopolitical situation arising out of the isolation of the West Asian country by other regional powers, according to the Engineering Export Promotion Council (EEPC) of India.
"Inputs from our engineering exporters indicate that shipping lines operating between India and Doha are keeping the containers on hold," the trade's apex body said in a statement.
The industry group said since the West Asia trade had a lot of interoperability between different ports, shipments were being affected. As a consequence, banking channels, particularly in Doha and some other parts of the region, had also been disrupted.
West Asia is among the key destinations for Indian engineering exports, accounting for 13% of India's total engineering exports.
Major trading partners include UAE, Oman and Saudi Arabia.
Exports include industrial and electrical machinery.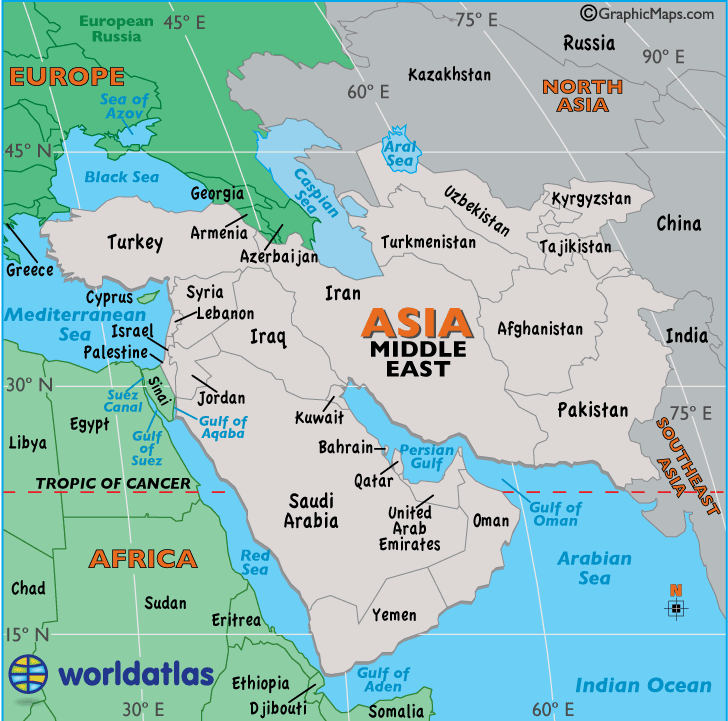 GS I: GEOGRAPHY
What's up with Bosphorus?
A sudden change in the colour of the Bosphorus Strait that divides the continents of Europe and Asia in Turkey's largest city Istanbul has surprised residents, with scientists putting it down to a surge in a species of plankton across the Black Sea.
The sudden transformation of the usually blue waters of the Bosphorus to a milky turquoise accompanied by a sharper smell since the weekend had alarmed some residents.
Scientists said there was no mystery behind the colour change.
The cause was a surge in numbers of the micro-organismEmiliania huxleyi, also known as Ehux. "This has nothing to do with pollution," he said, adding it was particularly good for the numbers of anchovies, a popular supper in Istanbul. Anchovies feed on phytoplanktons and tiny fish.
One of the most successful life-forms on the planet,Emiliania huxleyiis a single-celled organism visible only under a microscope.
Its astonishing adaptability enables it to thrive in waters from the equator to the sub-Arctic.
The changing colour across the Black Sea was also captured in an image taken from NASA's Terra satellite.
NASA said the milky colouration is "likely due to the growth of a particular phytoplankton called a coccolithophore".Emiliania huxleyiis a species of coccolithophore.
"This particular organism is plated with white calcium carbonate and, when present in large numbers, tend to turn the water a milky sheen," NASA said.