When:
February 2, 2017 @ 1:00 am
2017-02-02T01:00:00+05:30
2017-02-02T01:15:00+05:30
NEWS
2 FEBRUARY 2017
Sr. No.

Topic

News

 

 

 

 

 

1.

E

C

O

N

O

M

Y

–

B

U

D

G

E

T

 

SMALL WONDER – BUDGET 2017

A road map for the nation, says PM Modi

Rs. 2,000 ceiling for cash donation to parties

Infra status to boost low-cost housing

Five special zones to boost tourism, travel in country

Co-operative banks to reap huge benefits

Payments board may get a MPC lookalike

Foreign investors get clarity on tax

Investors to get more choice with government ETF

Centre to push connectivity to aid digital life

Centre to phase out 2-decade-old FIPB

Centre to list three railway Public Sector Enterprises

Public-private partnerships in focus

Infrastructure gets a major boost

Govt. to assess learning outcomes in schools

Institutional autonomy linked to ranking

'Budget to have major ramifications on skilling

Farm sector gets more, crop insurance raised

Rural employment scheme gets highest-ever funding

Marginal increase in health funding; unrealistic targets ahead

State-run oil firm to take on global majors

Thrust on Make in India and digitisation

Allocation for defence sector increased marginally

Safety comes first, e-tickets gain traction

On the wrong side of the rupee

Experts say Budget has ignored 'green' agenda

Boost for Nirbhaya fund

2.

GS II : POLITY

Pandemonium in J&K Assembly over Article 370

3.

GS II : GOVERNANCE

'Steps to block sexual videos on social

4.

GS I : GEOGRAPHY

'Lost continent' lies under Indian Ocean

5.

GS III : S&T – HEALTH

Eating litchis and skipping meals kills children in Bihar, finds study
ECONOMY – BUDGET
 However,from this year it will be presented on the first day of February 2017.
SMALL WONDER – BUDGET 2017
Union Finance Minister Arun Jaitley on 1 February 2017 used the occasion of his fourth Budget to provide relief to the majority of taxpayers by halving the rate of personal income tax to 5% from 10%.  for those with annual income from Rs. 2.5 lakh to Rs. 5 lakh.
            To offset the revenue loss, an additional 10% surcharge has been levied on individuals with declared incomes between Rs. 50 lakh and Rs. 1 crore.
            The existing surcharge of 15% of tax on people earning more than Rs. 1 crore will continue.
                iii.            The existing rebate for those earning Rs. 5 lakh or less would now be reduced to Rs. 2,500 and available only to those earning up to Rs. 3.5 lakh.
            All the other categories of taxpayers in the subsequent slabs will also get a uniform benefit of Rs. 12,500 per person.
The budget also cut the corporate tax rate to 25% from 30% for medium and small enterprises with a turnover of up to Rs. 50 crore.
This move will benefit 96% or 6.67 lakh of the 6.94 lakh companies filing returns of lower taxation and make Micro, Small and Medium Enterprises sector more competitive.
The relief was aimed at ameliorating the consequences of the three month-old demonetisation that has slowed economic activity especially in the small and informal sectors.
Consumers received a major respite with Finance Minister Arun Jaitley deciding against imposing any additional indirect tax burden on them, ahead of the implementation of the Goods & Services Tax (GST) on July 1, 2017, other than increasing the tax rate of 'sin goods' to discourage people from smoking and consuming tobacco products.
The Budget also proposed increases in allocation for a clutch of social sector programmes including the rural employment guarantee scheme, even as Mr. Jaitley stuck to the fiscal consolidation path.
Affordable housing has been granted infrastructure status. The grant of infrastructure status would mean builders will be eligible for many government tax and subsidy incentives, and institutional funding at affordable rates for low-cost homes.
Announcing a cap of Rs. 3 lakh for cash transactions, the Finance Minister pressed on with the government's anti-corruption theme
As part of the effort to clean up the political system, the cash donation limit for political parties from a single person was slashed from Rs. 20,000 to Rs. 2,000, with the Minister asserting that this would bring transparency in electoral funding.
Changes have also been mooted to the Reserve Bank of India Act to float electoral bonds that people could purchase from banks and political parties receiving them could redeem.
The digital economy would also get a big push,with steps announced to cut the cost of digital payments and discourage business expenses of more than Rs.10,000 being paid in cash.
Pursuing the Budget theme of'Transform, Energise and Clean India', Mr. Jaitley promised a tough law to deal with "big time offenders, including economic offenders, fleeing the country to escape the reach of law." The government was considering legal changes to confiscate the assets of such individuals.
While the 'bad bank' for nonperforming assets suggested in the Economic Survey found no space in the Budget, theMinister permitted banks to claim higher provisions for non-performing assets, increasing it from 8.5% to 9.5%.
He also allocated Rs. 10,000 crore forrecapitalisation of banks and mooted a tax on interest receivables on actual basis instead of accrual basis, which would help their balance sheets.
The government aims todouble farmers' income by 2022.
Thegovernment proposes to extend the Pradhan Mantri Kaushal Kendras to more than 600 districts across the country, from the 60 districts at present, to help create skills.
Dubious schemes like Ponzi Scheme launched by individuals and some funds using the regulatory gaps of co-operatives would likely come to an end with the amendment of the Multi-State Co-operative Act, 2002.
A road map for the nation, says PM Modi
Prime Minister Narendra Modi termed the fourth Budget presented by his government as an important step towards the overall development of the nation, with focus on fulfilling the "dreams" of every section, including the poor, the farmers and the underprivileged.
He said, "In FUTURE,
'F' stands for the farmer,
'U' stands for underprivileged which includes Dalit, oppressed, women etc.,
'T' stands for transparency, technology upgradation-dream of a modern India
'U' stands for urban rejuvenation urban development,
'R' stands for rural development and
'E' stands for employment for youth, entrepreneurship, enhancement to give a push to new employment and boost to young entrepreneurs,"
Rs. 2,000 ceiling for cash donation to parties
In a move to cleanse the system of political funding, Finance Minister Arun Jaitley proposed a Rs. 2,000 ceiling on cash donation by any individual to a party, as recommended by the Election Commission.
Presenting the Budget, he, however, said political parties could receive donations by cheque or digital mode from donors.
"Mass donation, as it takes place in several other democracies, is a more desirable method rather than single big donations," he said.
Mr. Jaitley said: "a donor will get a deduction (tax benefit) and the recipient, or the political party, will get tax exemption, provided returns are filed by the political party."
Parties from across the political spectrum broadly welcomed these announcements.
Electoral bonds
Mr. Jaitley stated that the Reserve Bank of India Act would be amended to facilitate issuance of electoral bonds in line with the scheme which the government would announce.
o   A notified bank would be issuing electoral bonds
o   Any donor can buy those bonds from the banks by digital payments or though cheque. So, it will only be white, clean money and tax paid money using which bonds can be purchased.
o   Donor can give these bonds to the political party.
o   They will be redeemable within a short period of time, which the scheme will mention.
o   These bonds would be redeemable only in the notified account of a political party. That means every political party recognised by the Election Commission will have to notify one account in advance to the EC. These can only be encashed and redeemed in that one account.
Infra status to boost low-cost housing
Union Finance Minister Arun Jaitley, in the Budget 2017-18, has proposed to grant 'affordable housing' the coveted infrastructure status to facilitate higher investment in the sector and, in turn, achieve the government's ambitious goal of 'Housing for All'.
The Budget 2017-18 also proposed to ease the condition of period of completion of the projects from current three years after commencement, to five years.
Besides, measurement norm of affordable housing scheme has been amended to carpet area from built-up area — instead of built up area of 30 and 60 sq.mtr., the carpet area of 30 and 60 sq.mtr. will be counted. The move that will expand the area and make more projects eligible.
A 30 sq.mtr. limit will apply only in case of municipal limits of four metropolitan cities, while for the rest of the country including in the peripheral areas of metros, limit of 60 sq.mtr. will apply.
The National Housing Bank will refinance individual housing loans of about Rs. 20,000 crore in 2017- 18, Mr Jaitley said.
"The holding period for considering gain from immovable property to be long term is three years now. This is proposed to bereduced to two years," he said.
"Also, the base year for indexation is proposed to be shifted from April 1, 1981 to April 1, 2001 for all classes of assets, including immovable property.
This move will significantly reduce the capital gain tax liability while encouraging the mobility of assets " Mr. Jaitley added.
Five special zones to boost tourism, travel in country
1)     Tourism and travel will get a boost in the coming years as the government has provided an impetus in the Union Budget.
Finance Minister Arun Jaitley said the government would set up five Special Tourism Zones in partnership with States. These will be anchored as Special Purpose Vehicles (SPVs). Mr. Jaitley did not provide any further details or the States where these tourism zones would come up.
To boost the image of India in the international travel market, the Incredible India 2.0 Campaign will be unveiled across the world in the coming financial year.
Besides, the government has asked the Railways to start dedicated trains for tourism and pilgrimage purposes.
The government allocated Rs. 959.91 crore for the Integrated Development of Tourist Circuits around specific themes (Swadesh Darshan scheme).
Under Swadesh Darshan, 13 thematic circuits have been identified for development, namely
1)           North-East India Circuit,
2)           Buddhist Circuit,
3)           Himalayan Circuit,
4)           Coastal Circuit,
5)           Krishna Circuit,
6)           Desert Circuit,
7)           Tribal Circuit,
8)           Eco Circuit,
9)           Wildlife Circuit,
10)      Rural Circuit,
11)      Spiritual Circuit,
12)      Ramayana Circuit and
13)      Heritage Circuit.
Another Rs. 100 crore has been allocated for Pilgrimage Rejuvenation and Spiritual Augmentation Drive (PRASAD).
13 cities have been identified for development under PRASAD by the Tourism Ministry, namely
1)         Ajmer,
2)         Amritsar,
3)         Amravati,
4)         Dwarka,
5)         Gaya,
6)         Kamakhaya,
7)         Kancheepuram,
8)         Kedarnath,
9)         Mathura,
10)     Patna,
11)     Puri,
12)     Varanasi
13)     Velankanni  
The decision to withdraw service charge on railway tickets booked from the IRCTC website will also boost tourism, said analysts.
The decision to start Digi Gaons (digital villages) to facilitate employment and augmenting transactions via the BHIM app have been welcomed as consumer centric steps.
Co-operative banks to reap huge benefits
The exemptions enjoyed by banks on non-performing assets (NPAs) have been extended to co-operative banks and other specified institutions.
Currently, under the Income Tax Act, interest income earned by scheduled banks, public sector financial institutions and some specified corporations and companies are taxable in the year when such interest is credited to profit and loss account or when it is realized, whichever is earlier.
The accounting standards do not require such entities to recognize interest on NPAs until such time it is received.
Therefore tax is not chargeable on such interest on accrual basis but only charged on actual realization. Now this has been extended to the co-operative sector.
With this proposal in the Finance Bill 2017, the co-operative banks which have been reeling under massive bad and doubtful debts will get a substantial relief on par with scheduled banks.
In addition to this, the Finance Bill also proposes to enhance the limit of allowable provision of doubtful and bad debts from 7.5%  to 8.5% of its gross total income.
Also, concessional withholding tax rate of 5% has been extended for the interest earned by specified foreign entities issued for external commercial borrowings or bonds and G-Sec and Masala bonds.
Payments board may get a MPC lookalike
The payment regulatory board will be set up within the RBI which will comprise of six members, of which three will be from RBI,according to the Finance Bill which was tabled in the Parliament on February 1.
The chairman of the board will be the Governor of RBI. The central bank's Deputy Governor in-charge of payments and settlements will also be a member. RBI will also nominate a third member.
The three external members will be nominated by the Centre.
The Monetary Policy Committee (MPC) is also a six-member board with three members from RBI and the Governor as the chairman.
The government had set up a Committee on Digital Payments — headed by finance secretary Ratan Watal, which recommended the board to be an independent body.
The Watal committee was given the mandate for laying down a medium-term roadmap for digital payments to grow substantially over the next three years from the current level of about 5% of personal consumption and 20% of all transactions.
Foreign investors get clarity on tax
The Centre clarified that foreign portfolio investors (FPIs) would not have to pay tax in India for assets sold overseas even if the underlying value is derived from Indian assets, providing a breather to such entities.
In 2012, Income-tax Act was amended to provide for taxation of those transactions of transfer of shares or interest in a foreign entity deriving its value substantially from Indian assets.
Incidentally, the provision was introduced to deal with cases like Vodafone wherein the telecom major acquired the business of Hutchison Essar but refused to pay any tax in India since the acquisition was done overseas.
Tax authorities issued a notice to Vodafone on grounds that the value of the transaction was derived from assets in India.
Amendments made in the Act, however, led to ambiguity on whether FPIs would also be subjected to such tax if a fund is sold overseas with the underlying shares held in Indian companies.
Investors to get more choice with government ETF
Investors looking to buy shares of public sector enterprises (PSEs) will soon get more choice as the government plans to come out with an exchange-traded fund (ETF) with a diversified holding.
An exchange-traded fund comprises stocks of different companies and is traded on the stock exchange just like a share.
It can be bought or sold at the net asset value (NAV), which is publicly available.
"Our ETF, comprising shares of ten CPSEs, has received an overwhelming response in the recent Further Fund Offering (FFO).
We will continue to use ETF as a vehicle for further disinvestment of shares.
"We will encourage CPSEs to divest individual assets like land, manufacturing units, etc. to release their asset value for making investment in new projects. The NITI Aayog will identify the CPSEs for strategic sale," said Mr. Jaitley.
The Department of Disinvestment is being re-named as the Department of Investment and Public Asset Management, he added.
Centre to push connectivity to aid digital life
Finance Minister Arun Jaitley has stepped up allocation for the BharatNet Project, formerly called as the National Optical Fibre Network to Rs.10,000 crore in the
Budget 2017-18.
The BharatNet Project has been initiated to provide broadband connectivity to over two lakh gram panchayats in the country at an initial cost of Rs. 20,000 crore.
The government will also introduce another initiative called as DigiGaon to provide telemedicine, education and skills through digital technology to the people.
In the Budget, the Finance Minister has proposed to set up a Computer Emergency Response Team for Financial Sector (CERTFin).
"A Computer Emergency Response Team for our Financial Sector (CERT-Fin) will be established. This entity will work in close coordination with all financial sector regulators and other stakeholders," said Mr. Jaitley.
A Mission will be set up with a target of 2,500 crore digital transactions for 2017-18 through UPI, USSD, Aadhar Pay, IMPS and debit cards."
Centre to phase out 2-decade-old FIPB
The Budget has given a clear indication of the government's intent to further liberalise policies related to foreign direct investment.
It also seeks to dismantle a two-decades-old body that was formed as a beacon of the economic liberalisation of 1993: theForeign Investment Promotion Board (FIPB).
The 1993 round of reforms under the P.V. Narasimha Rao regime, for the first time, threw the doors open to foreign investors.
The board has offered a single window clearance for applications of prospective foreign investors in sectors falling in theapproval route.
According to government rules, foreign investments in sectors under the automatic route do not require prior approval from the FIPB and are subject to sectoral rules.
More than 90% of the total FDI inflows are now through the automatic route.
"We have now reached a stage where FIPB can be phased out.We have therefore decided to abolish the FIPB in 2017-18," Mr. Jaitley said.
Centre to list three railway Public Sector Enterprises
Finance Minister Arun Jaitley announced in his budget speech a proposal to list three Railway PSEs.
The government plans to list railway PSEs — catering and e-ticketing outfit IRCTC, finance outfit IRFC and consultancy arm IRCON— the Minister said, adding that a revised procedure to ensure time-bound listing of identified central public sector enterprises is proposed.
The government has also sniffed out opportunities to strengthen its companies through consolidation, mergers and acquisitions.
Public-private partnerships in focus
The Union Budget lays increased focus on Public- Private Partnership (PPP) mode for improvement of last mile connectivity that would eventually lead to a drastic reduction in logistics cost and pave way for sustainable growth.
A Metro Rail Act will be enacted by rationalising the existing laws. This will facilitate greater private participation and investment in construction and operation.
Also, select airports in Tier-II cities will be taken up for operation and maintenance in the Public Private Partnership mode.
Most of the infrastructure projects will be developed in the PPP mode for construction of new roads, improvement of existing roads and coastal connectivity.
Infrastructure gets a major boost
Presented as the fifth component of a 10-point package to drive the government's agenda to 'transform, energise and clean India', the 2017-18 Budget gives a major push to the infrastructure sector.
This sector will see a major rise in allocation from Rs. 3.4 lakh crore to Rs. 3.9 crore (BE).
Transport (including rail, roads and shipping) accounts for a bulk of the expenditure at Rs. 2.4 lakh crore.
The Sagarmala project allocation will see a hike from the Rs. 450 crore Budget estimates to Rs. 600 crore.
Govt. to assess learning outcomes in schools
The Centre is set to devise a method to measure annual learning outcomes of children at the school level, Finance Minister Arun Jaitley said in his budget speech.
"Emphasis will be given on science education and flexibility in curriculum to promote creativity through local innovative content," Mr. Jaitley said.
"An Innovation Fund for Secondary Education will be created to encourage local innovation for ensuring universal access, gender parity and quality improvement. This will include ICT enabled learning transformation. The focus will be on the 3,479 educationally backward blocks," the Finance Minister said.
Institutional autonomy linked to ranking
The Centre plans to link the administrative and academic autonomy of higher education institutions to their performance.
"Colleges will be identified based on accreditation and ranking and given autonomous status," Mr. Jaitley said.
"A revised framework will be put in place for outcome-based accreditation and credit based programmes."
Budget to have major ramifications on skilling
Finance Minister Arun Jaitley unveiled measures to leverage India's "huge demographic advantage" and maximise the employability potential of the youth, and also announced a Rs. 4,000 crore programme, SANKALP, aimed at providing market relevant training to 3.5 crore youth.
The network of Pradhan Mantri Kaushal Kendras shall be extended to 600 districts across the country; these centres would become benchmarks for skilling infrastructure.
He said the next phase of Skill Strengthening For Industrial Value Enhancement (STRIVE) would be launched in 2017-18 at a cost of Rs. 2,200 crore, which will focus on improving the quality and market relevance of vocational training provided in ITIs and strengthen the apprenticeship programme through an industry-cluster approach.
Farm sector gets more, crop insurance raised
While farmers were disproportionately hit by demonetisation, Finance Minister Arun Jaitley focussed his promises on helping them access increased credit and said the government would channel more money for irrigation.
On the back of a reasonable monsoon, agriculture is forecast to grow at 4.1% in the current year and Mr. Jaitley said the government would be focussed on keeping last year's promise to double farmer income in five years.
The Fasal Bima Yojana (FBY), or the Prime Minister's farm insurance scheme, which covered 30% of cropped area in 2016-17 has been extended to 40% in 2017-18 and is expected to cover half the country in 2018-19.
A dedicated irrigation fund set up in 2016 by NABARD to improve the coverage and efficiency of irrigation services would double its corpus from Rs. 20,000 crore to  Rs. 40,000 crore.
The National Agricultural Market (e-NAM) will be expanded from the current 250 markets to 585 APMCs and a Dairy Processing and Infrastructure Development Fund set up in NABARD with a corpus of Rs..8,000 crore over 3 years.
Rural employment scheme gets highest-ever funding
The Mahatma Gandhi National Rural Employment Guarantee Scheme (MGNREGS), once described by Prime Minister Narendra Modi as a "living monument of the UPA's failure," got its highest ever allocation — Rs. 48,000 crore — since its inception over a decade ago.
MGNREGA, enacted in 2005, is a UPA initiative to enhance livelihood security of the rural people by guaranteeing 100 days of wages in a financial year for adults willing to take up unskilled manual work.
Finance Minister Arun Jaitley, however, indicated that the funds dispensed would come under increased digital scrutiny.
"The initiative to geo-tag all MGNREGA assets and put them in the public domain has established greater transparency."
In June 2016, the Rural Development Ministry had signed an agreement with the National Remote Sensing Centre (NRSC), ISRO, Hyderabad, for geo-tagging assets.
This involves the use of 'Bhuvan', a web-based application developed by ISRO that gives a three-dimensional map of the globe.
Geo-tagging can help track the location and development status of, say, a pond or a bridge, funded by MGNREGA and located in any of India's 6 lakh villages.
Around 30 lakh assets are created annually across the country under the rural job scheme, which includes water harvesting, drought relief and flood control as preferred activities.
The geo-tagging initiative follows Prime Minister Narendra Modi's directive to check leakages and effectively map the terrain for future developmental works.
Drinking water scheme
In a bid to ensure safe drinking water to over 28,000 arsenic and fluoride affected habitations in the next four years, the government will start a sub-mission of the National Rural Drinking Water Programme.
Marginal increase in health funding; unrealistic targets ahead
"The Government has prepared an action plan to eliminate Kala-Azar and filariasis by 2017, leprosy by 2018 and measles by 2020.Elimination of tuberculosis by 2025 is also targeted," said Mr. Jaitley.
The Health Ministry has set itself the target of eliminating tuberculosis when the latest World Health Organisation (WHO) assessment revealed that India will not be on track to eliminate TB even by 2050.
Health experts say that the increase of 23% in the Budget, most of which is towards the flagship programme, National Health Mission, makes these targets unrealistic.
Further, Mr. Jaitley announced creation of 5,000 postgraduate seats in medical colleges to meet doctor shortage, while adding that the government would set up two more AIIMS-like institutions.
Currently, 18 such institutions, modelled on the lines of All India Institute of Medical Sciences in Delhi, have been commissioned.
The government has announced another conditional cash transfer scheme similar to the Janani Suraksha Yojana (JSY), where financial assistance will be given to pregnant women.
Under this scheme, Rs. 6,000 each will be transferred directly to bank accounts of pregnant women who undergo institutional delivery and vaccinate their children.
State-run oil firm to take on global majors
Finance Minister in his Budget proposed to create an integrated public sector 'oil major' which will be able to match the performance of international and domestic private sector oil and gas companies.
Globally, firms like Exxon Mobil, Royal Dutch Shell and BP Plc have integrated operations across upstream, and downstream unlike India, where ONGC, OIL and GAIL are concentrated in upstream while HPCL, BPCL and Indian Oil are focussed on downstream operations of refining and marketing.
If all the six major upstream and downstream energy firms are to be integrated, the combined entity will have a market capitalisation of Rs. 6,82,145 crore ($97.4 billion), revenues of Rs. 8,59,444 crore ($122.7 billion) and profits of Rs. 42,327 crore ($6 billion), overtaking many of the global peers and by far India's most valued and profitable firm.
This will enhance capacity of Oil PSUs to bear higher risks, avail economies of scale, take higher investment decisions and create more value for the stakeholders."
Thrust on Make in India and digitization
In more ways than one, Budget 2017-18 seeks to strike synergies over time between the government's ambitious Make in India programme and the thrust on moving towards a less cash economy.
All duties on miniaturised point-of-sale card reader for mobile-PoS (not including mobile phones or tablet computer); micro ATM conforming to a standard version; finger print reader/ scanner and iris scanner are to be waived.
Likewise, parts and components used in their manufacture will also not attract Basic Customs Duty, Special Additional Duty and Countervailing Duty, according to Budget proposals.
Allocation for defence sector increased marginally
Allocation for defence increased by 5.6% in the Union Budget 2017–18.
However, experts said the higher allocation was inadequate given the high value procurements in the pipeline and the seventh pay commission recommendations which were yet to be implemented.
Defence pension is not part of this allocation.
The amount earmarked for pensions is Rs. 85,740 crore. With One Rank One Pension (OROP) having been implemented in 2016 and a separate allocation made for the arrears, the pension has remained largely same as that of last year.
Safety comes first, e-tickets gain traction
The Railway Budget was presented in 12 points in the main budget, and the Finance Minister said that a merged budget would help the government "synergise the investments in railways, roads, waterways and civil aviation".
The Railway Budget presented, focusses on :
improving railway safety,
pushing digital transactions,
listing railway public sector units and
setting competitive rail fares.
Finance Minister Arun Jaitley listed the focus areas of Indian Railways —
passenger safety,
capital and development works,
cleanliness and
finance and accounting reforms.
The Centre ended the colonial practice of presenting separate Union and Railway Budgets this year.
Dividend payment of Rs. 9,731 crore has been waived as recommended by the Railway Convention Committee (2014).
For passenger safety, a "Rashtriya Rail Sanraksha Kosh" fund with a corpus of Rs. 1 lakh crore has been created for five years.
The Centre has provided a budgetary support of rs. 5,000 crore out of the Rs. 20,000 crore earmarked for the fund in 2017-18.
The Railways will arrange the balance fund from its own resources, the Finance Minister said.
 The Minister talked about offering a "competitive ticket booking facility" to the public.
Significantly, service charge on e-tickets booked through the Indian Railway Catering and Tourism Corporation (IRCTC) has been withdrawn.
Earlier, the IRCTC used to levy a service charge of Rs.20 on sleeper class and Rs.40 on AC class etickets.
At present, 68% of rail tickets are booked through the IRCTC.
The three railway PSEs — catering and e-ticketing outfit IRCTC, finance outfit IRFC and consultancy arm IRCON, will be listed.
The Finance Minister also spelt out a new formula to set fares for passenger and commodities.
Mr. Jaitley acknowledged that the Railways faced stiff competition from other modes of transport dominated by private players.
"The tariffs of Railways would be fixed, taking into consideration costs, quality of service, social obligations and competition from other forms of transport," he said.
For cleanliness, all rail coaches will have bio-toilets by 2019.
Plants for environment- friendly disposal of solid waste, along with conversion of biodegradable waste to energy, will be set up at the Jaipur and the New Delhi railway stations, along with five more stations.
The Minister said that 7,000 railway stations would get solar power.
Operating ratio is a measure of financial performance of the Indian Railways and a lower ratio means better efficiency.
The operating ratio shot up to 94.9% in 2016-17, from 90.5% in the previous year, as a result of the implementation of the recommendations of the Seventh Pay Commission.
This means, the Railways spent 94.9 paise to earn a rupee in 2016-17.
In 2017-18, the Railways expects the operating ratio to be at 94.57%.
Experts say Budget has ignored 'green' agenda
While the Budget 2017-18 did include provisions for setting up of 20,000 megawatt of solar power generation capacity and lowering import duty on liquefied natural gas (LNG), experts said the budget fell short on environmental issues.
On the negatives, the Budget did not increase allocations towards achieving India's commitments on renewable energy, energy efficiency and additional carbon sequestration through forestry, which is the controlling of carbon dioxide using trees to absorb it.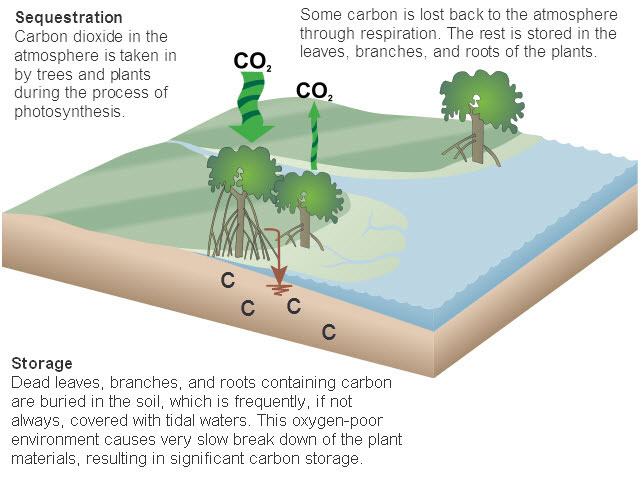 Boost for Nirbhaya fund
The Nirbhaya fund meant to strengthen women's security, allocated annually to the Delhi Police, has been hiked by nearly nine times in this year's Budget.
The existing women's helpline and mobile app will be further modernised to reach out women in distress at the earliest," said a senior police officer.
GS II : POLITY
Pandemonium in J&K Assembly over Article 370
Both the Houses of the Jammu & Kashmir legislature were adjourned sine die on, after legislators of the ruling party and the Opposition exchanged blows and hurled furniture at one another over the issue of Article 370.
The Article gives the State a special constitutional status.
Two days ago, Chief Minister Mehbooba Mufti described those opposing Article 370 as "anti-nationals."
Her remarks will be examined. She did not dub any BJP leader anti-national
The BJP, also the ruling coalition partner, took objection to the remark.
GS II : GOVERNANCE
'Steps to block sexual videos on social media'
The Centre told the Supreme Court that budgetary allocations had been made to set up a specialised central institutional mechanism to block and curb sharing of sexual offence videos on social networking platforms to check cybercrimes.
A Bench of Justices M.B. Lokur and U.U. Lalit asked the government to specify the structure and functions of the agency or the institution sought to be created and whether it would be under the aegis of the CBI or the Ministry of Home Affairs.
Additional Solicitor General Maninder Singh submitted that the mechanism would be equipped to block offensive videos from being uploaded and prevent the circulation of such material on social networking platforms.
Internet majors like Google India, Microsoft India, Yahoo India and Facebook, who were issued notices by the apex court, said it was not possible for them to auto-block content.
GS I : GEOGRAPHY
'Lost continent' lies under Indian Ocean
Scientists have confirmed the existence of a "lost continent" under the Indian Ocean island of Mauritius that was left over by the break-up of the supercontinent, Gondwana, which started about 200 million years ago.
The piece of crust, which was subsequently covered by young lava during volcanic eruptions on the island, seems to be a tiny part of ancient land that broke off from the island of Madagascar, when Africa, India, Australia and Antarctica split.
By studying zircon, found in rocks spewed up by lava during volcanic eruptions, scientists have found that remnants of this mineral were far too old to belong to Mauritius.
Zircons are minerals that occur mainly in granite from the continents. They contain trace amounts of uranium, thorium and lead, and due to the fact that they survive geological processes very well, they contain a rich record and can be dated extremely accurately.
 "Mauritius is an island, and there is no rock older than nine million years old on the island. However, by studying the rocks on the island, we have found zircons that are as old as three billion years," he said.
"Earth is made up of two parts — continents, which are old, and oceans, which are "young".
GS III : S&T – HEALTH
Eating litchis and skipping meals kills children in Bihar, finds study
Scientists have found the reasons for an unexplained illness that affects children aged 15 years and younger in Muzaffarpur, Bihar, during the summer.
A team of researchers from the U.S. and India have found that consumption of the litchi fruit, along with skipping evening meals, can result in very low blood glucose levels (less than 70 mg/ dL) and acute encephalopathy, where brain functioning suffers.
Those affected can have seizures and coma, and die in many cases. The results of the study were published in the journal Lancet Global Health.
Hypoglycin A and methylenecyclopropylglycine (MCPG), which are naturally present in litchi fruit, block enzymes involved in normal glucose metabolism, and this results in an inability to synthesis glucose leading to acutely low levels of blood sugar.
The level of hypoglycin A and MCPG was twice in unripe compared with ripe fruits.