When:
November 8, 2018 @ 11:30 am
2018-11-08T11:30:00+05:30
2018-11-08T11:45:00+05:30
NEWS
8 NOVEMBER 2018
| | | |
| --- | --- | --- |
| Sr. No. | Topic | News |
| 1. | GS II: BILATERAL – INDIA-USA | U.S. exempts Chabahar port work from sanctions |
| 2. | GS II: INTERNATIONAL – USA | Democrats win House, Republicans keep Senate |
| 3. | GS I: CULTURE | West Bengal to observe 'Rosogolla Day' |
| 4. | GS II: POLITY – BILL/ACT | Proposed Ganga bill bans ports, jetties |
| 5. | GS II: SOCIAL – LABOUR | No pension from cess fund for labourers |
| 6. | GS II: BILATERAL – INDIA-ASIA | China ropes in India as digital economy partner |
| 7. | GS III: ECONOMY – INDICATORS | No 'less cash' two years post note ban |
| 8. | GS III: ECONOMY – BANKING | RBI is a seat belt for govt., says Rajan |
| 9. | GS II: MULTILATERAL | ASEAN member countries of RCEP offer India concession |
| 10. | GS III: S&T – SPACE | Scientists rebuff Harvard 'alien spacecraft' theory |
| 11. | GS III: S&T – SPACE | China unveils space station as ISS days are numbered |
GS II: BILATERAL – INDIA-USA
U.S. exempts Chabahar port work from sanctions
Activities related to the development of the Chabahar port in Iran will be exempt from U.S. sanctions that kicked in on 5 November 2018, following the 180-day cool-off period after the U.S. withdrew from the Joint Comprehensive Plan of Action (JCPOA or the 'Iran Deal') in May 2018.
This waiver will bring some measure of relief to India which had been discussing a sanctions exemption for Chabahar having signed an agreement with Iran and Afghanistan in May 2016 for the port's development.
The Chabahar port is seen as key to connecting India and Afghanistan to Iran and Central Asia, bypassing Pakistan.
India has committed $500 million to the project and $2 billion to build a railway line from Chabahar to Hajigaj in Afghanistan.
India was among eight countries that received a temporary waiver on U.S. sanctions with regard to Iranian oil imports.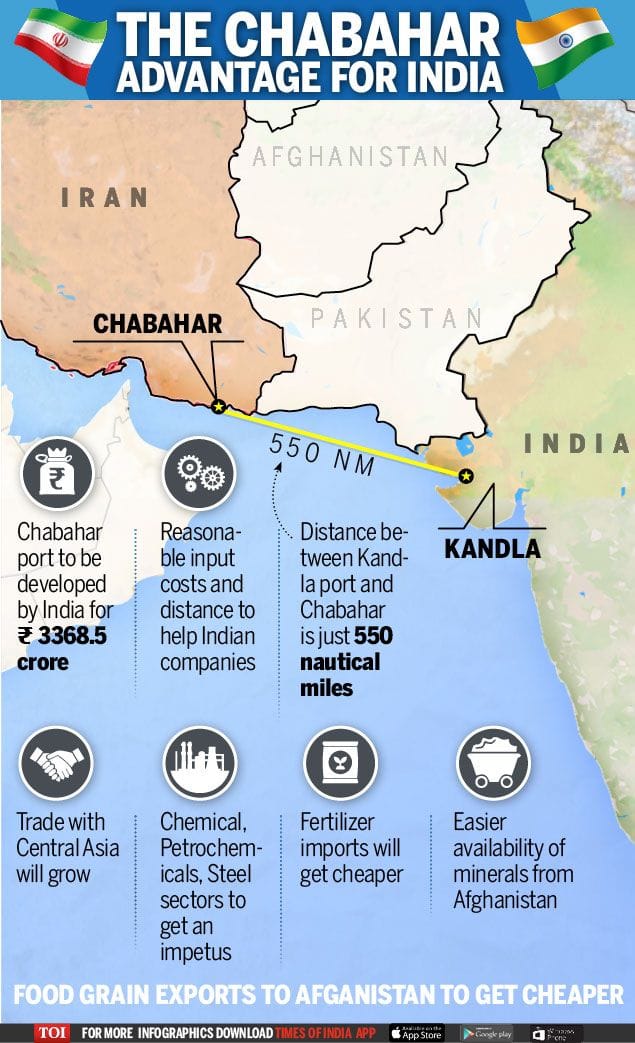 GS II: INTERNATIONAL – USA
Democrats win House, Republicans keep Senate
The Democrats made a significant comeback on Capitol Hill in the midterm congressional election as they took control of the S. House of Representatives, winning at least 220 of its 435 seats.
They had 193 seats in the House.
The Republicans, however, expanded their thin majority in the Senate, winning against incumbent Democrats in Indiana, North Dakota and Missouri, all States in Trump country.
The GOP is expected to expand its presence in the Senate as more results come in. As this report goes to press, they have 51 seats compared to the Democrats' 45 in the 100-member chamber.
The GOP also got it share of wins of a set of key Governor races.
GS I: CULTURE
West Bengal to observe 'Rosogolla Day'
The West Bengal government has decided to observe 'Rosogolla Day' on November 14 to commemorate the first anniversary of the State's famous sweet getting Geographical Indication (GI) tag as 'Bengal's Rosogolla'.
Rosogolla is a ball-shaped cottage cheese dumpling dipped in a light syrup of sugar..
The GI tag is a sign that identifies a product as originating from a particular place.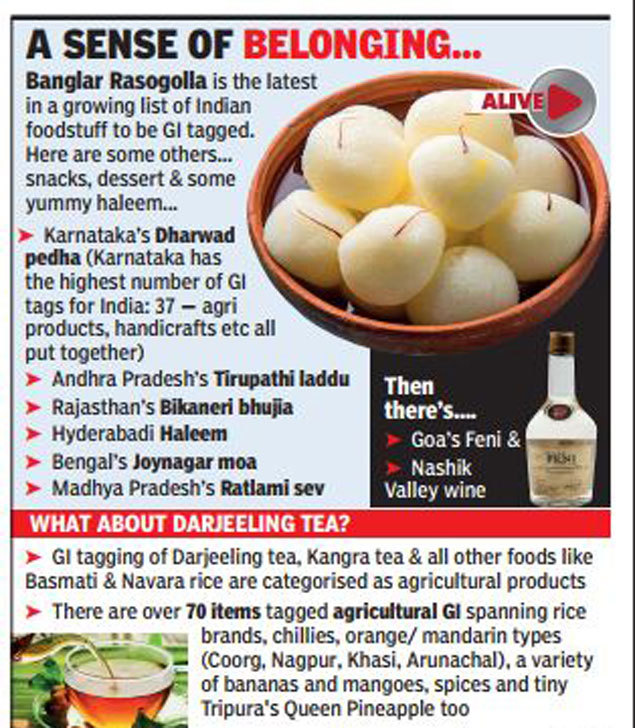 GS II: POLITY – BILL/ACT
Proposed Ganga bill bans ports, jetties
The government has banned the construction of jetties, ports or "permanent hydraulic structures" in the Ganga, unless permitted by the National Ganga Rejuvenation Authority, according to a proposed legislation, formally called the National River Ganga (Rejuvenation, Conservation and Management) Bill, 2018.
It proposes to create a management structure that will supervise the health of the 2,500-kilometre long Ganga which, the draft Bill defines, as 'India's national river.'
The Bill is now being circulated for comments among several Ministries, and proposed to be tabled in Parliament during the winter session, according to sources.
The Bill lays down a host of restrictions to ensure the "uninterrupted, ecological flow" of the river.
Currently, a host of dams in the upper stretches of the river lead to the river's flow being obstructed, say several activists and researchers.
Persistent campaigns — notably led by the late G.D. Agrawal — led to the government finally recognising the need for proposed and existing hydropower projects to change their design plans to ensure minimum flows all through the year.
The legislation looms even as the government is developing a National Waterways Project-1 (River Ganga) from Haldia to Varanasi (1,390 km), with the technical and financial assistance of the World Bank, at an estimated cost of Rs. 5,369 crore.
The waterways project involves creating permanent and movable terminals that require dredging and frequent de-silting to ensure that minimum river depths — for the smooth movement of the vessels — are maintained.
However, the proposed legislation specifies that "unauthorised" activities that cause "…obstruction or discontinuity of water in the River Ganga…due to engineered diversion of water or stoppage of water…could be liable to a prison term of 3 years or fines upto Rs. 50 crore, or both."
Activists say that while the government's efforts have been largely on cleaning the Ganga — namely, by installing sewage plants in riverine cities such as Allahabad and Varanasi and Kanpur — but neglecting to take steps to ensure the river's natural flow is maintained through the stretch.
"The government's draft does not keep the interest of the Ganga as prime focus. The intent seems to be to maintain a flow, whereas we have been insisting on achieving natural flow," said Mallika Bhanot of the Uttarakhand-based NGO Ganga Ahwaan. The NGO was associated with G.D. Agrawal, and his call for a ban on hydropower projects on the Ganga.
GS II: SOCIAL – LABOUR
No pension from cess fund for labourers
There are no mandatory pension benefits in the final version of the Centre's model construction workers' welfare scheme, despite earlier suggestions that 20% of the construction cess fund be set aside for retired workers.
The final version of the scheme, notes that: "Considering that pension would constitute a permanent liability which the States may not be able to sustain in the long term, the State Welfare Boards may formulate pension schemes depending upon their financial capacity."
The model scheme was formulated in response to the Supreme Court's March 2018 order in a case filed by the National Campaign Committee for Central Legislation on Construction Labour (NCC-CL).
The NCC-CL now plans to file a review petition in the case which was closed on October 4, asking the apex court to continue monitoring government actions on the issue.
"The three main areas which the cess fund is supposed to be used for are old age security, health benefits and children's education," said Subhash Bhatnagar, NCC-CL coordinator. "How can the [Central] government… say there is no money for pensions?"
He said the model scheme — which does emphasise health and life insurance, as well as scholarships for the children of construction workers — also allows for funding of skill development institutes and temporary housing.
"That will eat up the money [from the cess fund]. This is money specifically for workers; it should go only to them," he said.
GS II: BILATERAL – INDIA-ASIA
China ropes in India as digital economy partner
In tune with its rise as an Internet giant, China is roping in India as a niche digital partner, as part of Beijing's drive to cyber-connect with Eurasia — its new frontier for trade and investments.
At a conference on defining common international standards for two-dimensional (2D) barcodes — the gateways for linking genuine buyers and sellers, as well as making digital payments by scanning QR codes — Chinese officials said that India is already on board in this global exercise.
In November 2017, Zheng Chao, Executive Director of the Global Unified Two-Dimensional Code Registration Management Centre (UTC), based in Beijing, signed a "strategic cooperation" agreement on 2D coding with his Indian counterpart. As a result, UTC (India) was formed.
So far, only exports of Indian pharmaceuticals and cotton are being funneled through the 2D coding route, though other items are likely to be added in the future.
Analysts say that China appears more inclined to source pharmaceuticals and agro-products from India.
GS III: ECONOMY – INDICATORS
No 'less cash' two years post note ban
November 8, 2018 marks the second anniversary of the demonetisation exercise.
It was on the same day in 2016 that Prime Minister Narendra Modi announced that Rs. 1,000 and Rs. 500 currency notes would no longer be legal tender.
These notes constituted over 86% of the currency in circulation, then.
One of the objectives of demonetisation was to move to a 'less-cash' society.
However, two years down the line, it appears the objective has not been achieved.
According to Reserve Bank of India (RBI) data, currency in circulation rose to Rs. 19.6 lakh crore as on October 26, 2018, a 9.5% growth from two years ago.
With cash back in the system, ATM withdrawals have picked up.
Mobile banking transactions in August 2018 stood at Rs. 2.06 lakh crore, 82% higher than the October 2016 figure of Rs. 1.13 lakh crore.
GS III: ECONOMY – BANKING
RBI is a seat belt for govt., says Rajan
Amid mounting tension between the Reserve Bank and the Finance Ministry, former RBI Governor Raghuram Rajan has said the central bank was like a seat belt in a car, without which accidents could happen.
Pitching for respect for the institutional autonomy of the RBI, he said the central bank had the liberty to say 'no' if the government pushes it to be lenient.
Ahead of the November 19 meeting of RBI Board, he said the objective of the board was to protect the institution and not serve others' interests.
Historically, the relationship between the RBI and the government has been precisely this — the government wants to focus on improving growth and it does all it can within the limits set by the RBI which are based on financial stability.
"We [RBI] have responsibility for financial stability and therefore we have an authority to say no," he said.
On the issue of the government citing Section 7 of the RBI Act that gives it powers to issue directions to the RBI Governor on issues of public interest, Dr. Rajan said it would be best if each side respected each other's motivation and thoughts.
GS II: MULTILATERAL
ASEAN member countries of RCEP offer India concession
Several Asian member countries of the proposed Regional Comprehensive Economic Partnership (RCEP) have offered India a significant concession on the extent to which it needs to open up its markets, in a bid to encourage it to join the partnership quickly, according to a diplomat from Singapore.
The RCEP is a proposed trade agreement between the 10 Association of Southeast Asian Nations (ASEAN) countries and their six free trade agreement partners, namely Australia, China, India, Japan, Korea, and New Zealand.
The grouping would comprise 25% of global GDP, 30% of global trade, 26% of FDI flows, and 45% of the population.
"The ASEAN countries are keen to have India as part of the partnership and have made India a concessional offer of opening up only about 83% of its market, as compared to the original 92% that the RCEP agreement stipulated," the Singaporean diplomat said on condition of anonymity.
"And regarding India's concerns about further opening its market to China and skewing the trade deficit between them further, the RCEP allows for bilateral agreements also to be made so India can perhaps open up to China gradually and not in one go."
Opening up its market to China has been India's main concern about joining RCEP, a sentiment echoed by the Commerce Ministry, NITI Aayog, and then Chief Economic Advisor Arvind Subramanian.
India has achieved some success regarding some of its other concerns, such as getting the other RCEP countries to liberalise their services markets and allow for a more free movement of service sector professionals.
Ahead of the November 14 RCEP summit, some of the countries led by Singapore, which holds the presidency of the ASEAN this year, have been keen to at least announce an agreement on "substantial outcomes" by December 31.
However, the official from Singapore added that it was unlikely that India would make a decision regarding this before the general elections in 2019, even though the RCEP countries have set a December 2018 internal deadline for the "substantial outcomes".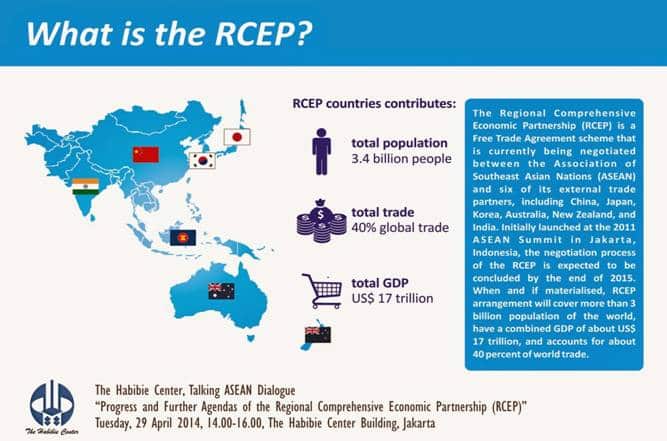 GS III: S&T – SPACE
Scientists rebuff Harvard 'alien spacecraft' theory
A scientific paper led by two researchers at Harvard University made a splash by claiming that a cigar-shaped rock zooming through our solar system may have been sent by aliens.
The researchers noted, "Oumuamua may be a fully operational probe sent to the earth vicinity by an alien civilisation."
Oumuamua, the first interstellar object known to enter our solar system, accelerated faster away from the sun than expected, hence the notion that some kind of artificial sail that runs on sunlight — known as a light sail — may have helped push it through space.
"Currently there is an unexplained phenomena, namely, the excess acceleration of Oumuamua, which may be explained by the force of radiation pressure from the sun," co-author and Harvard astrophysicist Shmuel Bialy said.
"However this requires the body to have a very large surface and be very thin, which is not encountered in nature."
But other astronomy experts aren't buying it.
"Scientists are perfectly happy to publish an outlandish idea if it has even the tiniest sliver of a chance of not being wrong," said an expert.
GS III: S&T – SPACE
China unveils space station as ISS days are numbered
China unveiled a replica of its first permanently crewed space station, which would replace the international community's orbiting laboratory and symbolises the country's major ambitions beyond the earth.
A cylindrical module represents the living and working quarters of the Tiangong — or "Heavenly Palace" — which will also have two other modules for experiments and will be equipped with solar panels.
Three astronauts will be permanently stationed in the 60-tonne orbiting lab, which will enable the crew to conduct biological and microgravity research.
Assembly is expected to be completed around 2022 and the station would have a lifespan of around 10 years.
The International Space Station — a collaboration between the U.S., Russia, Canada, Europe and Japan — has been in operation since 1998, but is due to be retired in 2024.
China will then have the only space station in orbit, though it will be much smaller than the ISS which weighs 400 tonnes.
The country had announced that the lab would be open to "all countries" to conduct science experiments.