When:
November 19, 2018 @ 11:30 am
2018-11-19T11:30:00+05:30
2018-11-19T11:45:00+05:30
NEWS 
19 NOVEMBER 2018
| | | |
| --- | --- | --- |
| Sr. No. | Topic | News |
| 1. | GS III: SECURITY | 3 killed, 15 injured in attack on religious group in Punjab |
| 2. | GS III: ECONOMY – BANKING | Govt. directions to RBI under Section 7 unlikely |
| 3. | GS III: DEFENCE – RAFALE | India-specific Rafale add-ons after delivery of all 36 fighters |
| 4. | GS III: ECONOMY – DISINVESTMENT | Modi govt. divested twice as much as UPA |
| 5. | GS III: ENVIRONMENT – POLLUTION | One air quality sensor for an entire city? |
| 6. | GS III: ENVIRONMENT – BIODIVERSITY | Tiger translocation may continue: NTCA |
| 7. | GS III: ENVIRONMENT – BIODIVERSITY | A forest filled with butterflies |
| 8. | GS III: ENVIRONMENT – BIODIVERSITY | Rare bird sighted in Kerala's Chinnar sanctuary |
| 9. | GS III: ENVIRONMENT – BIODIVERSITY | Experts divided on rehabilitation of tigress Avni's cubs |
| 10. | GS II: POLITY – STATES | J&K all set for President's rule |
| 11. | GS II: SOCIAL – RESERVATION | Quota for Marathas approved |
| 12. | GS II: INTERNATIONAL – ASIA | Rohingya relocation plan pushed to 2019 |
| 13. | GS III: ECONOMY – BANKING | In case of a split vote, Governor holds the aces |
| 14. | GS II: BILATERAL – INDIA-ASIA | India steps up agro-diplomacy with China |
| 15. | GS III: ECONOMY – INDICATORS | Inflation trends in India |
| 16. | GS III: ECONOMY – BANKING | Of credit rating agencies and credibility |
| 17. | GS III: S&T – ENERGY | Aluminium and water are fuel for this electric vehicle |
| 18. | GS III: ECONOMY – GST | GST, a game-changer reform for logistics sector |
| 19. | GS III: S&T – SPACE | New space industry emerges: servicing satellites in orbit |
GS III: SECURITY
3 killed, 15 injured in attack on religious group in Punjab
Three persons, including preacher Sukhdev Kumar, were killed and 15 injured in a grenade attack on a religious congregation at Adliwal village near Amritsar in Punjab on 18 November 2018.
A congregation of the Nirankaris was on, with about 200 devotees, including many women, inside.
Punjab Chief Minister Amarinder Singh said, "The possibility of involvement of ISI-backed Khalistani and Kashmiri terror groups cannot be ruled out."
GS III: ECONOMY – BANKING
Govt. directions to RBI under Section 7 unlikely
The Union government may not invoke Section 7 of the RBI Act to issue directions to the central bank in a bid to reduce the tension between North Block and Mint Road, sources privy to the government's thinking said.
The central board of the RBI will meet on 19 November 2018 to discuss contentious issues that figured at the last board meeting — economic capital, governance issues of the central bank, boost for micro, small and medium-sized enterprises and the prompt corrective action framework for banks.
The October 23 board meeting failed to reach a consensus on any of the issues and was adjourned after an eight-hour discussion.
Section 7 has never been used in the 83-year history of the bank. Invoking it would be interpreted as interference in the bank's autonomy.
It would also have a bearing on international agencies such as the International Monetary Fund that issue ratings for central banks.
"These agencies have been raising the issue of Section 7 for sometime now, saying 'if such a provision exists, how can the RBI be independent?' However, the RBI has been telling them that though that provision exists, it has never been used," said another source.
GS III: DEFENCE – RAFALE
India-specific Rafale add-ons after delivery of all 36 fighters
The enhanced capabilities sought by India in the Rafale fighter jets will be incorporated after all the 36 aircraft are delivered, according to sources in the Defence Ministry.
There are 13 India-Specific Enhancement (ISE) capabilities sought by the Indian Air Force (IAF), which will be incorporated in batches after April 2022, an official source said.
These capabilities pertain to radar enhancements, which will provide the force with better long range capability; 'helmet mounted display' through which IAF pilots will be able to counter many threats simultaneously; ability to start and operate from high altitude airfields; advanced infra red search-and-track sensor; a very potent electronic jammer pod and remaining pertain to
"After the 36th jet is delivered, the first 35 aircraft would be modified in India by Dassault Aviation at the rate of seven aircraft per month, so that all the 36 aircraft would be of the same capability by September 2022," the official source, with knowledge of the matter, said.
The first Rafale jet for India made its maiden flight on October 30 in France and is designated RB 008.
It will, however, be the last to be delivered to the IAF in April 2022, 67 months after the signing of the Inter-Governmental Agreement (IGA).
"This aircraft would be used to test and certify the ISE which can only be employed after certification," the official stated.
In September 2016, India and France signed a €7.87 billion IGA for 36 Rafale multi-role fighter jets in fly-away condition following the surprise announcement by Prime Minister Narendra Modi in April 2015 citing "critical operational necessity" of the IAF.
As per the IGA, deliveries begin 36 months from signing of contract and will be completed in 67 months.
GS III: ECONOMY – DISINVESTMENT
Modi govt. divested twice as much as UPA
The NDA government, led by Prime Minister Narendra Modi, accounts for a whopping 58% of all the disinvestment that has taken place since 1991, data released by the Department of Investment and Public Asset Management (DIPAM) showed.
The data showed that disinvestment worth Rs. 3.63 lakh crore had taken place since 1991, out of which about Rs. 2.1 lakh crore came in the last four years alone, with five months still left in this financial year.
The disinvestment done by the current government so far is already almost twice that done by the UPA government over both its terms in power.
In the number of deals too, the current NDA administration seems ahead with 75, compared with 33 in UPA-II.
Further, the government has set a target of Rs. 80,000 crore of disinvestments for financial year 2018-19, of which it has so far achieved only Rs. 15,247.11 crore. If it does manage to meet its target, the present government's share in total disinvestment since 1991 will go up to nearly 65%.
In 2017-18, the government had set a disinvestment target of Rs. 72,500 crore, which it overshot significantly by collecting Rs. 1,00,056.91 crore.
"The government needs all the revenue it can get to meet its fiscal deficit target," an economist working closely with the government said on the condition of anonymity.
"Most of the disinvestment needs to take place. These are loss-making companies. But the manner in which it is getting the disinvestment proceeds in some cases is problematic. Take the ONGC-HPCL deal, where ONGC bought some Rs. 36,000 crore worth of HPCL shares from the government. How is that disinvestment, if ONGC is a government-owned company itself?"
ONGC had in January 2018 bought 51.1% of BPCL for Rs. 36,915 crore from the government, which went towards meeting that fiscal year's disinvestment target.
The government is also reportedly considering ordering several public sector oil companies to buy back shares from the government amounting to about Rs. 10,000-Rs. 20,000 crore.
Another deal in the making is BPCL and IOC buying 26% each in GAIL, which would give the government another Rs. 20,000 crore.
GS III: ENVIRONMENT – POLLUTION
One air quality sensor for an entire city?
On November 8, 2018, two days after Diwali, the particulate matter (PM2.5) reading in Agra had shot up to 375, or 'very poor' in the Air Quality Index (AQI).
This was as per a measurement by the city's lone automatic monitoring station.
While Agra doesn't have a Graded Response Action Plan (GRAP) like Delhi does,
Given the way India's air quality monitoring infrastructure is set up, most cities have only a single air monitoring device that provides continuous real-time updates on particulate matter, sulphur dioxide, and NO2 concentrations.
This is the Continuous Ambient Air Quality Monitoring System (CAAQMS), also known as an automatic monitoring station.
At any given moment, it is this automatic unit that represents (its figures are instantly available on the Central Pollution Control Board [CPCB] website) the city air quality.
Agra, incidentally, figures in the World Health Organisation (WHO) database of the world's most polluted cities.
Agra has a total of eight air-quality monitoring stations. Of these, seven are manually operated and located in different parts of the city. Their readings are taken twice a week.
With the manual monitoring stations, daily readings are not made available. Only readings averaged over a month are released, that too with time lag of a couple of months.
So if there is, say, a sharp dip in air quality in a span of 24-48 hours, as happened this year in Delhi around Diwali, then these stations, given the way they are operated at present, cannot provide real time actionable data.
And this, according to officials, becomes a problem when emergency measures need to be taken.
Agra's industrial hub Ramgarh has, on average, higher PM readings whereas the Taj Mahal, given its location away from the bustle of the city, tends to have better ambient air.
A continuous monitoring system costs about Rs. 1.5 crore, whereas a manual system comes for half of that.
Costs of the CAAQMS apart, the unit, to work efficiently, requires continuous power and connectivity to the Internet.
In the 17 States and Union Territories where the CPCB has its network of CAAQMS stations, just 9 out of 131 cities have more than one unit, with only Delhi having an out-sized 37 stations.
Not far from Delhi, the industrial town of Bhiwadi in Rajasthan made the headlines earlier in November 2018 when it notched up the worst air quality in the country on Diwali eve.
Another single-unit city is Patiala in Punjab, which ranked 13th in WHO's list of the world's most polluted cities, released earlier in 2018.
The National Clean Air Programme, an initiative to put in place a process similar to Delhi's GRAP, envisions setting up 1,000 manual air-quality-monitoring stations (a 45% increase from the present number) and 268 automatic stations (three times the current 84).
It also, for the first time, plans to set up pollution-monitoring stations in rural areas.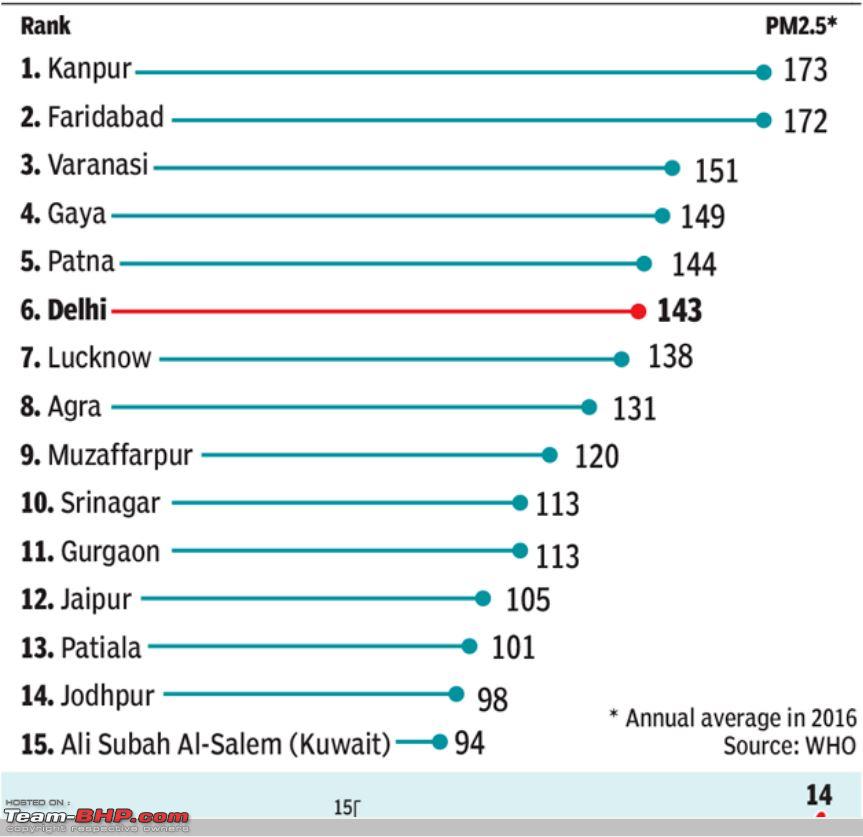 GS III: ENVIRONMENT – BIODIVERSITY
Tiger translocation may continue: NTCA
The National Tiger Conservation Authority (NTCA) has hinted at continuation of the first-ever inter-State tiger translocation project in Odisha's Satkosia Tiger Reserve despite huge setbacks.
There was uncertainty over the fate of the reintroduction programme in the Satkosia reserve after the tiger, translocated from Kanha Tiger Reserve in Madhya Pradesh marking the first such inter-State transfer, was found dead on 14 November 2018.
The post-mortem report indicated that the death was due to infected ante-mortem maggot-infested wound followed by multiple organ failure.
Initially, the project had run into trouble after the tigress, Sundari, brought from Bandhavgarh Tiger Reserve in M.P., was recaptured following couple of incidents of mauling.
Odisha had planned to bring three pairs of tiger from Madhya Pradesh to increase their population in Satkosia. One pair of big cats had reached Satkosia as part of the ambitious programme.
GS III: ENVIRONMENT – BIODIVERSITY
A forest filled with butterflies
As dawn breaks, Parambikulam Tiger Reserve in Kerala, one of India's protected forest areas, turns a garden with dream flowers floating all over.
A recent survey held in the reserve spotted 221 varieties of butterflies, 11 of which were endemic to the area.
With such a rich spread, the reserve could also hit the spotlight as a haven of butterflies.
Butterfly expert says the major species spotted include Small Palm Bob, Silverstreak Blue, Orange-tail Awl, and Red-disc Bushbrown. Among them, Orange-tail Awl gets active only during early morning and late in the evening.
The survey team also recorded migration patterns of the rare species — Dark Blue Tiger and Common Crow.
Budha Peacock or Budha Mayoori, was recently declared as State butterfly of Kerala.
GS III: ENVIRONMENT – BIODIVERSITY
Rare bird sighted in Kerala's Chinnar sanctuary
The sighting of a rare bird species in the Chinnar Wildlife Sanctuary in Kerala has sparked much interest among ornithologists, since its presence was noticed on the eastern side of the Western Ghats for the first time.
The Sri Lankan Frogmouth, Batrachostomus moniliger, which was sighted at the sanctuary is usually confined to its habitation in the western side of the Western Ghats forests.
Its preferred habitat is a dry and open area with some small trees or bushes.
Its main feature is that it lays only one egg a year after the mating season in April-May. The nest is made using moss or leaves of soft plants and the bark of the trees. The male bird destroys the nest and flies away with the new born bird.
Ornithologists say that the bird has a unique habitat in Sri Lanka and is also believed to be present in the Thattekad bird sanctuary. It is also found in Karnataka, Goa, and Maharashtra.
GS III: ENVIRONMENT – BIODIVERSITY
Experts divided on rehabilitation of tigress Avni's cubs
Maharashtra is faced with the question of how to rehabilitate the two year-old cubs of Avni, the alleged man-eating tigress of Pandharkwada, who was killed on November 2.
The Forest Department and wildlife experts stated that the only option is to keep them in captivity.
"Once they are captured, a committee of experts consisting of members from non-governmental organisations, government officers, scientists, local representatives and veterinary doctors will deliberate on their physical condition, their size, their development. Accordingly, a decision will be taken. Nothing can be predicted at this stage."
Explaining the process of a cub weaning off its mother, an expert said that a cub when it's about two years would wander away from its mother for a day, but then it will come back. Later, it might go for three to four days, and then a week. "It's a gradual process that a cub weans off its mother."
Avni's cubs are less than a year and also are believed to be on semi solid food. Therefore, chemical immobilisation, which is tranquillisation, will be difficult as they are dehydrated and starved. So priority has to be given to physical restraint."
GS II: POLITY – STATES
J&K all set for President's rule
Jammu and Kashmir Governor Satya Pal Malik said that the State was all set for President's rule in January 2018 as there were no plans to dissolve the Assembly yet.
Since J&K has a separate Constitution, Governor's rule is imposed under Section 92 for six months after an approval by the President.
In case the Assembly is not dissolved within six months, President's rule under Article 356 is extended to the State. Governor's rule expires in the State on January 19.
GS II: SOCIAL – RESERVATION
Quota for Marathas approved
The Maharashtra Cabinet cleared the decision to extend reservation to the Maratha community by creating a new category called Socially and Educationally Backward Class (SEBC) on the recommendations of the State Backward Class Commission.
Chief Minister Devendra Fadnavis announced the decision at a press conference held on the eve of the winter session of the State legislature.
The reservation quantum will be fixed by the Cabinet sub-committee assigned to chalk out the technical aspects of the law that will be presented in the next two weeks.
The three recommendations of the State Backward Class Commission are :
Marathas are socially and educationally backward class of citizens with miniscule representation in the government and semi-government services;
socially and educationally backward class can be extended benefits of reservation under Articles 15(4) and 16(4) of the Constitution and
in view of such extraordinary and exceptional condition, the State government is liable to take action.
Asked if the proposed reservation for Marathas will cross the 50% mark set by the Supreme Court, Mr. Fadnavis said the BC Commission had specifically mentioned that the condition of Marathas was extraordinary and exceptional.
"Even the Supreme Court has said this earlier. Also, even though the case of Tamil Nadu crossing 50% reservation is pending in the Supreme Court, it has not been struck down either. We are confident of extending reservation to Marathas," he said.
Asked about the demand of the Dhangars, Mr. Fadnavis said the State government had received a report from the TISS.
"The Dhangars are presently under the Vimukta Jati and Nomadic Tribes(VJNT) category with 3.5% reservation. Their demand is that they should be added in the Scheduled Tribe category, which comes under the Centre's purview. We will make the recommendation to the Centre," he added.
GS II: INTERNATIONAL – ASIA
Rohingya relocation plan pushed to 2019
Bangladesh's plans to tackle the Rohingya refugee crisis have been stalled until the new year with repatriation and relocation programmes only likely to be revisited following the year-end general election, a top Bangladeshi official said.
In late October 2018, Bangladesh and Myanmar agreed to begin to repatriate refugees, but the plan has been opposed by the refugees in Bangladesh and the UN refugee agency and aid groups, who fear for the safety of Rohingya in Myanmar.
The repatriation of the first batch of 2,200 refugees was to begin officially on November 15, but it stalled amid protests at the camps.
Myanmar has agreed to take the Rohingya back and said they would need to accept the National Verification Card, which it says would allow Rohingya to apply for citizenship.
The Rohingya reject the card, saying it brands them foreigners.
Construction work on alternative housing on Bhasan Char was "nearly complete".
It is expected some refugees would agree to move, given the island's "livelihood opportunities" such as fishing and farming. Aid agencies express caution as the island is prone to flooding.
GS III: ECONOMY – BANKING
In case of a split vote, Governor holds the aces
19 November 2018 meeting of the Reserve Bank of India's Central Board will be as important for the actions taken as for the fact that it's the first time the body has met since the 'RBI vs Finance Ministry' tussle broke out in the open.
The public exchange of words and criticism began with RBI Deputy Governor Viral Acharya firing the first salvo, saying the government was encroaching on the central bank's independence and autonomy.
One of the main issues with bodies like the RBI Board and the Monetary Policy Committee is whether decision making by committee is preferable to one man calling the shots.
The government prefers decisions by committee, as can also be seen by how it pushed to install a Monetary Policy Committee to replace the Governor as the sole arbiter of monetary policy decisions in 2016.
But someone in the government at the time of framing the RBI Act clearly seems to have also studied the research on voting systems and committees, and how they can be manipulated.
Section 13 of the RBI Act says: "The Governor, or if for any reason, he is unable to attend, the Deputy Governor authorized by the Governor under the proviso to subsection (3) of section 8 to vote for him, shall preside at meetings of the Central Board, and, in the event of an equality of votes, shall have a second or casting vote."
In other words, the Governor is the tie-breaker in all decisions of the Board.
In both the RBI Board and the MPC, the Governor, has been given the deciding vote in the case of a tie.
GS II: BILATERAL – INDIA-ASIA
India steps up agro-diplomacy with China
As the trade war with the United States continues to bite — with only a slim chance that the world's two biggest economies can go past a possible truce — China appears to be opening up to non-U.S. imports.
Smelling an unexpected opportunity to export more to the Middle Kingdom, India is quietly squeezing in the door. The focus so far has been on pushing agri-products into the Chinese market.
Sensing that China would look first at its food security by diversifying imports in view of the trade war, New Delhi has stepped up its agro-diplomacy with Beijing.
Though Indian soya bean exports are apparently a priority, especially after the China imposed a 25% levy on U.S. imports, success in the huge Chinese soya bean market is yet to materialise, though some progress may have registered during talks.
Assam tea, in particular, has good prospects in China as it blends well with milk-based tea drinks.
India's efforts to export sugar to China, which began in earnest in June 2018, also appear to have paid dividends.
Earlier in November 2018, a Commerce Ministry statement said the Indian Sugar Mills Association had signed its first sugar export contract of 50,000 tonnes with COFCO.
China has also opened up imports of non-Basmati rice from India in June 2018 on the sidelines of the Qingdao summit of the Shanghai Cooperation Organisation (SCO).
Officials say China is a lucrative $1.5-$2 billion market for Indian rice.
Despite signs of incremental progress, India's $63-billion trade imbalance with China is alarming.
Pharmaceuticals, information technology services and tourism, in which India has a significant global footprint, had a "minuscule presence" in China.
Earlier this year, India had raised the red flag about its adverse trade balance during China's trade policy review at the WTO, specifically citing hindrances that Indian exporters of rice, meat, pharmaceuticals and IT products were encountering to access the Chinese market.
GS III: ECONOMY – INDICATORS
Inflation trends in India
GS III: ECONOMY – BANKING
Of credit rating agencies and credibility
The IL&FS saga has brought the spotlight back on credit ratings agencies for all wrong reasons.
The last time such a situation arose was in late 2015, when auto ancillary company Amtek Auto defaulted on the repayment of its bonds.
The aftermath of the Amtek episode witnessed a series of measures from SEBI aimed at strengthening the ratings process and enhancing the standards of credit ratings agencies.
While this has helped in standardising the processes across the agencies and plugging some obvious loopholes like suspension of ratings (to avoid a downgrade) and lack of timely updates, the IL&FS episode reminds us that there are issues that still need to be addressed before reliance on credit ratings can increase further.
Among other things, there are two elements that warrant a close examination, given their susceptibility to impact the quality of a rating.
These are (a) the extent of independence of the ratings committee and (b) quality of the analysis.
Over the years, the membership of the ratings committee has shifted from external experts to employees of the ratings agency. While there is no evidence to suggest that this has resulted in dilution of rating standards, it is nonetheless pertinent to note that the 'independence' of the members of the rating committee could always come under question.
After all, as they say, Caesar's wife should be above suspicion.
The sheer increase in the number of ratings issued after the commencement of Bank Loan Ratings in 2007 has put significant work pressure on the ratings agencies.
Given the large number of ratings issued, which should be in hundreds at any given ratings committee meeting (one ratings agency has issued more than 120 rating releases on October 31), there has to be a mechanism to ensure that the large systemically important issues are addressed through a separate mechanism.
Therefore, it may be useful to have an element of 'independence' in the ratings committee — at least in cases that involve systemically important entities.
The second element of the 'quality of analysis' is a more subjective and difficult issue to handle.
It appears that the ratings agencies are cautious when credit quality is improving and probably do not want to be ahead of the curve when things are getting better, but the lag continues when there is trouble ahead.
Credit ratings is a business where the better you perform professionally, it is more likely that your client (read the entity that is rated) may not be too happy!
It is therefore essential to incentivise rigorous analysis so that the pressure of improved financial performance does not force them to cut corners.
This may be done by standardising the fee structure at least in the case of bond ratings.
GS III: S&T – ENERGY
Aluminium and water are fuel for this electric vehicle
At Indian Institute of Science (IISc) in Bengaluru ,Akshay Singhal, the 25-year-old co-founder and CEO of nanotechnology start-up Log 9 Materials, is conducting trials for his car to run on water.
This is made possible by the metal-air battery, developed by Log 9, fitted in the vehicle.
Log 9, an IIT Roorkee spin-off, says it is using the wonder material 'graphene' to make the metal-air batteries commercially viable and affordable for e-vehicles and stationary applications like power backup products.
Traditional lithium-ion batteries stored energy rather than generating it. For instance, an e-vehicle has a mileage range of 100 km to 150 km, after which it has to be charged. This on an average takes about five hours.
Log 9's secret sauce is its experience and expertise in 'graphene' which is one million times thinner than paper and forms graphite or pencil lead when stacked together.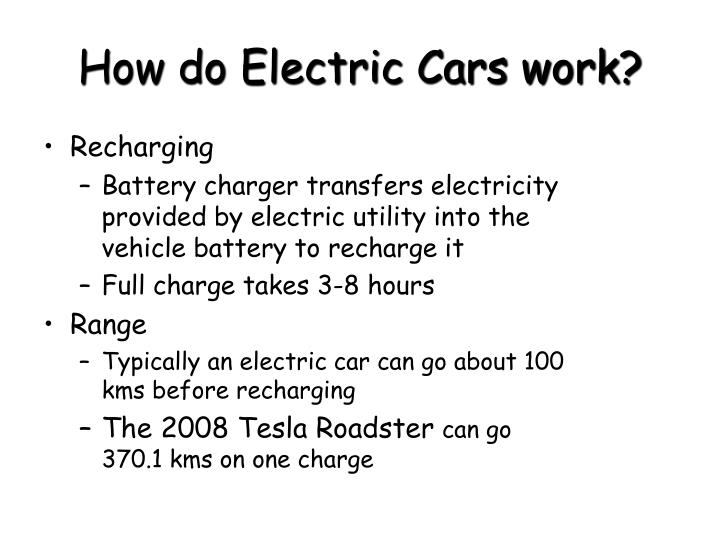 GS III: ECONOMY – GST
GST, a game-changer reform for logistics sector
It has been 15 months since the rollout of what is considered one of India's biggest tax reforms — the Goods and Services Tax (GST).
But, we are already witnessing a major positive transition in the logistics sector.
Outsourcing and the value addition in the logistics sector is set to take off post GST.
GST has replaced at least 7 indirect tax heads and has eliminated the need for warehouse hubs across States.
Further, GST has eliminated check posts across the nation and thereby waiting time, leading to at least 12-15% reduction in the turnaround time of trucks.
Better utilisation of assets like vehicles and warehouses will lead to efficiency and increased productivity thus lowering overall cost. This would considerably benefit the supply chain directly and India's growth indirectly.
Digitisation, asset utilisation and visibility enhancement are facilitating better value-added outsourcing to logistics firms.
Logistics costs have been one of the biggest stumbling blocks for Indian manufacturers eyeing exports. At about 13-14% of GDP, India's logistics cost is high, and compares with about 8% in advanced nations that have efficient systems. This despite the percentage of outsourcing being higher in developed markets.
The Centre has made clear its intention to bring down this cost to less than 10%, which would make Indian manufacturers globally relevant.
The much-awaited 'infrastructure' status to the sector was conferred in November 2017, which is helping the sector avail cheaper finance (2% lower) for its warehousing and cold storage needs.
India has moved from the 54th position in 2014 to 44th in 2018 in the World Bank's Logistics Performance Index.
GS III: S&T – SPACE
New space industry emerges: servicing satellites in orbit
Imagine an airport where thousands of planes, empty of fuel, are left abandoned on the tarmac. That is what has been happening for decades with satellites that circle the earth.
When satellites run out of fuel, they can no longer maintain their precise orbit, rendering them useless even if their hardware is still intact.
In recent years, new aerospace companies have been founded to try and extend the lifespan of satellites, on the hunch that many clients would find this more profitable than relaunching new ones.
The company, Space Infrastructure and Civil Space at SSL, in 2021, will launch a vehicle that is capable of servicing two to three dozen satellites in a distant geostationary orbit, some 36,000 km from the earth.
This unmanned spacecraft will be able to latch onto a satellite to inspect it, refuel it, and possibly even repair it or change components, and put it back in the correct orbit.
On-orbit servicing could also help cut down on the perplexing problem of mounting space debris.
Of the 23,000 space objects counted by the U.S. military, just 1,900 are active satellites.
The rest includes nearly 3,000 inactive satellites, 2,000 pieces of rockets and thousands of fragments produced by two key events: the deliberate missile explosion of a Chinese satellite in 2007, and the 2009 collision of an Iridium satellite with an ageing Russian one.
Since 2008, France has required satellite operators to take steps to "deorbit" their spacecrafts by programming them to re-enter the earth's atmosphere in 25 years so that they burn up, according to the French National Center for Space Studies (CNES).
A small Japanese company founded in 2013, Astroscale, is developing a system to approach and capture space debris and broken satellites.