When:
November 22, 2018 @ 11:30 am
2018-11-22T11:30:00+05:30
2018-11-22T11:45:00+05:30
NEWS
22 NOVEMBER 2018
| | | |
| --- | --- | --- |
| Sr. No. | Topic | News |
| 1. | GS II: POLITY- STATES | Amid contrasting claims, J&K Governor dissolves Assembly |
| 2. | GS III: SECURITY | 1 held for grenade attack on Amritsar prayer meet |
| 3. | GS I: CULTURE | U.S. citizen killed by Andaman tribals |
| 4. | GS III: DISASTER MANAGEMENT | Birds flee devastated Pt. Calimere |
| 5. | GS II: POLITY- INTER-STATE-WATERS | Odisha CM urges PM to halt Polavaram project construction |
| 6. | GS III: ENVIRONMENT – BIODIVERSITY | 'First photo' of Ortolan Bunting in India is out |
| 7. | GS III: DEFENCE | Navy makes formal request for multi-role U.S. copters |
| 8. | GS II: GOVERNANCE – NGOs | No bias in probe into FCRA cases, Centre tells HC |
| 9. | GS II: GOVERNANCE – POLICY | e-registration must for jobs in 18 countries |
| 10. | GS II: INTERNATIONAL – EUROPE | Brexit route unclear |
| 11. | GS II: MULTILATERAL ORGANISATION | U.S.-China discord dominates APEC summit in Papua New Guinea |
| 12. | GS II: SOCIAL – HEALTH | U.S. court ruling a boost for Dr. Reddy's |
| 13. | GS III: ECONOMY – STOCKS | FPIs, DIIs opt for contra bets in Q2 |
| 14. | GS III: ECONOMY- BANKING | 50% ATMs will be shut by 2019: industry body |
| 15. | GS II: BILATERAL – INDIA-EUROPE | EC flags India norms on data localization |
| 16. | GS III: ECONOMY- TAXATION | Rs. 29,088-cr. indirect tax evasion detected |
| 17. | GS I: CULTURE | Young Kashmiri plays the rabab back into the limelight |
| 18. | GS III: ENVIRONMENT – CLIMATE CHANGE | A virtual climate summit to cut carbon footprint |
| 19. | GS III: ENVIRONMENT – POLLUTION | 6 kg of plastic found in dead whale's stomach |
| 20. | GS III: S&T – SPACE | NASA to probe workplace culture at SpaceX, Boeing |
GS II: POLITY- STATES
Amid contrasting claims, J&K Governor dissolves Assembly
Jammu and Kashmir Governor Satya Pal Malik dissolved the State Assembly, as the Peoples Democratic Party (PDP) and the Peoples Conference (PC) separately staked claim to form a government after a day-long political drama.
"Governor Malik has passed an order in exercise of the powers conferred upon him by clause (b) of subsection (2) of Section 53 of the Constitution of Jammu and Kashmir to dissolve the Legislative Assembly," read a Raj Bhavan communique.
Earlier, two parties, the PDP and the PC, after daylong political wrangling, wrote to the Raj Bhavan on email and WhatsApp to stake claim to form the government, as they were unable to reach the Governor over fax.
The Assembly has 87 members and any party would require 44 MLAs' support to form a government.
Former Chief Minister and PDP president Mehbooba Mufti, in the letter, claimed that she had the support of 15 MLAs from the National Conference and 12 MLAs of the Congress, in addition to her 29 MLAs, putting the total number at 56.
On the other hand, PC chief Sajad Lone, who has two MLAs, claimed the support of 25 MLAs of the BJP and of 18 more MLAs.
Malik is learnt to have conveyed to the Centre that the claims of the two groups were not convincing enough and could have led to instability.
The Governor, while issuing the order to dissolve the Assembly, pointed to the impossibility of a stable government being formed by political parties with opposing political ideologies.
The experience of the past few years showed that with the fractured mandate, it was not possible to form a stable government.
He said there were also reports of extensive horse trading and possible exchange of money, in order to secure the support of legislators belonging to widely diverging political ideologies just to form a government.
"Such activities are not healthy for democracy and vitiate the political process," the Governor added.
A senior Home Ministry official said the Centre planned to hold a fresh election in the State post the panchayat polls, which will end in December 2018.
GS III: SECURITY
1 held for grenade attack on Amritsar prayer meet
The Punjab police said they have arrested one of the two perpetrators of the grenade attack on Nirankari Satsang Bhawan in Amritsar.
Three persons were killed in the incident.
Punjab Chief Minister Amarinder Singh said the suspect, Bikramjit Singh, 26, a resident of Dhariwal village in Rajasansi, was arrested.
"Bikramjit, an operative of the Khalistan Liberation Force (KLF), has given information indicating that the grenade was provided to the assailants by one Happy in Pakistan.
"Happy is suspected to be the KLF chief who had earlier masterminded the conspiracy to carry out targeted killings of RSS and Shiv Sena leaders and also a Christian pastor in Ludhiana and Jalandhar in 2016-2017 in active collaboration with the Pakistani establishment and the ISI," the Chief Minister said.
Singh said the latest attack was an attempt by Pakistan's ISI to disturb peace in the State.
GS I: CULTURE
U.S. citizen killed by Andaman tribals
An American national, John Allen Chau, 27, was killed by members of a protected and reclusive Sentinelese tribe in the Andamans, possibly with arrows, when he tried to enter the North Sentinel Island, the police said.
He had enlisted the help of local electronics engineer Alexander and a water sports service provider and hired five fishermen to evade the patrolling teams of the police, the Coast Guard and the Navy to reach the island.
For this, the fishermen were paid Rs. 25,000 by Mr. Chau.
Access to North Sentinel Island and its buffer zone is strictly restricted under the Protection of Aboriginal Tribe (Regulation), 1956 and Regulations under Indian Forest Act, 1927.
All the seven people who helped Mr. Chau were, therefore, booked and arrested in a case for violating the provisions of the PAT Regulations.
A case of murder has also been registered against anonymous persons.
Survival International, a global movement for tribal peoples' rights has expressed concern over the incident.
Survival International's director Stephen Corry criticised the Indian government for excluding the North Sentinel Island and 28 others in the Union Territory from the Restricted Area Permit (RAP)
Instead it should have enforced the curb, both for the safety of the tribe and outsiders.
Sentinelese: an endangered tribe
The Sentinelese, a negrito tribe who live on the North Sentinel Island of the Andamans, have not faced incursions and remain hostile to outsiders.
The inhabitants are connected to the Jarawa on the basis of physical, as well as linguistic similarities, researchers say.
Based on carbon dating of kitchen middens by the Anthropological Survey of India, Sentinelese presence was confirmed in the islands to 2,000 years ago.
Genome studies indicate that the Andaman tribes could have been on the islands even 30,000 years ago.
How are they protected?
The Govt. of India issued the Andaman and Nicobar Islands (Protection of Aboriginal Tribes) Regulation, 1956 to declare the traditional areas occupied by the tribes as reserves, and prohibited entry of all persons except those with authorisation.
Photographing or filming the tribe members is also an offence.
The rules were amended later to enhance penalties.
But restricted area permits were relaxed for some islands recently.
Have they made contact?
The Sentinelese have been fiercely hostile to outside contact. But in 1991 they accepted some coconuts from a team of Indian anthropologists and administrators.
Some researchers argue that the Sentinelese have been mostly left alone even from colonial times, unlike other tribes such as the Onges, Jarawas and Great Andamanese, because the land they occupy has little commercial attraction.
How many are there?
From 1901 to 1921 they were estimated to be 117 people.
In 1931, the number dropped to 50, a figure used for the 1961 Census too.
In 1991 their head count was put at 23.
Census 2001 counted 39 inhabitants

GS III: DISASTER MANAGEMENT
Birds flee devastated Pt. Calimere
Point Calimere, the renowned wildlife and bird sanctuary on the seashore in Nagapattinam district of Tamil Nadu, resembles a forest in Vietnam laid waste by Agent Orange.
In the devastation caused by Cyclone Gaja, hundreds of birds that once made the sanctuary their home have died, trees have been uprooted or their branches broken or defoliated.
Carcasses of birds are found in some places.
10 blackbuck and one spotted deer also died in the sanctuary after sea water entered it. It was closed as there is waist-deep water.
The Point Calimere sanctuary, covering 1728.81 hectares, is home to 564 flowering plants, 198 medicinal plants, 14 types of mammals, 18 reptiles and nine amphibians.
GS II: POLITY- INTER-STATE-WATERS
Odisha CM urges PM to halt Polavaram project construction
Odisha Chief Minister Naveen Patnaik has urged Prime Minister Narendra Modi to cancel an order given the Ministry of Environment, Forest and Climate Change for Polavaram project in July 2018 and stop construction of the project until all the pending issues are resolved.
"I am constrained to write this letter to draw your personal attention and intervention on the magnitude of the consequences that the people of Odisha will have to face viz. the submergence of tribal villages resulting in mass displacement of tribals, the flooding of fertile agricultural lands and submergence of large forest area, all of which can be avoided if only an opportunity is given for a final resolution of the disputes pending before the Supreme Court," Mr. Patnaik said in his letter.
The Chief Minister has suggested that the Polavaram project in Andhra Pradesh can be reformulated as per Godavari Water Dispute Tribunal, without causing large-scale submergence in the States of Odisha, Telangana and Chhattisgarh.
Mentioning that public hearing in Odisha has not been carried out till date, Mr. Patnaik said that a detailed study of design, flood and the studies related to backwater extent during floods will allow to make an assessment about the exact submergence in Odisha.
In his letter, Mr. Patnaik also mentioned that he has written three letters to the Prime Minister on the issue in the past — September 16, 2015, November 28, 2017, and July 12, 2018.

 
GS III: ENVIRONMENT – BIODIVERSITY
'First photo' of Ortolan Bunting in India is out
In a rare sighting that has been photographed, birder K. Vivek Nayak from Mangaluru captured through his lens the 'Ortolan Bunting', which breeds from Mongolia to Europe and migrates to Africa via the Middle East.
Some birders commented that it is the first photographic record of an Ortolan bunting in India.
The International Union for Conservation of Nature's (IUCN) red list of threatened species has placed Ortolan bunting in the "Least Concern" category.
GS III: DEFENCE
Navy makes formal request for multi-role U.S. copters
India made a formal request to the U.S. for the purchase of 24 MH-60R Multi-Role Helicopters (MRH) for the Navy under the Foreign Military Sales (FMS) route in a deal estimated at $2bn.
This is among a series of defence procurements and inductions from the U.S. and Russia in the last two months.
The Navy is presently facing a critical shortage of helicopters and several frontline warships are plying with empty helicopter decks.
These helicopters are being procured as replacement for 15 Sea King ASW helicopters de-inducted from service in 1991 and one Sea King 42B MRH lost in accident.
The current MRHs in service, Sea King 42Bs, were inducted in the 1980s.
As the deal is through the FMS route, the process is expected to be completed in a short time-frame.
All the helicopters would be delivered in a phased manner from 2020-24.
GS II: GOVERNANCE – NGOs
No bias in probe into FCRA cases, Centre tells HC
The Ministry of Home Affairs has told the Delhi High Court that the government is probing without any bias all allegations of violation of the foreign contribution regulation law, including a complaint of alleged contravention of FCRA against Union Transport Minister Nitin Gadkari.
The Ministry's affidavit filed before a Bench of Chief Justice Rajendra Menon and Justice V.K. Rao came on a public interest litigation petition seeking setting up of a body or tribunal independent of political executive for enforcement of the Foreign Contribution Regulation Act (FCRA), 201
It said the setting up a body or tribunal for enforcement of FCRA would require an amendment of the statute, which was in the domain of the legislature and not the judiciary.
The Ministry said that so far it had cancelled the FCRA registration of 18,867 NGOs for violating provisions of the Act.
Advocate Prashant Bhushan, who is representing the petitioning NGO, argued that the executive is tasked with effective enforcement even against the political parties, politicians, quasi-political institutions with strong political affinity and NGOs.
"However, legislators being the political master of the executive and with capability to influence the executive, enforcement against them and quasi-political institutions may not be effective in view of the conflict of interest," Bhushan said, adding that there was need for constituting an independent quasi-judicial tribunal to oversee FCRA enforcement.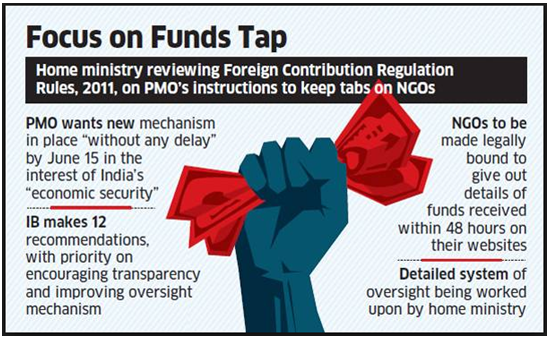 GS II: GOVERNANCE – POLICY
e-registration must for jobs in 18 countries
Passport holders with "non-Emigration Check Required (non-ECR)" status will soon have to get themselves registered with the Ministry of External Affairs before taking up jobs abroad.
The rule, which takes effect on January 1, is said to be aimed at the welfare of Indians going abroad.
It applies to jobs in 18 countries, including the six Gulf Cooperation Council nations, which have the largest number of expats.
The non-ECR category of passengers include Indians paying income tax and those with educational qualification above matriculation.
As of now only ECR category passport holders were required to get emigration clearance from the office of the Protector of Emigrants to seek employment abroad.
All those seeking employment will have to register online via the website www.emigrate.gov.in.
Those failing to register at least 24 hours prior to actual departure will be off-loaded at the airports.
For all other visa categories, there is no change in existing procedures.
Officials say the objective of the directive is to protect workers with higher educational qualification from not getting into blue collar jobs.
Previously only ECR stamped passport holders had to go through the mandatory e-migrate registration since 2015.
GS II: INTERNATIONAL – EUROPE
Brexit route unclear
GS II: MULTILATERAL ORGANISATION
U.S.-China discord dominates APEC summit in Papua New Guinea
The United States and China swapped barbs over trade, investment and regional security at an Asia Pacific Economic Co-operation (APEC) summit at Port Moresby, Papua New Guinea on 17 November 2018.
Speaking in the Papua New Guinean capital, S. Vice President Mike Pence said there would be no end to American tariffs until China changed its ways, after its president, Xi Jinping, warned that the shadow of protectionism and unilateralism was hanging over global growth.
Pence took direct aim at Xi's flagship Belt and Road programme, which China has been promoting to Pacific nations at APEC, saying countries should not accept debt that compromised their sovereignty.
There have been concerns that small countries that sign up for infrastructure projects will be left with debt burdens they cannot service, something Mr. Pence highlighted. "Do not accept foreign debt that could compromise your sovereignty. Protect your interest. Preserve your independence. And just like America, always put your country first," he said.
Sri Lanka formally handed over commercial activities in its main southern port of Hambantota to a Chinese company in December 2017 as part of a plan to convert $6 billion of loans that Sri Lanka owed China into equity.
Soon after Pence spoke, Australia said it was joining the United States and Japan in a partnership that would help countries in the region develop infrastructure priorities, a possible alternative to China's Belt and Road.
In a meeting that could irritate Beijing, Pence had talks with Taiwan's envoy to APEC, Morris Chang.
Beijing considers Taiwan a wayward province of "one China", ineligible for state-to-state relations, and has never renounced the use of force to bring the island under its control.
Despite Taiwan's lack of diplomatic recognition by the majority of countries, APEC allows it to participate as an economic, rather than political, entity.
Pence later told reporters travelling with him he would "carry back" a Taiwan proposal for a free trade agreement.
S. President Donald Trump did not attend the APEC meeting, nor did his Russian counterpart, Vladimir Putin.
GS II: SOCIAL – HEALTH
U.S. court ruling a boost for Dr. Reddy's
Hyderabad-headquartered Dr. Reddy's Laboratories' shares gained nearly 6% in the wake of a U.S. court decision permitting it to sell a generic version of British drugmaker Indivior's opioid dependence treatment drug Suboxone.
The decision of the United States Court of Appeals for the Federal Circuit (CAFC) vacates the District Court's preliminary injunction that prohibited Dr. Reddy's from selling the generic version of Suboxone (buprenorphine and naloxone) sublingual film.
The U.S. Food and Drug Administration (USFDA), had in June 2018, approved Dr. Reddy's Buprenorphine and Naloxone Sublingual Film, in four strengths, for sale in the U.S. market.
The product was launched immediately after approval, but sales and commercialisation activities were halted as a result of a court-imposed temporary restraining order (TRO) against Dr. Reddy's.
The TRO did not include a prohibition on commercial manufacturing of the product, the company said.
GS III: ECONOMY – STOCKS
FPIs, DIIs opt for contra bets in Q2
The second quarter of the current financial year saw various instances of domestic and foreign portfolio investors (FPIs) taking contrarian bets on sectors such as banking, automobiles, gas distribution and pharmaceutical, among others.
While FPIs reduced their bet on large-cap private banks such as Yes Bank, ICICI Bank, Axis Bank and HDFC Bank, domestic institutional investors (DIIs) increased exposure in majors such as ICICI Bank, Axis Bank and State Bank of India, according to a report by Edelweiss Securities.
The three-month period between July and September saw FPIs selling Indian shares worth $1 billion even as domestic equity schemes registered robust flows.
GS III: ECONOMY- BANKING
50% ATMs will be shut by 2019: industry body
About 1.13 lakh of the 2.38 lakh automated teller machines (ATMs) in the country will have to shut down by 2019 as operations will not remain viable, the Confederation of ATM Industry (CATMi), the apex body of the domestic ATM industry said.
The figure includes about one lakh off-site ATMs and a little over 15,000 white label ATMs.
"A large number of ATMs in non-urban locations may be shut down due to unviability of operations," CATMi said.
Guidelines for upgrade
The industry body said the forced closure would be on account of unviability of operations brought about by recent regulatory guidelines for ATMs hardware and software upgrades, recent mandates on cash management standards, and the 'Cassette Swap' method of loading cash.
If a large number of ATMs had to stop operations, then the financial inclusion programme would be severely impacted as millions of beneficiaries under the government's Pradhan Mantri Jan Dhan Yojana scheme, who withdrew subsidies through ATMs, may find their neighbourhood ATM shut, CATMi said.
CATMi said that its members were already reeling under the financial impact caused by huge losses during and post-demonetisation as cash supply was impacted and remained inconsistent for months.
Unless banks stepped in to bear the additional cost of compliance, ATMs would have to shut down, it added
GS II: BILATERAL – INDIA-EUROPE
EC flags India norms on data localisation
Flagging issues such as data localisation "restrictions" and elevated import duties, the European Commission said it would work towards comprehensive and balanced agreements with India to boost economic ties.
In April 2018, the RBI had given 6 months to global payment firms to store transaction data of Indian customers within India.
Greater market access for EU firms will require removing obstacles and preventing the emergence of new tariff or non-tariff barriers, said the joint communication adopted by the EC and the high representative of the Union for Foreign Affairs and Security Policy in Brussels.
GS III: ECONOMY- TAXATION
Rs. 29,088-cr. indirect tax evasion detected
The investigation arm of the Finance Ministry has detected tax evasion worth Rs. 29,088 crore in 1,835 cases in the April-October period of the current financial year, a senior official said.
Of this, the Directorate General of GST Intelligence (DGGI), which is enforcement agency for checking indirect tax evasion, has detected evasion of goods and services tax (GST) worth Rs. 4,562 crore in 571 cases.
However, the bulk of the evasion was detected in case of service tax.
The total number of cases where service tax was evaded stood at 1,145 involving Rs. 22,973 crore.
In case of central excise duty, the DGGI detected 119 cases, where tax evaded was worth Rs. 1,553 crore.
GS I: CULTURE
Young Kashmiri plays the rabab back into the limelight
A 19-year-old boy, Sufyan Malik, enabled by social media platforms, is infusing new life into what is considered the soul of Kashmir's folk music — the rabab, a long-necked lute.
Sufyan Malik's 45-second video, shot on a mobile phone against the backdrop of the heavy snowfall witnessed on November 3, has stormed the Internet, with over four lakh views and counting.
The number of rabab makers is fast dwindling in Kashmir. In north Kashmir, only two families continue with the trade of crafting the rabab, from the dozens of just a few decades ago.
Seen in many variants across central Asia, the rabab arrived in Kashmir from Afghanistan many centuries ago.
"Compared to the seven strings of the Afghan rabab, the Kashmiri version has 22 strings, with two strings crafted out of goat gut through an elaborate process. It's these two strings that create its mesmerising echo," Mr. Malik said.
The word 'rabab' comes from rooh (soul) and bab (expression
GS III: ENVIRONMENT – CLIMATE CHANGE
A virtual climate summit to cut carbon footprint
World leaders will participate in an innovative climate change summit on 22 November 2018 that will take place entirely online so it is carbon neutral.
The eco-friendly event stands in stark contrast to many other international political summits, which involve thousands of delegates jetting across the world to a venue where they stay in air-conditioned comfort.
The Virtual Climate Summit is the brainchild of Marshall Islands President Hilda Heine, whose low-lying Pacific island nation will drown beneath rising seas if global warming continues unabated.
Heine said the event — with participants including French President Emmanuel Macron, UN Secretary-General Antonio Guterres and Canadian Prime Minister Justin Trudeau — will be the first global political meeting to be held online.
It will consist of a rolling, 24-hour livestream that will begin in the Marshalls' capital Majuro, then include addresses from leaders and panel discussions before delivering a declaration.
The virtual summit's main aim is to encourage the international community to keep global warming to 1.5 degrees Celsius above pre-industrial levels.
A UN report warned last month that threshold could be reached as early as 2030 unless there was unprecedented global action to rein in emissions.
The latest round of UN climate talks, COP24, will open in the southern Polish city of Katowice on December 2 with the aim of reinvigorating the Paris agreement.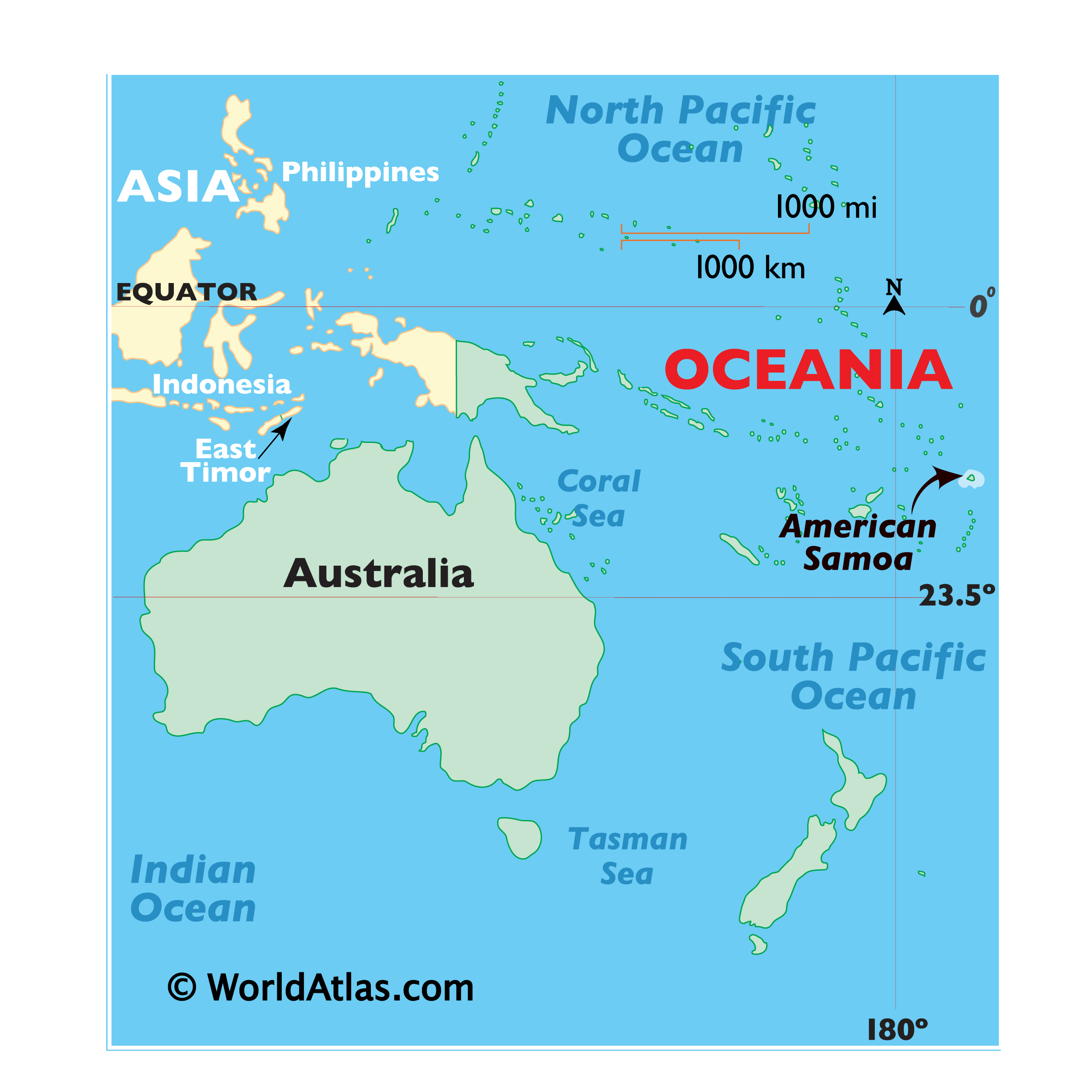 GS III: ENVIRONMENT – POLLUTION
6 kg of plastic found in dead whale's stomach
A sperm whale has been found dead in Indonesia with 115 plastic cups and 25 plastic bags in its stomach, raising concern among environmentalists and throwing the spotlight on the country's rubbish problem.
The items were part of nearly 6 kg of plastic waste discovered in the 31-foot carcass when it washed ashore in Wakatobi National Park, in Southeast Sulawesi province, Indonesia.
Other debris included flip flops and ripped tarpaulins, four plastic bottles and 3.26 kg of raffia rope.
Indonesia is the world's second biggest contributor to marine debris after China.
GS III: S&T – SPACE
NASA to probe workplace culture at SpaceX, Boeing
The U.S. space agency has ordered a sweeping safety review of operations and workplace culture, including drug-free policies, at Boeing and SpaceX, two companies working to send astronauts to space, U.S. media said.
The review was "prompted by the recent behaviour of SpaceX's founder Elon Musk, after he took a hit of marijuana and sipped whiskey on a podcast streamed on the Internet," said the Washington Post, which first reported on the story.
NASA focuses "on safe and successful commercial crew missions" to the International Space Station.
In the coming months, prior to the crew test flights of Crew Dragon and Starliner, NASA will be conducting a cultural assessment study in coordination with our partners to ensure the companies are meeting NASA's requirements for workplace safety, including the adherence to a drug-free environment.