When:
December 4, 2018 @ 11:30 am
2018-12-04T11:30:00+05:30
2018-12-04T11:45:00+05:30
NEWS
4 DECEMBER 2018
| | | |
| --- | --- | --- |
| Sr. No. | Topic | News |
| 1. | GS II: INTERNATIONAL – ASIA | Court restrains Rajapaksa from functioning as PM |
| 2. | GS II: SOCIAL –UNREST | Inspector, youth killed as mob attacks U.P. outpost |
| 3. | GS II: SOCIAL –UNREST | Gujarat encounters: SC takes up plea for SIT probe |
| 4. | GS II: INTERNATIONAL – ASIA | Qatar to quit OPEC next month |
| 5. | GS III: DEFENCE | Sailing prowess of world navies on show |
| 6. | GS III: S&T- SPACE | 5.8-tonne GSAT-11 ready for launch |
| 7. | GS III: DEFENCE | Services agree on Permanent Chair |
| 8. | GS II: INTERNATIONAL – ASIA | Trump writes to Imran, seeks help in Afghan talks |
| 9. | GS II: INTERNATIONAL – ASIA | UN evacuates wounded Houthis |
| 10. | GS III: ECONOMY – SECTOR | HUL gets a health shot with Horlicks, Boost |
| 11. | GS II: INTERNATIONAL ORGANISATIONS | Jaitley pitches for easing trade barriers |
| 12. | GS III: ECONOMY – INDICATORS | 'CSO sourced data must be respected' |
| 13. | GS III: ECONOMY – GST | E-com firms need not collect tax from unregistered vendors |
| 14. | GS III: ECONOMY – INDICATORS | Manufacturing PMI hits 11-month high in Nov. |
| 15. | GS III: S&T – SPACE | NASA spacecraft arrives at ancient asteroid |
| 16. | GS III: S&T – SPACE | First manned Soyuz mission to ISS since October failure |
 GS II: INTERNATIONAL – ASIA
Court restrains Rajapaksa from functioning as PM
Sri Lanka's Court of Appeal temporarily restrained controversially installed Prime Minister Mahinda Rajapaksa and his Cabinet of Ministers from functioning in their respective offices.
The interim order follows a quo warranto petition filed by 122 MPs on November 23, challenging Mr. Rajapaksa's continuance in office after he lost two trust votes in Parliament on November 14 and 16.
The appeal court has asked the former President and his Ministers to explain, on whose authority they continued in office despite the legislature voting them out twice.
Over the last month, Mr. Rajapaksa and his team of 'Ministers' have taken key decisions on commodity pricing and have signed foreign deals.
' Rajapaksa and President Maithripala Sirisena, who appointed him in place of incumbent Prime Minister Ranil Wickremesinghe in a widely criticised move, are yet to recognise the outcome of the votes in Parliament, citing "breach of procedure."
GS II: SOCIAL -UNREST
Inspector, youth killed as mob attacks U.P. outpost
A police inspector and a youth were killed when a mob of around 400 persons clashed with the police following the alleged discovery of cow carcasses in a village in Bulandshahr district of western Uttar Pradesh.
Around half-a-dozen policemen, including a DSP, and several civilians were injured in the clashes, which saw firing from both sides and stones being pelted on the police outpost at Chingravati in Syana.
Inspector Subodh Kumar Singh, who was killed in the attack, was in-charge of the outpost.
Inspector Singh was the investigating officer (IO) of the Dadri lynching case, resulting in the death of Mohammad Akhlaq, from September 28, 2015 to November 9, 2015.
While the police initially maintained the officer died due to bleeding following a head injury suffered in stone-pelting, ADG (Law and Order) Anand Kumar confirmed later that Mr. Singh died of a gunshot wound in addition to the injuries he sustained from hard and blunt objects.
In the clashes, a local youth, Sumit Singh, suffered gunshot wounds and died later at a hospital in Meerut.
The police are investigating whether he was killed in police firing or in firing from the villagers.
It is alleged that local right-wing groups and BJP members instigated the locals to gather at the police outpost.
GS II: SOCIAL -UNREST
Gujarat encounters: SC takes up plea for SIT probe
Chief Justice of India Ranjan Gogoi expressed his resolve to decide petitions filed by journalist B.G. Verghese and lyricist Javed Akhtar for an independent and fair investigation into 22 "fake" police encounters that occurred in Gujarat between 2003 and 2006 under the chief ministership of Narendra Modi.
"We have to get to this… when do we do it?" Chief Justice Gogoi, heading a three-judge Bench, asked the lawyers present in the case.
The case has till now been repeatedly adjourned; petitioner Verghese passed away in 2014.
Gujarat counsel and Solicitor General Tushar Mehta objected when the petitioners' side, represented by advocates Prashant Bhushan and Nitya Ramakrishnan, sought a copy of the report filed by a Supreme Court-appointed committee, led by former Supreme Court judge, H.S. Bedi, into the encounter deaths.
In 2012, Justice Bedi had replaced Justice M.B. Shah as the court-appointed committee's chairperson.
In his petition filed in 2007 in the Supreme Court, Verghese had raised suspicions about the encounter deaths between 2003 and 2006. He produced on record before the court the very list that the Gujarat government had furnished to the State Assembly on the details of the encounters.
Akhtar had highlighted a case involving the killing of one Sameer Khan and alleged that in all these cases, the police version was that the victims were terrorists from Jaish-e-Mohammed on a mission to assassinate Mr. Modi.
GS II: INTERNATIONAL – ASIA
Qatar to quit OPEC next month
Qatar will leave the Organization of the Petroleum Exporting Countries (OPEC) in January 2019 in order to focus on gas production, the Gulf state's new Energy Minister Saad al-Kaabi announced.
It has been a member of OPEC since 1961, and the decision to pull out after all these decades comes at a turbulent time in Gulf politics, with Doha under a boycott by former neighbouring allies, including Saudi Arabia, for 18 months.
Saudi Arabia and allies have also imposed a blockade on Qatar.Some analysts saw Qatar's withdrawal as a "political decision to oppose Saudi Arabia", which alongside the U.S. and Russia is the biggest producer in OPEC.
In September 2018, Qatar announced its plans to boost gas production to 110 million tonnes a year by 2024.
Its oil production is around 6,00,000 barrels a day, making it the world's 17th largest producer of crude, according to WorldData.info.
It also only holds around 2% of the world's global oil reserves, according to the CIA World Factbook.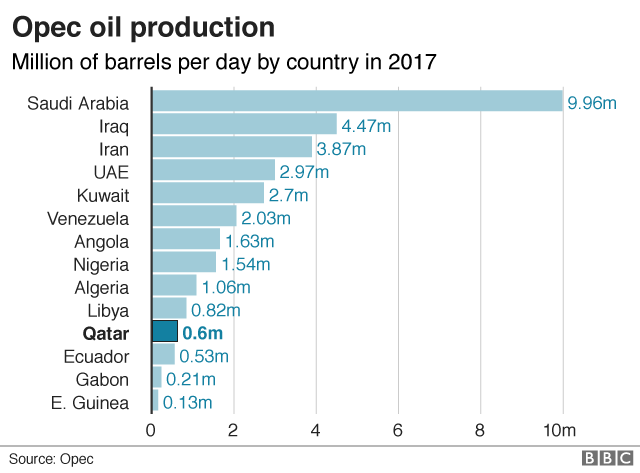 GS III: DEFENCE
Sailing prowess of world navies on show
Sailing and racing skills of Naval cadets from 31 countries were on display in the waters off the Ettikulam Bay in Kannur, Kerala during the ninth edition of the Admiral Cup Sailing Regatta 2018 conducted by the Indian Naval Academy (INA).
The foreign teams are from Australia, Bahrain, Bangladesh, Brazil, Bulgaria, Canada, China, Egypt, France, Germany, Indonesia, Iran, Israel, Italy, Japan, Malaysia, the Maldives, Myanmar, Nigeria, Oman, Poland, Portugal, Qatar, Singapore, South Africa, Sri Lanka, the United Arab Emirates, the United Kingdom, the United States of America and Vietnam.
Admiral's Cup Regatta 2018 had the distinction of having the highest number of participating countries in the world for any military sailing competitive event.
GS III: S&T- SPACE
5.8-tonne GSAT-11 ready for launch
GSAT-11, the 5,854 kg satellite, is the heaviest Indian communication satellite.
It will ride up on European launch vehicle Ariane 5 ECA from Kourou in French Guiana, located 5 degrees North of the Equator.
GSAT-11 is part of ISRO's new family of high-throughput communication satellite (HTS) fleet that will drive the country's Internet broadband from space to untouched areas; the broadband domain is now ruled by underground fibre and covers partial and convenient locations.
According to ISRO, GSAT-11's multiple spot beam coverage — 32 in Ku band and 8 in Ka bands — will deliver an improved service of 16 gbps over the Indian region and nearby islands.
Already up in space are two HTSs — GSAT-29 (November 2018) and GSAT-19 (June 2017).
They are all to provide high-speed Internet data services at the rate of 100 Gbps (Gigabits per second) to Indian users.
The HTSs will also be the backbone of pan-India digital or easy Internet-based programmes and services — such as Digital India, Bharat Net for rural e-governance, and commercial and public sector VSAT Net service providers.
GSAT-11 was earlier planned for launch on May 26. A few days before the launch, ISRO brought it back from Kourou to the Bengaluru satellite centre for additional checks.
The spacecraft was sent back in October for the rescheduled launch.
Its co-passenger is South Korea's GEO-KOMPSAT-2A, a meteorology satellite.
GS III: DEFENCE
Services agree on Permanent Chair
The three services are taking steps to improve 'jointmanship' and have agreed on the appointment of a Permanent Chairman of the Chiefs of Staff Committee (PCCoSC) and what his roles and responsibilities will be.
The PCCoSC is envisaged as a single-point military adviser to the government.
GS II: INTERNATIONAL – ASIA
Trump writes to Imran, seeks help in Afghan talks
Pakistan's Foreign Ministry said that U.S. President Donald Trump has written a letter to Prime Minister Imran Khan, seeking Islamabad's support in securing a "negotiated settlement" to the war in Afghanistan.
The development comes as Washington steps up efforts to hold peace talks with the resurgent Taliban.
S. officials accuse Islamabad of ignoring or even collaborating with groups such as the Afghan Taliban and the Haqqani network, which attack Afghanistan from safe havens along the border between the two countries.
The White House believes that Pakistan's Inter-Services Intelligence agency and other military bodies have long helped fund and arm the Taliban both for ideological reasons and to counter the rising Indian influence in Afghanistan.
It believes that a Pakistani crackdown on the militants could be pivotal in deciding the outcome of the war.
Pakistan has long denied the claims and says it has paid the price for its alliance with the U.S. in the "war on terror", with thousands of its citizens killed in its long struggle with militancy.
The troubled relationship between Pakistan and Afghanistan hit yet another bump in November 2018 after Mr. Trump declared he had cancelled assistance worth hundreds of millions of dollars because Islamabad does not do "a damn thing" for the U.S.
Khan hit back at the criticism on Twitter, calling on the U.S. President to name an ally that has sacrificed more against militancy.
GS II: INTERNATIONAL – ASIA
UN evacuates wounded Houthis
Wounded rebels were flown out of the Yemeni capital Sana'a for medical treatment, a critical step towards bringing warring parties to planned UN-brokered negotiations in Sweden.
The UN-chartered flight had taken off for Oman carrying 50 wounded rebels, their escorts and a team of doctors, said a security source at Sana'a International Airport.
The UN envoy to Yemen, Martin Griffiths, meanwhile landed in Sana'a on a separate plane to meet the Houthi rebels.
The devastating conflict that has pushed Yemen to the brink of famine.
Saudi Arabia and its allies, who back Yemen's embattled President Abedrabbo Mansour Hadi, had agreed to allow for the evacuation of 50 wounded combatants, 50 escorts and a team of Yemeni and UN doctors to the Omani capital — a condition set by the Houthis for negotiations.
GS III: ECONOMY – SECTOR
HUL gets a health shot with Horlicks, Boost
The board of Hindustan Unilever Ltd. (HUL), India's biggest consumer goods company, has approved the merger of GlaxoSmithKline Consumer Healthcare India (GSK CH India) with the company, in a deal worth Rs. 31,700 crore.
The deal will see the former securing Health Foods Drink (HFD) brands like Horlicks and Boost in its bouquet of products.
Incidentally, Horlicks is owned by GSK Plc. and is being acquired by HUL's parent entity Unilever, which, in turn, will allow HUL to sell the product in India.
As part of the deal, HUL would be distributing the over-the-counter pharmaceutical products of GSK Pharmaceuticals that include Sensodyne, Crocin, Otrivin and Eno.
GS II: INTERNATIONAL ORGANISATIONS
Jaitley pitches for easing trade barriers
Union Finance and Corporate Affairs Minister Arun Jaitley made a strong pitch for free global trade, stressing it was in the larger interests of consumers around the world, and enabled them to get the best products and services at a competitive cost.
The Minister's remarks during his opening address at a meeting of the World Customs Organisation's policy commission, assume significance at a time when protectionist tendencies in the developed world have triggered trade wars and built barriers to free movement of goods and services.
Recalling the initial resistance from some countries to trade facilitation measures when they came up on the World Trade Organisation's agenda in 1996, the Minister said that over time, every country realised the importance of the subject and its implications for domestic reforms as well as the performance of individual economies.
GS III: ECONOMY – INDICATORS
'CSO sourced data must be respected'
The Central Statistics Office (CSO) is a respected and credible organisation and its value and credibility should not be marred in any way, said Finance Commission Chairman K. Singh.
To a query on the reliability of the new back-series GDP data released, he said: "CSO sourced data, figures and methodology deserve a degree of respect, which it traditionally had. Indian official statistics have a track record and it is accepted globally. We have to respect it. Otherwise, we will be doing a disservice."
He said that fiscal federalism faced eight primary challenges that included the issue of Finance Commission and GST council; future of the VII schedule; broad issue of Centrally Sponsored Schemes; changes preceding the 15th Finance Commission; institutional mechanisms for fostering a robust and dynamic federal compact; issue of conditional transfers; revenue deficit grants; and restriction of borrowings by States.
"Addressing these, and more importantly reconciling many inherent contradictions remains problematic. We are grappling with these complexities and hopefully will arrive at conclusions which will be fair, balanced, transparent, equitable and above all rational," Mr. Singh said.
GS III: ECONOMY – GST
E-com firms need not collect tax from unregistered vendors
The GST Council, in an FAQ issued, has clarified that e-commerce companies need not collect tax at source (TCS) from suppliers not registered on the GST portal.
E-commerce companies have been protesting against the TCS provision saying that this increased their compliance burden and also led to a large part of suppliers' working capital being locked away.
The CGST Act 2017 said that every person supplying goods or services through an e-commerce operator had to mandatorily register on the GST portal.
However, this was modified in November 2017 to say that suppliers with an aggregate annual turnover of Rs. 20 lakh or less (Rs. 10 lakh or less for some special category States) were not required to mandatorily register themselves.
"Since such suppliers are not liable for registration, e-commerce operators are not required to collect TCS on supply of services being made by such suppliers through their portal," the FAQ issued by the Law Committee of the GST Council said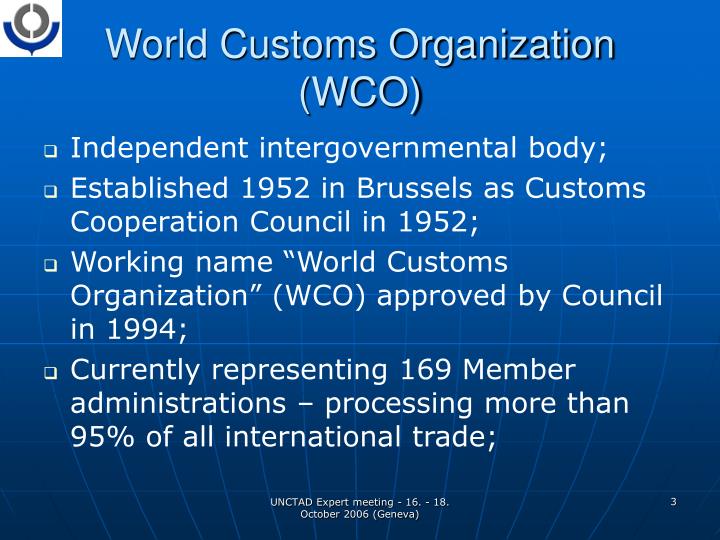 GS III: ECONOMY – INDICATORS
Manufacturing PMI hits 11-month high in Nov.
Manufacturing activity expanded in November 2018 for the third month in a row, on the back of a growth in new orders and output, according to private sector survey, Nikkei India Manufacturing Purchasing Managers' Index
It registered a reading of 54 in November, the highest in 11 months, up from 53.1 in October 2018.
A reading above 50 denotes an expansion, while one below 50 implies a contraction.
GS III: S&T – SPACE
NASA spacecraft arrives at ancient asteroid
After a two-year chase, a NASA spacecraft, Osiris-Rex, pulled within 19 km of the diamond-shaped ancient asteroid Bennu.
The spacecraft will get even closer in the days ahead and actually go into orbit around Bennu on December 31. Scientists are eager to study material from the carbon-rich asteroid, which could hold evidence dating back to the beginning of our solar system 4.5 billion years ago.
GS III: S&T – SPACE
First manned Soyuz mission to ISS since October failure
A Soyuz spacecraft carrying Russian, American and Canadian astronauts blasted off from Kazakhstan's Baikonur Cosmodrome and arrived at the International Space Station on 3 December 2018 in the first manned mission since a failed launch in October 2018.
In October 2018, when a rocket carrying Russia's Aleksey Ovchinin and U.S. astronaut Nick Hague failed just minutes after blast-off, forcing the pair to make a harrowing emergency landing.
They escaped unharmed but the failed launch — the first such incident in Russia's post-Soviet history — raised concerns about the state of the Soyuz programme.
The Soyuz is the only means of reaching the ISS since the U.S. retired the space shuttle in 2011.