When:
December 17, 2018 @ 11:30 am
2018-12-17T11:30:00+05:30
2018-12-17T11:45:00+05:30
NEWS
17 DECEMBER 2018
| | | |
| --- | --- | --- |
| Sr. No. | Topic | News |
| 1. | GS II: POLITY – ELECTIONS | Baghel to head govt. in Chhattisgarh |
| 2. | GS III: ENVIRONMENT – POLLUTION | N-E varsity researchers patent process to treat industrial waste |
| 3. | GS II: SOCIAL – HEALTH | Medical suppliers demand dues |
| 4. | GS III: AGRICULTURE | State woos onion growers |
| 5. | GS III: AGRICULTURE | Bt cotton seed probe delayed by Maratha protests |
| 6 | GS II: SOCIAL – HEALTH | Direct benefit transfer scheme for TB patients makes slow progress |
| 7. | GS III: ENVIRONMENT – BIODIVERSITY | India recorded 95 tiger deaths in 2018, 41 outside reserves |
| 8. | GS III: S&T- SPACE | ISRO's GSAT-7A to add muscle to Air Force |
| 9. | GS III: DEFENCE | Navy to helm centre on maritime security |
| 10. | GS II: BILATERAL – INDIA-ASIA | India is the closest friend of the Maldives: President Solih |
| 11. | GS III: ENVIRONMENT – CLIMATE CHANGE | Climate talks deliver 'rule book' |
| 12. | GS III: ECONOMY – INDICATOR | MSMEs, traders witness loss of 35 lakh jobs: survey |
| 13. | GS III: ECONOMY – BANKING | Bank credit: is it growing, and where's it going? |
| 14. | GS III: AGRICULTURE | Will Goods and Services Tax help in the doubling of farm income? |
| 15. | GS III: ECONOMY – TOURISM | Tourism in India |
| 16. | GS III: ENVIRONMENT – BIODIVERSITY | The Indian bustard: on its last legs? |
| 17. | GS III: S&T – SPACE | Mars InSight lander seen in first images from space |
| 18. | GS III: ENVIRONMENT – BIODIVERSITY | Dutch engineers build artificial islands to bring wildlife back |
 GS II: POLITY – ELECTIONS
Baghel to head govt. in Chhattisgarh
The Congress named 57-year-old Bhupesh Baghel for the Chief Minister's post in Chhattisgarh as the party got ready for 'Super Monday,' when three of its governments will take oath.
In what appears to be a morale-booster for the Congress ahead of the 2019 election, the oath-taking ceremonies have been staggered to enable the top leadership to attend all swearing-ins.
GS III: ENVIRONMENT – POLLUTION
N-E varsity researchers patent process to treat industrial waste
Three researchers from the North-Eastern Hill University (NEHU) based in Meghalaya capital Shillong have patented a fast, energy-efficient and low-cost process for treatment and bio-detoxification of industrial effluents contaminated with harmful azo-dye.
The 'green process' for treating waste-water from industries such as textile, leather and paint is 25% faster, 40% more energy-efficient and more sustainable than the existing technology.
Their process has also been found to leave the discharge environmentally benign and thus likely to be equally non-toxic to other bio-flora and fauna.
GS II: SOCIAL – HEALTH
Medical suppliers demand dues
Nearly 150 drugs and surgical device suppliers are planning to stop supply to government-run hospitals in Maharashtra if their pending dues worth over Rs. 23 crore are not paid immediately.
These suppliers are selected through the tendering process of the lowest price offers.
The All Food and Drug Licence Holders Foundation (AFDLHF), an association of suppliers, in a letter to the State government, stated that their dues have mounted for the last three years.
"The overall dues had mounted to nearly Rs. 95 crore, some of which were cleared over the last few months. But we still have pending bills worth over Rs. 23 crore," said president of AFDLHF.
GS III: AGRICULTURE
State woos onion growers
In the wake of BJP's defeat in three big States which many attributed to growing farm distress, the party-led Maharashtra State government is considering measures like ex-gratia grant and transport subsidy for onion growers to provide relief against sliding prices.
The State is finalising intervention under a central scheme 'Operation Green', sources said. The scheme is implemented by the Union Food Processing Ministry, that has a corpus of Rs. 500 crore and aims to aid farmers in times of price fluctuation in tomatoes, onions and potatoes.
The State is considering seeking transport subsidy for onion growers to sell especially stored onions in consuming States and working on ex-gratia grant to compensate affected growers.
Onion prices have come under pressure because of the arrival of stored onions as well as fresh kharif crop.
GS III: AGRICULTURE
Bt cotton seed probe delayed by Maratha protests
While the agitations held for Maratha reservation helped the community win their demand, it has also delayed the probe by a special investigation team (SIT) into companies that have allegedly produced, stored, and sold unapproved Bt cotton seeds with herbicide-tolerant trasgenic gene (HTTG), according to Maharashtra State government.
The State government sanctioned a three-month extension to the SIT, led-by Krishaprakash, Special IG (Protection and VIP security), which is probing the role of companies such as Mahyco Monsanto Bio Tech (India) Pvt. Ltd., Monsanto Holdings Pvt. Ltd. and Monsanto India Limited over illegally producing, storing and selling unapproved Bt cotton seeds with HTTG.
The SIT, formed on February 7, was expected to give its report within a month. It has been 11 months now and the report is still awaited.
In India, Bt cotton seeds of Bollgard-I (since 2002) with Cry1Ac gene and Bollgard-II (since 2006) with Cry2Ab gene are approved for sale on a commercial scale.
A company needs the approval of the Genetic Engineering Appraisal Committee (GEAC) to commercially produce genetically modified seeds.
Bt cotton seeds with HTTG are not approved by the GEAC.
As per the report from the Central Institute of Cotton Research (CICR), Nagpur, five branded Bt cotton seeds namely Jadu, ATM, Balbhadra, Arjun and Krishna-gold were found with HTTG.
An FIR was filed in Nagpur in October 2017.
In November 2017, the State government requested a CBI probe.
In January 2018, the Centre in a confidential letter asked the State government to form an SIT, which was subsequently formed in February 2018.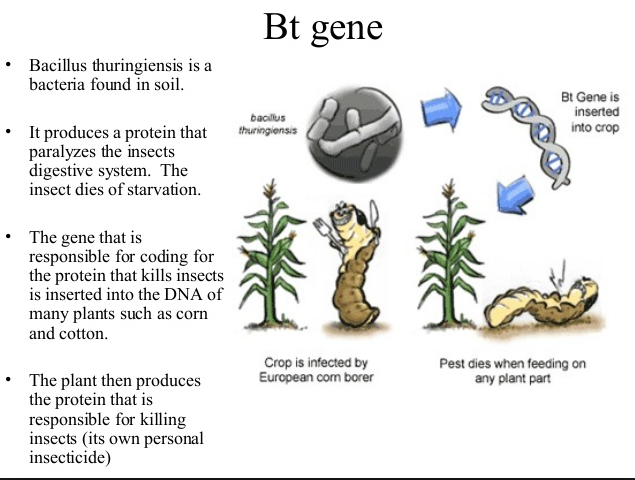 GS II: SOCIAL – HEALTH
Direct benefit transfer scheme for TB patients makes slow progress
The direct benefit transfer (DBT) scheme for nutritional support to Tuberculosis (TB) patients — Nikshay Poshan Yojana (NPY) — rolled out from April 2018 has recorded slow progress in the last eight months.
Of the 18 lakh registered TB patients across the country, only 4.69 lakh, barely 26% of the beneficiary pool, have received cash transfer so far.
A total payment of over Rs. 50 crore, at the rate of Rs. 500 each patient monthly, has been made to these 4.69 lakh patients till December 7.
Of the total registered patients, the bank account details of only 9 lakh patients are available with the Central TB division so far.
This is because many of the rural poor either do not have a bank account or are migrant patients, whose bank accounts are difficult to be captured.
Vikas Sheel, Joint Secretary (Revised National Tuberculosis Control Programme- RNTCP) wrote to the Principal Secretaries (Health and Family Welfare) and National Health Mission (NHM) directors asking them to accelerate the uptake of DBT scheme.
"… for beneficiaries who do not have a bank account even in his family member's name, provision of opening zero balance bank account is available under the Pradhan Mantri Jan Dhan Yojana (PMJDY) and Indian Postal Bank. The District Magistrates/Collectors should ensure that zero balance bank accounts for the TB patients are opened expeditiously. The District TB officers should coordinate with the Lead Bank manager, nodal officer for PMJDY and Postal Bank in the district," the letter said.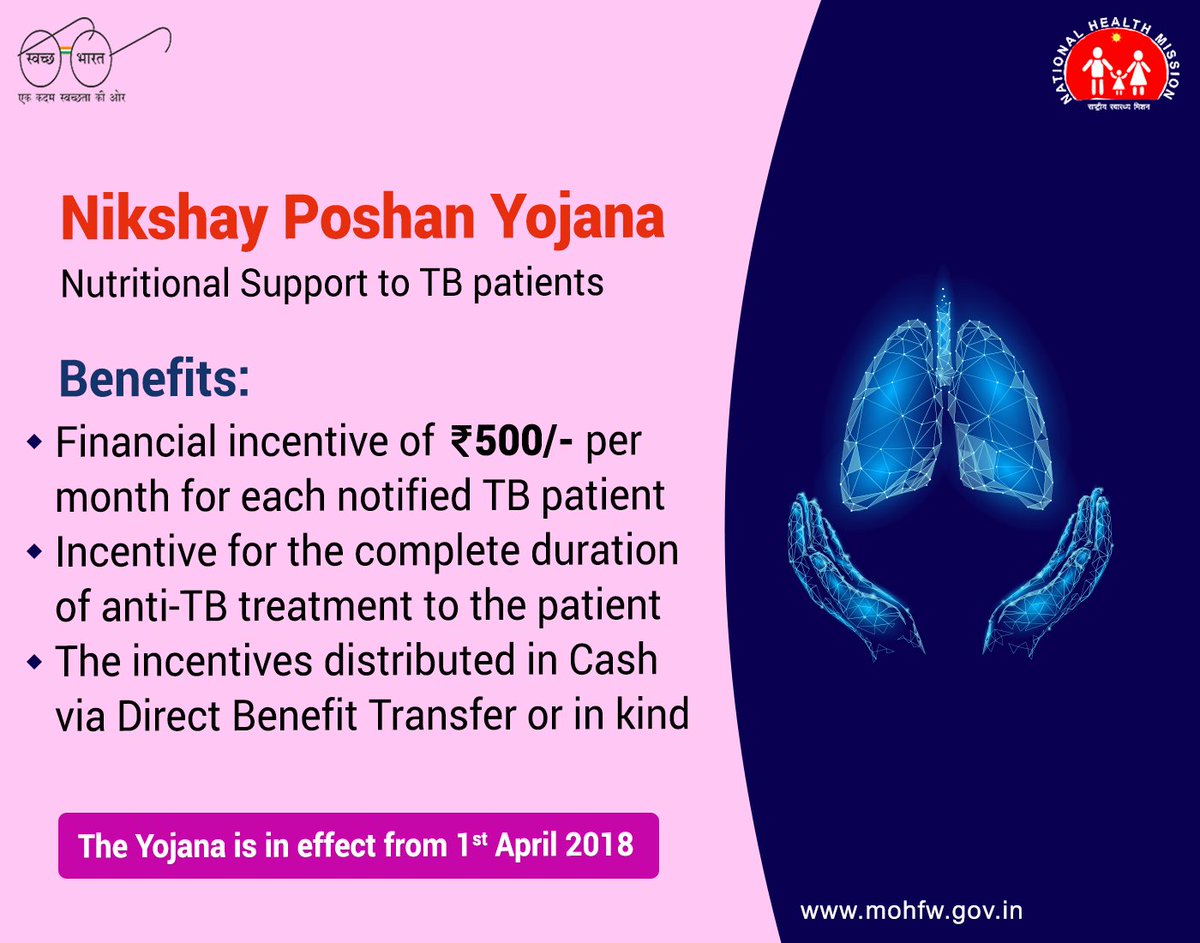 GS III: ENVIRONMENT – BIODIVERSITY
India recorded 95 tiger deaths in 2018, 41 outside reserves
According to the National Tiger Conservation Authority's (NTCA) records till December 15, 2018, there were 95 cases of tiger deaths in the country.
Of this, 41 cases of tiger deaths outside tiger reserves have been reported.
Of them, 14 occurred in Maharashtra, which accounted for over 34% of all deaths outside tiger reserves in the country.
A total of 19 tiger deaths were recorded in Maharashtra in 2018, so deaths outside tiger reserves comprise more than 70% of all tiger deaths in the State.
The NTCA maintains the official database of tiger mortality in the country, and compiles figures from reports sent by different States on the basis of recovery of bodies or seizure of body parts.
According to the last tiger estimation exercise in the country in 2014, Maharashtra is home to 190 tigers, but more than a third of its tigers, or about 74 of them, live outside tiger reserves in the State.
Three States comprise 60% of tiger deaths.
Till December 15, of the 95 tigerd that died in the country, 41 deaths occurred outside protected areas. After Maharashtra, Madhya Pradesh recorded 22 deaths (11 outside and 11 inside tiger reserves), followed by Karnataka, with 15 deaths (six outside tiger reserves and nine inside) being recorded.
GS III: S&T- SPACE
ISRO's GSAT-7A to add muscle to Air Force
Military communication satellite GSAT-7A, due to be launched on December 19 from Sriharikota, is expected to add a new space-based dimension to the way Indian Air Force interlinks, operates and communicates with its aircraft.
The GSLV-F11 space vehicle will release it to an eventual geostationary orbit about 36,000 km from Earth.
Although all Indian communication satellites offer capacity to the armed forces, GSAT-7A will be the first one built primarily for the IAF to qualitatively unify its assets and improve combined, common intelligence during operations.
With integrated action being a buzzword it will also support aerial activities of the Army and the Navy where required.
Multiple sources said the satellite using Ku band will enable superior real time aircraft-to-aircraft communication; and between planes that are in flight and their commanders on the ground.
It would enhance by many times the coverage now provided by ground communication systems such as radars and stations of the Army.
Out-of-sight and remote areas where ground infrastructure and signals are difficult would get into the critical information loop.
Since August 2013, the Navy has a satellite largely for its use, the GSAT-7, for similarly linking its ships to command on land.
GS III: DEFENCE
Navy to helm centre on maritime security
The Navy will formally inaugurate the Information Fusion Centre (IFC) for the Indian Ocean Region (IOR) which will facilitate exchange of information on "white shipping", or commercial shipping, with countries in the region to improve maritime domain awareness in the Indian Ocean.
The IFC has been established at the Navy's Information Management and Analysis Centre (IMAC) in Gurugram, which is the single point centre linking all the coastal radar chains to generate a seamless real-time picture of the nearly 7,500-km coastline.
"All countries that have already signed white shipping information exchange agreements with us, about 21 of them, are IFC partners," an official said.
In a related development, India has signed the ascension agreement to the Trans Regional Maritime Network (T-RMN) which facilitates information exchange on the movement of commercial traffic on the high seas. The multilateral construct comprises of 30 countries and is steered by Italy.
The information is available primarily through the Automatic Identification System (AIS) fitted on merchant ships with more than 300 gross registered tonnage as mandated by the International Maritime Organisation.
The AIS information comprises name, MMSI number, position, course, speed, last port visited, destination and so on. This information can be picked up through various AIS sensors including coastal AIS chains and satellite based receivers.
"The Indian Navy is mandated to conclude white shipping information exchange agreements with 36 countries and three multi-national constructs," the official added.
GS II: BILATERAL – INDIA-ASIA
India is the closest friend of the Maldives: President Solih
Maldives President Ibrahim Mohamed Solih began his trip to India on an upbeat note by declaring his country's commitment to trade with foreign partners.
Addressing a public event on Sunday, Mr. Solih said there were no obstructions to doing business with his country, and described India as the "closest friend" of Male.
"We have near perfect capital mobility. In the Maldives, there are no obstacles to foreign ownership of investment," he said. "The Maldives is open for business."
GS III: ENVIRONMENT – CLIMATE CHANGE
Climate talks deliver 'rule book'
Nations struck a deal to breathe life into the landmark 2015 Paris climate treaty after marathon UN talks that failed to match the ambition the most vulnerable countries need to avert dangerous global warming.
Delegates from nearly 200 states at COP24 at Katowice, Poland, finalised a common rule book designed to deliver on the Paris goals of limiting global temperature rises to well below 2°Celsius.
But states already dealing with devastating floods, droughts and extreme weather made worse by climate change said the package agreed in the mining city of Katowice lacked the bold ambition to cut emissions the world needed.
At their heart, negotiations were about how each nation funds action to mitigate and adapt to climate change, as well as how those actions are reported.
Developing nations had wanted more clarity from richer ones over how the future climate fight will be funded and pushed for so-called "loss and damage" measures. This would see richer countries giving money now to help deal with the effects of climate change many vulnerable states are already experiencing.
Another contentious issue was the integrity of carbon markets, looking ahead to the day when the patchwork of distinct exchanges — in China, the Europe Union, parts of the U.S. — may be joined up in a global system.
The Paris Agreement calls for setting up a mechanism to guard against practices such as double counting emissions savings, which could undermine such a market. Delegates eventually agreed to kick the issue down the road until next year.
One of the largest disappointments for countries of all wealths and sizes was the lack of ambition to reduce emissions shown in the final COP24 text.
Most nations wanted the findings of the Intergovernmental Panel on Climate Change (IPCC) to form a key part of future planning. It had highlighted the need to slash carbon pollution by nearly half before 2030 in order to hit the 1.5°C target. But the U.S., Saudi Arabia, Russia and Kuwait objected, leading to watered-down wording.
Key questions on whether developed countries would come good on earlier commitments to make available $100 billion annually by 2020 remained unsolved at the end of the Katowice climate summit.
Moreover, a fundamental tenet — that developed countries and developing countries have 'differentiated' responsibilities towards addressing emissions — appeared to be threatened.
One of India's key negotiators, R.S. Prasad, Joint-Secretary, Ministry of Environment Forests and Climate Change, placed on record India's apprehensions about the Global Stocktake (GST) plan.
The GST, which will happen in 2023, refers to a periodic appraisal by countries on where the world stands vis-à-vis emissions.
"India wishes to express its strong reservation regarding the treatment of equity in the Global Stocktake (GST) decision.
Equity is specifically mentioned in Article 14 of the Paris Agreement… equity demands that the vulnerabilities, problems and challenges of the poor and marginalised be prioritised to ensure climate justice…" he said as part of the closing statements.
The Paris Agreement comes into effect in 2020.
GS III: ECONOMY – INDICATOR
MSMEs, traders witness loss of 35 lakh jobs: survey
The TMSME segment (Traders, Micro, Small and Medium Enterprises) has seen job losses of 35 lakh in the last four-and-half years, according to a survey by the All India Manufacturers' Organisation (AIMO).
Job loss of 43% was reported in the trader segment, 32% in the micro segment, 35% in small segment and 24% in medium segment, as per the survey.
The survey, conducted by AIMO, covered over 34,000 TMSME representatives across India between October 1 and 30, 2018.
"The worst is the elimination of self-employed categories such as tailors, cobblers, barbers, plumbers, and electricians. Traders are closing down shops due to stiff competition from e-commerce sales," AIMO said.
The closure of shops means loss of revenue in rental income for middle income families, it added.
"The year 2015-16 saw a growth in all areas of business due to high sentiment and expectations from the new leadership. It went down next year due to demonetisation and then again, due to GST implementation," the statement from AIMO said.
"And then [came the] difficulty in availability of funds and higher outstanding with government payments and compliance matters," AIMO added.
The survey said sectors that need immediate revival and assistance are housing, textiles, automobiles, power, match industries, stone, plastic, tannery and consumer products.
GS III: ECONOMY – BANKING
Bank credit: is it growing, and where's it going?
Credit flow to industry, or the lack of it, has been a bone of contention between the Centre and the Reserve Bank of India (RBI).
While RBI and its supporters assert that bank lending is now growing at a brisk pace, the government and industry lobbies insist that the credit taps remain shut. So who's right?
An analysis of RBI data on the deployment of bank credit yields some answers.
RBI data shows that Indian banks' non-food credit growth, which had slumped to 7-8% in the three years to October 2017, got back to double-digit growth in the last one year (October 2017 to October 2018) at 13%.
Numbers suggest that RBI is right to take the view there's no systemic problem impeding bank credit, despite its sweeping a few public sector banks into the Prompt Corrective Action framework.
But if credit flow has been picking up, why do market participants and the government complain that banks are playing scrooge?
The key reason appears to be that a few sectors are hogging the lion's share of these loans.
For instance, for every Rs. 100 of new bank loans added, it was services which bagged Rs. 50, while industry received just Rs. 10.
Out of the Rs. 10 advanced to industry, large firms cornered Rs. 8.30, while medium and small enterprises had to make do with just Rs. 1.70.
Apart from lending directly to large firms, banks were also heavy subscribers to corporate bonds, which are mostly floated by large companies.
As much as Rs. 31 out of every Rs. 100 of new bank loans did not go to businesses at all, but to retail folk borrowing towards their home, credit card or personal loans.
Though credit flow to services appeared plentiful, NBFCs (financial services) cornered a disproportionate share of loans to this sector.
With as much as Rs. 21 of every Rs. 50 in new bank loans to services finding its way into NBFCs, direct borrowers in services were left with smaller slices of the loan pie.
NBFCs in turn seem to have funnelled this money into consumer loans, real estate, affordable housing, loans against property and shares, promoter funding and infrastructure.
There has been concern about a squeeze on bank credit to MSMEs post-demonetisation.
Overall loans to MSMEs doubled this year, with Rs. 11.6 out of every Rs. 100 in new bank credit flowing to them.
But the MSMEs in services hogged Rs. 11 of this, leaving manufacturing MSMEs with just Rs. 0.60.
The surge in services MSME loans likely reflects small-ticket loans to entrepreneurs under the Pradhan Mantri Mudra Yojana, which has seen a big push by the government.
Agriculture, bagging Rs. 8 of every Rs. 100 in bank loans has also seen a dip in credit flow compared to the pre-demonetisation period. Thus data clearly show that if mid- and small-sized manufacturing firms, exporters or farmers complain of tight credit, they have good reason to do so.
In fact, the above shifts in bank credit flows have been evolving for some time.
For banks to regain their appetite to lend to riskier borrowers, they must first digest the mountain of bad loans that today account for over 11% of their loan books.
GS III: AGRICULTURE
Will Goods and Services Tax help in the doubling of farm income?
The agricultural sector continues to remain the largest contributing sector to the GDP with a share of 16%.
The onset of GST in the sector is encouraging industry players/stakeholders to go beyond the boundaries of cities and States and create one-of-a-kind national market for agricultural goods with a clear and hassle-free supply chain which would lead to the free movement of agri-commodities across India.
Further, the promotion of the National Agriculture Market (NAM) by the Centre in accordance with the GST has created scope for increased transparency and impartial trade of agri-commodities without the restrictions of multiple taxation.
With the exemption on GST on storage and warehousing of agricultural produce, the new tax regime has reduced the tax burden on the farming sector and created an opportunity for farmers to sell the produce at the best available price in the Indian market without State barriers and reduce the imminent storage-related food loss, that goes a long way in helping realise the government's vision to double farmer incomes.
However, the application of GST to agri-commodities will have a significant impact on the population that lives under the subsistence level.
While food, including grains and cereals, meat, fish and poultry, milk and dairy products, fruits and vegetables, candy and confectionery, snacks and restaurant meals currently come under the purview of GST, the earlier exemption of food from CENVAT and the 4% VAT on food items highlight the doubling of tax burden on the food sector due to GST.
While large corporates in the agri-processing sector have begun to adapt to the new regime, the grassroot players are still adversely impacted.
While most agri-warehousing companies rent warehouses from small owners of the property, a majority of such owners remain unregistered suppliers.
However, such renting of warehouses by agencies engaged in providing storage and warehousing services is liable to GST under a reverse charge at the rate of 18%.
Since the majority of warehouses managed by private companies are leased ones, the above situation implies an 18% increase in the cost of warehousing and defeats the very purpose of GST exemption for storage of agricultural produce.
The tax burden will inevitably be passed on to farmers in the form of higher price for storing goods in the absence of any viable alternative for warehouse agencies, thereby increasing the cost of the food produce.
The GST rates on food consumed by the common man should be subject to the lowest rates to ensure that there is reduced impact of inflation on the household budget of the common man.
Another challenge lies ahead for companies engaged in the creation of modern agriculture storage infrastructure like silos and cold storages.
Earlier, imports of project equipment used to create facilities to store agriculture commodities — like mechanised handling systems and pallet racking systems — attracted only a basic customs duty of 5% and were specifically exempt from countervailing duty and special additional duty.
The same exemption has not been extended under GST. These imports now attract 18% IGST coupled with the existing 5% basic customs duty, resulting in a spike in the cost of imported machinery.
This deters the creation of modern agri-infrastructure, thereby defeating the purpose of extending exemption to storage of agricultural produce.
Unless corrective measures are immediately enforced to address these issues, farmers will see a rise in storage costs and the burden on the supply chain will eventually increase, thereby affecting consumers.
GS III: ECONOMY – TOURISM
Tourism in India
GS III: ENVIRONMENT – BIODIVERSITY
The Indian bustard: on its last legs?
We've read those stories of recent extinctions — Sudan, the last male northern white rhino and Brazil's Spix's macaws — with much consternation.
But closer home, a tale of extinction may be unfolding before our very eyes: the Great Indian Bustard, that narrowly missed being christened India's national bird, is now teetering on its last legs.
Several threats — including power lines — are decimating bustard populations.
India, effectively the only home of the bustards, now harbours less than 150 individuals in five States.
What changed after 1969, when over 1,000 of these large, stately birds still roamed the dry grasslands of 11 Indian States?
While hunting was probably one of the first factors (the bird was a popular game bird and still is in some pockets, despite being listed in Schedule I of India's Wildlife Protection Act), bustard habitats have undergone tremendous change over the last decades.
The untamed, arid grasslands that bustards thrive in are categorised as 'wastelands', like most grassland habitats in India.
The push to make these areas more 'productive' has seen an increase in water availability in these parts, resulting in the spillover of agricultural land into bustard habitats.
Yet the birds do rely on agricultural fields too, suggests the only study of their diets to date: in the mid 1980s, researchers found that though they are predominantly insect-eaters, bustards "relished" arugula plants and ate cultivated Bengal gram and Ziziphus or ber berries.
More recent but unpublished data also suggests that the wide-ranging birds disperse to agricultural landscapes near Gujarat's Kachchh during the non-breeding season.
Yet, intensification of agriculture — including more pesticides, barbed-wire fences and new crops — could endanger the birds' survival in this landscape.
More recently, what remains of their grassland homes are now sites for renewable power projects. With new wind turbines, come more power lines to take the 'green' energy to grids and homes.
Bustards, with their poor frontal vision and heavy bodies, cannot manoeuvre away from cables in time.
On a survey over the last year, the Wildlife Institute of India (WII) found four bustards charred to death due to collisions with power lines in the Thar landscape alone.
The situation is so dire that three non-profits — the Corbett Foundation, Conservation India and Sanctuary Nature Foundation — have initiated an online petition (which has already garnered more than 6,000 signatures) to Union Power Minister R.K. Singh to demand that power lines be routed underground.
GS III: S&T – SPACE
Mars InSight lander seen in first images from space
A camera aboard NASA's Mars Reconnaissance Orbiter (MRO) has captured the image of the InSight lander, which recently touched down on the Red Planet.
The InSight lander, its heat shield and parachute were spotted by HiRISE (High Resolution Imaging Science Experiment) in one set of images.
The lander, heat shield and parachute are within 1,000 feet of one another on Elysium Planitia, the flat lava plain selected as InSight's landing location, NASA said in a statement.
InSight is based largely on 2008's Phoenix spacecraft, which the camera aboard MRO captured on the surface of Mars as well as descending on its parachute.
GS III: ENVIRONMENT – BIODIVERSITY
Dutch engineers build artificial islands to bring wildlife back
The vast 700-square-km expanse of rippling grey waters of the Markermeer, one of Europe's largest freshwater lakes, which regulates the level of water in the rest of the Netherlands, had become until recently nothing more than a cloudy mass devoid of aquatic life.
Now the hope is that a new artificial archipelago of five islands will bring nature back to the area via a typically ambitious engineering project for a low-lying country that has battled the sea for centuries.
Vital in a country where 26% of the land is below sea level, the scheme created an inland lake and polders, land reclaimed from the sea, but at a cost to the environment.
The five islets were built in two and a half years and have already served as a resting place for 30,000 swallows this year.
Greylag goose, common tern, several species of waders such as the great egret and the night heron have also returned, testifying to the islands' success.
True to their reputation as masters of water management, the Dutch used an innovative technique, forming the islets with silt, a sedimentary formation halfway between clay and sand.