When:
December 20, 2018 @ 11:30 am
2018-12-20T11:30:00+05:30
2018-12-20T11:45:00+05:30
NEWS
20 DECEMBER 2018
| | | |
| --- | --- | --- |
| Sr. No. | Topic | News |
| 1. | GS III: ECONOMY – INDICATORS | 9% growth by 2022 must to generate jobs: NITI Aayog |
| 2. | GS II: POLITY – BILL/ACT | Bill banning commercial surrogacy passed in LS |
| 3 | GS III: S&T – SPACE | ISRO's 'angry bird' takes to the skies |
| 4. | GS III: AGRICULTURE | Swaminathan distances himself from GM paper |
| 5. | GS II: SOCIAL – HEALTH | Johnson's talcum powder samples lifted for testing |
| 6 | GS II: INTERNATIONAL – USA | U.S. announces Syria troop pull-out |
| 7. | GS II: INTERNATIONAL – EUROPE | Britain unveils post-Brexit immigration policy |
| 8. | GS II: SOCIAL- MEDIA | FB defends data sharing practices after revelations |
| 9. | GS III: ECONOMY – BANKING | Four banks may come out of PCA |
| 10. | GS III: ECONOMY – BANKING | 'Govt. to seek interim dividend from RBI' |
| 11. | GS III: ECONOMY – BANKING | Bandhan: RBI does not clear Khan's name |
| 12. | GS III: INFRASTRUCTURE | 'India may need 2,300 planes' |
| 13. | GS III: ENERGY | Probe sought into nod for RIL gas field |
| 14. | GS III: AGRICULTURE | Packaging of foodgrain in jute bags made mandatory |
| 15. | GS III: ECONOMY – POLICY | Prabhu flags 'angel tax' to FinMin |
 GS III: ECONOMY – INDICATORS
9% growth by 2022 must to generate jobs: NITI Aayog
A growth rate of 9% by 2022-23 is essential to generate enough jobs and achieve universal prosperity, according to a vision document released by NITI Aayog.
Towards this, the 'Strategy for New India @75' document recommends a number of steps, including increasing the investment rate, reforming agriculture, and codifying labour laws.
NITI Aayog said the target should be 8% growth over the period 2018-23.
"This will raise the economy's size in real terms from $2.7 trillion in 2017-18 to nearly $4 trillion by 2022-23," it said.
"Besides having rapid growth… it is also necessary to ensure that growth is inclusive, sustained, clean and formalised."
On boosting economic growth, the document identified two key steps for increasing the country's investment rate and the tax-GDP ratio.
"To raise the rate of investment (gross fixed capital formation as a share of GDP) from about 29% in 2017-18 to about 36% of GDP by 2022-23, a slew of measures will be required to boost both private and public investment," it said.
"India's tax-GDP ratio of around 17% is half the average of OECD countries (35%) and is low even when compared to other emerging economies like Brazil (34%), South Africa (27%) and China (22%)."
"To enhance public investment, India should aim to increase its tax-GDP ratio to at least 22% of GDP by 2022-23," the report added.
While demonetisation and GST have and will continue to contribute positively, the document said efforts need to be made to rationalise direct taxes for both corporate tax and personal income tax.
It further said that there was a need to ease the tax compliance burden and eliminate direct interface between taxpayers and tax officials using technology.
"In agriculture, emphasis must shift to converting farmers to 'agripreneurs' by further expanding e-National Agriculture Markets (e-NAMs) and replacing the Agricultural Produce Marketing Committee (APMC) Act with the Agricultural Produce and Livestock Marketing (APLM) Act," the document said.
"The creation of a unified national market, a freer export regime and abolition of the Essential Commodities Act are essential for boosting agricultural growth," it said.
The document also called for a strong push towards 'Zero Budget Natural Farming' (ZBNF) techniques that reduce costs, improve land quality, and increase farmers' incomes.
In the infrastructure section, it said the share of freight transported by coastal shipping and inland waterways will be doubled by 2022-23.
"Initially, viability gap funding will be provided until the infrastructure is fully developed," the document said. "An IT-enabled platform would be developed for integrating different modes of transport and promoting multi-modal and digitised mobility."
In order to enhance rural connectivity and access to government programmes, it said that by the end of 2019 all 2.5 lakh gram panchayats will be "digitally connected" under the Bharat Net
"In the next phase, the last mile connectivity to the individual villages will be completed," the document said.
"The aim will be to deliver all government services at the State, district, and gram panchayat level digitally by 2022-23, thereby eliminating the digital divide."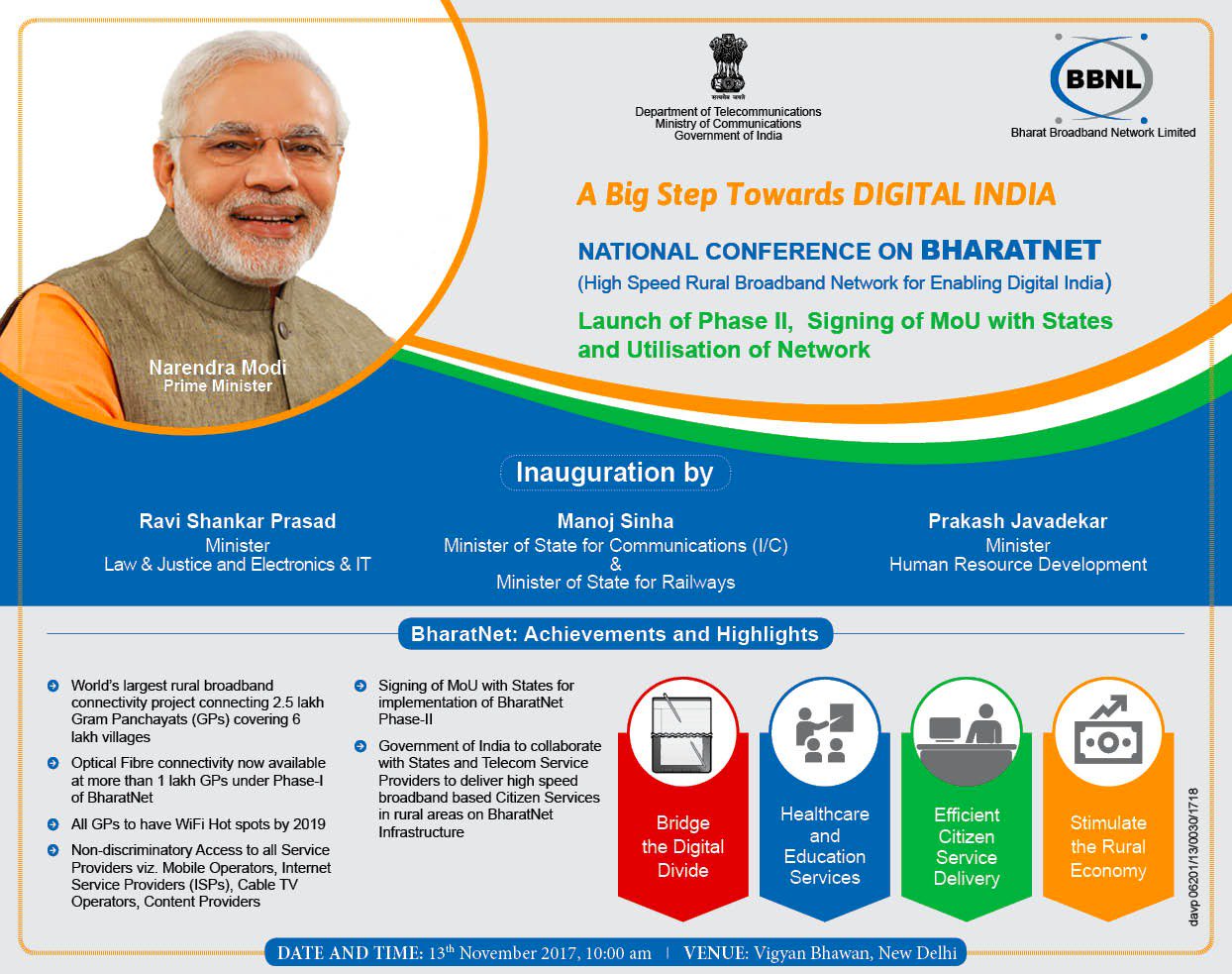 GS II: POLITY – BILL/ACT
Bill banning commercial surrogacy passed in LS
The Lok Sabha passed a Bill banning commercial surrogacy with penal provisions of jail term of up to 10 years and fine of up to Rs. 10 lakh.
The Bill, which will become law once the Rajya Sabha approves it, allows only close Indian relatives to be surrogate mothers and purely for "altruistic" reasons.
It states an Indian infertile couple, married for five years or more, can go in for 'altruistic surrogacy' where the surrogate mother will not be paid any compensation except medical expenses and insurance.
Opening the debate, 'Union Health Minister J.P. Nadda said India had become a hub of commercial surrogacy and surrogate mothers were being exploited.
Nadda said the definition of a close relative will be clearly given in the rules of the Bill.
He, however, made it clear that only a defined mother and family can avail of surrogacy and it won't be permitted for live-in partners or single parents.
GS III: S&T – SPACE
ISRO's 'angry bird' takes to the skies
Communication satellite GSAT-7A, meant to enhance the communication infrastructure of the Indian Air Force, was launched on GSLV-F11.
Three key factors had weighed on the minds of the launch team at ISRO — the weight of the satellite, changes made to the cryogenic stage and the second stage of the vehicle to increase payload capacity, and the possibility of a cyclone looming on the coast that finally changed track gave anxious moments to the team.
In its Mk-II version, the GSLV with the indigenous cryogenic stage carried on board its heaviest satellite that weighed 2,250 kg.
The satellite was placed in a 'super synchronous transfer orbit', a little over 19 minutes after launch to enhance its life, pegged at eight years.
The satellite, being dubbed as 'angry bird' by some, is likely to enhance the range of communication and also aid in aircraft to aircraft communication.
GS III: AGRICULTURE
Swaminathan distances himself from GM paper
In the aftermath of criticism by scientists, eminent agriculture scientist, M.S. Swaminathan, has said that he's a "supporter of genetic engineering technology" and that he ought not to have co-authored the article, which was a review of genetic modification (GM) technology in crops, in India.
"I wish to… reiterate my total commitment and support to modern technologies including genetic modification and gene editing. Also, my emphasis has been on generating synergy between technology and public policy. In view of my extremely limited role in the paper, it would have been appropriate for Prof. Kesavan to have been designated as the sole author of the paper," he said in a statement made public on the MS Swaminathan Research Foundation website.
The paper, 'Modern Technologies for Sustainable Food and Nutrition Security,' was authored by P.C. Kesavan and Prof. Swaminathan, both senior functionaries of the M.S. Swaminathan Research Foundation (MSSRF).
The article was a review of crop development in India and transgenic crops — particularly Bt cotton, the stalled Bt brinjal as well as DMH-11, a transgenic mustard hybrid. The latter two have been cleared by scientific regulators but not by the Centre.
Among other things, the paper described Bt cotton as a 'failure' and that India's scientific regulators of GM crops suffered from "…endemic conflicts of interest, (and) lack of expertise in GMO risk assessment protocols…"
However Swaminathan reiterated his "belief" that genetic engineering was unsuitable for crops that face 'biotic stresses' (such as damage from insects) and was more amenable to making crops resistant from abiotic stressors such as temperature and salinity.
The controversy erupted after the paper was criticised by several scientists including Principal Scientific Adviser (PSA), K. VijayRaghavan, who characterised it as 'deeply flawed.'
In an email to Dr. Swaminathan, Mr. VijayRaghavan wrote the "…review made extraordinary generalisations about the Indian regulatory system. It alleges both incompetence and collusion. These are very, very serious allegations against entire committees and Government…Eminent scientists and global leaders such as you have participated and coordinated discussions on these issues."
GS II: SOCIAL – HEALTH
Johnson's talcum powder samples lifted for testing
Samples of Johnson and Johnson talcum powder were picked by the Central Drugs Standard Control Organisation after reports that the firm knew for decades that the product contained cancer-causing asbestos.
The action follows media reports about the alleged contamination.
Johnson & Johnson added that the safety of its cosmetic talc was based on a long history of safe use and decades of research and clinical evidence by independent researchers and scientific review boards across the world.
GS II: INTERNATIONAL – USA
U.S. announces Syria troop pull-out
The U.S. has started bringing home troops from Syria as it moves to a new phase in the campaign against Islamic State (IS), the White House said, claiming that the militant Islamist group's "territorial caliphate" has been defeated.
The IS had declared its so-called "caliphate" in 2014 after seizing large swathes of Syria and Iraq.
The hardline Islamist group established its de facto capital in the Syrian city of Raqqa, using it as a base to plot attacks in Europe.
According to U.S. estimates, the group oversaw about 100,000 sq. km of territory, with about eight million people under its control.
The decision to withdraw upends assumptions about a longer-term U.S. military presence in Syria, which Defense Secretary Jim Mattis and other senior officials had advocated to help ensure that IS cannot re-emerge.
Trump declared victory against the group and made clear that he saw no further grounds for remaining in Syria.
"We have defeated ISIS in Syria, my only reason for being there during the Trump Presidency," he tweeted.
The U.S. has about 2,000 troops in Syria, many of them special operations forces working closely with an alliance of Kurdish and Arab militias known as the Syrian Democratic Forces, or SDF.
The partnership with the SDF over the past several years has led to the defeat of the IS in Syria but outraged NATO ally Turkey, which views Kurdish YPG forces in the alliance as an extension of a militant group fighting inside Turkey.
A complete withdrawal of U.S. troops from Syria would still leave a sizeable U.S. military presence in the region, including about 5,200 troops across the border in Iraq.
Much of the U.S. campaign in Syria has been waged by warplanes flying out of Qatar and other locations in West Asia.
Trump has previously lambasted his predecessor, Barack Obama, for the withdrawal of U.S. forces from Iraq that preceded an unravelling of the Iraqi armed forces. Iraqi forces collapsed in the face of the IS's advance into the country in 2014.
GS II: INTERNATIONAL – EUROPE
Britain unveils post-Brexit immigration policy
The British government unveiled plans for its post-Brexit immigration regime, which it insists would create a level-playing field for EU workers and non-EU workers based on skills levels and mean that workers from Europe would not have priority over those from Asia.
Among the changes proposed are the removal of the current annual cap on the number of Tier 2 visas for skilled workers, as well as the requirement that employers demonstrate that they attempted to fill the role domestically before bringing in a person from abroad (the resident labour market test).
The government will also allow international students six months after they graduate to find permanent skilled work and work temporarily during that period, while PhD graduates will have a whole year to do so.
There will be no post-study visa, however, as many student and university bodies have been lobbying for.
The government's Migration Advisory Committee had suggested a £30,000 salary threshold, but in the face of opposition from businesses, the government has said it would consult on this.
However, businesses fear the continued focus on the need for a salary threshold rather than catering to the needs of the economy signals wrong prioritisation.
GS II: SOCIAL- MEDIA
FB defends data sharing practices after revelations
Facebook offered a renewed defence of its data sharing practices after a report revealed that certain partners of the social media organisation had access to a range of personal information about users and their friends.
The New York Times reported that some 150 companies — including powerful partners like Amazon, Microsoft, Netflix and Spotify — could access detailed information about Facebook users, including data about their friends.
The report marked yet another potential embarrassment for Facebook, which has been roiled by a series of scandals on data protection and privacy and has been scrutinised over the hijacking of user data in the 2016 U.S. election campaign.
Facebook's head of developer platforms and programs, said "none of these partnerships or features gave companies access to information without people's permission", and maintained that the deals did not violate a 2012 privacy settlement with the U.S. Federal Trade Commission.
According to documents seen by The Times, Facebook allowed Microsoft's Bing search engine to see names of Facebook users' friends without consent and gave Netflix and Spotify the ability to read private messages.
While some of the deals date back as far as 2010, The Times said they remained active as late as 2017 and some were still in effect this year.
GS III: ECONOMY – BANKING
Four banks may come out of PCA
Four public sector banks — Bank of Maharashtra, Corporation Bank, Allahabad Bank and Bank of India — that are under the prompt corrective action framework of RBI, may come out of the restrictions following improved performance, banking industry sources said.
This follows a review of the performance of all 11 banks that are under the PCA framework, as decided during the November board meeting of the Reserve Bank of India.
The Board of Financial Supervision of the RBI has reviewed the banks' half yearly performance.
In addition, these banks have been asked to make projections of their provisioning requirements for the third and fourth quarter of the current financial year to assess how much capital is required to meet regulatory requirement.
The government is likely to infuse any shortfall in regulatory capital in order to help the lenders to come out of the PCA framework, sources said.
With 11 out of 21 public sector banks under the PCA framework, credit flow to the productive sectors of the economy has been impacted.
The government has been asking the regulator to relax PCA norms that had became a bone of contention between the Centre and RBI.
GS III: ECONOMY – BANKING
'Govt. to seek interim dividend from RBI'
The government will seek an interim dividend from the Reserve Bank of India (RBI), Economic Affairs Secretary Subhash Chandra Garg said.
Last fiscal, the RBI had paid an interim dividend of Rs. 10,000 crore to the Centre.
On November 19, the central board of the RBI had decided to constitute an external committee to examine its economic capital framework.
The composition and terms of reference of the committee were to be decided jointly by the government and the RBI.
GS III: ECONOMY – BANKING
Bandhan: RBI does not clear Khan's name
The Reserve Bank of India (RBI) has not cleared the appointment of R. Khan as the non-executive chairman of Bandhan Bank despite the passage of six months since the bank's board had cleared the proposal.
The bank has subsequently withdrawn its application for the appointment of Mr. Khan.
Khan, a career central banker, retired from the RBI as Deputy Governor in July 2016.
At present, he is an independent director on Bandhan Bank's board.
The reason for the RBI not approving the appointment is not known.
The chairman's post fell vacant after Ashok Lahiri resigned in April 2018 after he became as member of the 15th Finance Commission.
The bank, which started operations in August 2015, faced RBI's heat earlier in 2018 when the regulator barred branch expansion and froze the salary of MD and CEO Chandra Shekhar Ghosh for not complying with licensing norms.
Bandhan Bank did not bringi down promoters' shareholding in the bank to 40% within three years of operations as mandated by it while granting the bank licence.
Bandhan Bank was listed at the end of March 2018 following an Initial Public Offering.
While Securities and Exchange Board of India (SEBI) norms ban promoters' stake sale for one year after listing, banking industry sources said since the lender was aware of the RBI's licensing conditions, it should have timed its IPO accordingly.
GS III: INFRASTRUCTURE
'India may need 2,300 planes'
Airlines in India will need 2,300 more planes, valued at $320 billion, until 2037, aerospace major Boeing said in its market outlook.
Globally, the number needed in the next 20 years is projected at 42,370 planes worth $6.3 trillion.
The Asia-Pacific region accounts for almost 40% of the worldwide estimates, and India for 5%.
GS III: ENERGY
Probe sought into nod for RIL gas field
The Parliament's Public Accounts Committee (PAC) has sought an inquiry into oil regulator DGH-led panel approving Reliance Industries' $1.529 billion plan for developing four satellite gas discoveries in KG-D6 block without an independent validation and sought disciplinary action against guilty officers.
Eastern offshore KG-D6 block, once considered the most prolific in India, had courted controversies when allegations of gold-plating or inflating the cost were levelled against RIL when it had in 2007 revised estimated investment to $8.836 billion from $2.47 billion proposed in 2004, and then failed to deliver on the promised output.
It brought in caution in the establishment and demands for the appointment of an independent validation when RIL in December 2009 submitted a field development plan for four satellite gas discoveries in the same block.
"The Ministry of Petroleum and Natural Gas had directed DGH to engage a third party for validation of capex but no third party could be engaged and the MC (management committee) approved OFDP (optimised field development plan) without waiting for the decision of MoPNG in this regard," the PAC said in a report tabled in Parliament.
GS III: AGRICULTURE
Packaging of foodgrain in jute bags made mandatory
The Centre has mandated the packaging of 100% of foodgrain and 20% of sugar in jute bags for 2018-19 but has also left the window open for the dilution of the order.
This includes a stipulation on placing 10% of the orders through reverse auction on the government e-marketplace.
The order follows the Jute Packaging Materials (Compulsory Use in Packing Commodities) Act (JPM), which was enacted in 1987 to protect the jute sector from the plastic packaging segment.
While West Bengal and Andhra Pradesh are the two largest jute goods producers, Punjab is the largest procuring State.
Gunny bags now account for about 63% of raw jute consumption, according to official statistics.
Since 1987, the JPM Act has been mandating compulsory use of sacks in certain areas to bring buoyancy to the raw jute market.
While initially there was reservation for sugar, cement, fertiliser and foodgrain packaging over time, certain sectors have been taken out of the ambit for various reasons, including market demand for alternative packaging as there was seepage of materials through gunny sacks.
GS III: ECONOMY – POLICY
Prabhu flags 'angel tax' to FinMin
The Commerce and Industry Ministry has taken up with the Finance Ministry the issue of 'angel tax' notices being sent to start-ups, Commerce Minister Suresh Prabhu has said.
Several start-ups have raised concerns over taxation of angel funds under the Section 56 of the Income Tax Act, which provides for taxation of funds received by an entity.