When:
December 31, 2018 @ 11:30 am
2018-12-31T11:30:00+05:30
2018-12-31T11:45:00+05:30
NEWS
31 DECEMBER 2018
| | | |
| --- | --- | --- |
| Sr. No. | Topic | News |
| 1. | GS II: INTERNATIONAL – ASIA | PM Sheikh Hasina set for a landslide win in Bangladesh |
| 2. | GS II: POLITY – BILL/ACT | Triple talaq Bill likely to face stiff resistance in RS |
| 3 | GS II: SOCIAL- STATES – J&K | Inspirational success stories from violence-scarred Valley |
| 4. | GS II: SOCIAL- HEALTH | HIV+ youth whose blood was transfused to woman, dies |
| 5. | GS II: GOVERNANCE – POLICY | Plan before making a bid for 2032 Olympics |
| 6 | GS II: GOVERNANCE – RTI | CIC gets four Information Commissioners |
| 7. | GS II: GOVERNANCE – RTI | CIC slams Home Ministry for denying information |
| 8. | GS II: SOCIAL – EDUCATION | Hard lesson: funds not enough to attract teachers to government schools |
| 9. | GS I: HISTORY | Ross Island is now Netaji Dweep |
| 10. | GS II: BILATERAL – INDIA-ASIA | Pak. beefing up border armoury |
| 11. | GS III: ECONOMY – INDICATORS | Robust GDP growth to continue: CII |
| 12. | GS III: ECONOMY – BANKING | Bank-like norms will hinder NBFC growth |
| 13. | GS III: ECONOMY – INDICATORS | Gross Capital formation increased |
| 14. | GS III: ECONOMY – INDICATORS | Of financial debacles and rating agency models |
| 15. | GS III: ECONOMY – INDICATORS | GST: revenues stabilising, compliance increasing |
| 16. | GS III: ENVIRONMENT – POLLUTION | 'Microfactory can help recycle waste locally' |
| 17. | GS III: S&T- SPACE | Space probe nears dark side of moon |
GS II: INTERNATIONAL – ASIA
PM Sheikh Hasina set for a landslide win in Bangladesh
Initial trends in Bangladesh's general election indicated a "landslide" for the ruling coalition, the Grand Alliance led by Prime Minister Sheikh Hasina and the Awami League.
However, the Opposition's rainbow coalition, the Jatiyo Oikya Front (JOF), led by the Bangladesh Nationalist Party (BNP) has rejected the election and demanded a re-election under a neutral government.
Reports indicated that the Awami League had easily crossed the 151 seats required to form a majority government.
At least 15 persons were killed in sporadic violence during voting. Eight of the dead were members of the ruling Awami League, while five belonged to the BNP.
GS II: POLITY – BILL/ACT
Triple talaq Bill likely to face stiff resistance in RS
The Centre is likely to face stiff resistance in its second attempt to ensure passage of the triple talaq Bill when it comes up in the Rajya Sabha, as the Congress is all set to oppose the proposed law in coordination with other Opposition parties.
The amended Bill, passed by the Lok Sabha, is listed in the business of the Upper House for the day.
Both the ruling BJP and the Opposition have issued whips to their MPs, directing them to be present and vote on party lines if the Bill comes up for the consideration of the House.
In the Lok Sabha, where the Opposition does not have the numbers to impact the government's decision, the Congress and the Trinamool had walked out after participating in the debate.
In the Rajya Sabha, where the Opposition parties have greater numbers, they want to send the Bill to an MPs' panel to examine the provisions in detail.
The revised Bill has addressed some of the concerns earlier flagged by the Opposition: for example, the new one has the provision of an accused husband seeking bail from a magistrate. But the Opposition parties claim the Bill still has several flaws and needs to be examined again.
They have questioned the stringent provisions like the criminalisation of a civil wrong.
GS II: SOCIAL- STATES – J&K
Inspirational success stories from violence-scarred Valley
In Kashmir, the Class X results portrayed a rare story of dreams and successes in spite of the omnipresent violence and highly volatile situation that persisted in 2018.
South Kashmir's Pulwama district topped the Class X results, as the pass per cent of 84.50 was the highest among all 10 districts in the Valley.
Due to frequent operations of the security forces in the wake of heightened militancy, Pulwama saw the killing of 35 militants this year.
An official said Pulwama observed shutdowns over 80 times, as 18 civilian also died either near encounter sites or in clashes.
"I scored around 85% marks. I was hit by a volley of pellets during a protest in Pulwama," a student said.
One deceased student, Nouman Ashraf, 14, was also among those students declared successful in the examination. Ashraf died of bullet injuries after clashes broke out in Kulgam near an encounter site this year. He had scored 284 marks out of 500.
Among those who passed included Misbah Zaffar, daughter of Hizbul Mujahideen commander Zaffar Hussain from Liver Pahalgam, who scored 98% marks and Tamheed Bukhari, son of assassinated Rising Kashmir editor Shujaat Bukhari, who scored 95%.
Kashmir valley — where 250 militants and over 100 civilians dead in around 412 militancy-related incidents — saw an average pass percentage of around 75.
GS II: SOCIAL- HEALTH
HIV+ youth whose blood was transfused to woman, dies
A 19-year-old donor, whose HIV-infected blood was transfused to a pregnant woman from Virudhunagar district, died at the Government Rajaji Hospital (GRH) in Tamil Nadu.
He was admitted after he tried to end his life by consuming poison in his native Tiruchiluvaipuram village in Ramanathapuram district.
The youth, who was staying at his relative's place in Sivakasi and working at a cracker unit there, donated blood at the government hospital in Sivakasi on November 30, 2018, as a replacement donor.
The staff at the hospital's blood bank failed to identify the HIV and Hepatitis B infections in his blood.
GS II: GOVERNANCE – POLICY
Plan before making a bid for 2032 Olympics
India has expressed interest to host the 2032 Summer Olympic Games, apart from the 2026 Summer Youth Olympic Games and the 2030 Asian Games.
The Olympic Games have been designed to leave an indelible mark on host cities, with long-term benefits. However, the Games have proven to be more of a liability than an asset.
GS II: GOVERNANCE – RTI
CIC gets four Information Commissioners
The government has appointed four new Information Commissioners in the Central Information Commission, which was functioning with just three of Commissioners as against a sanctioned strength of 11, including the Chief Information Commissioner.
President Ram Nath Kovind has approved the appointments.
GS II: GOVERNANCE – RTI
CIC slams Home Ministry for denying information
The Central Information Commission has slammed the Home Ministry for denying information on 13 inquiry commission reports on communal riots in the country.
In response to an RTI request, the Ministry said it was not the custodian of the records sought.
Charging the Ministry's Public Information Officer (PIO) with "causing deliberate obstruction to the flow and dissemination of information…and not furnishing any reasonable justification for such complete inaction," Central Information Commissioner Bimal Julka asked why punitive action should not be initiated.
In his strongly worded December 27 order, Mr. Julka noted that the issue involved the larger public interest and directed the Home Secretary to depute a senior official to find out the status and location of the 13 reports and the reason for the denial of information within 15 days. In 2006, the Home Ministry had constituted a working group of the National Integration Council "to study the reports of the Judicial Commissions and Inquiry Commissions about the anatomy of Communal Riots."
The working group examined 29 such reports, investigating the causes and course of communal violence across the country, from riots in several Madhya Pradesh towns in February 1961 to deadly attacks on a Kerala beach in May 2003.
While the working group's own report is on the Home Ministry's website, only 16 of the inquiry reports it studied are available.
Anjali Bhardwaj, co-convenor of the National Campaign for People's Right to Information (NCPRI), had filed an RTI request in July 2017 asking for the other 13 reports to be also made available, with all their volumes and annexures.
Not receiving any response within the stipulated 30-day time frame, Ms. Bhardwaj filed a first appeal. A day later, in a late response, the Ministry's PIO simply dismissed the request saying that she was not the custodian of the records sought.
"This information is available in the MHA as the reports sought by me were examined by a working group set up by the MHA," pointed out Ms. Bhardwaj, contradicting the Ministry's claim. She added that the PIO should have transferred the application if the information was held by a different public authority.
GS II: SOCIAL – EDUCATION
Hard lesson: funds not enough to attract teachers to government schools
State governments have increased their budgets for school education in the past three years, but the allotment of funds has not been enough to attract permanent qualified teaching staff to government schools, finds a recent study conducted across six States.
The report, prepared jointly by Child Rights and You (CRY) and the Centre for Budget and Governance Accountability (CBGA), examines budgeting for school education in six States — West Bengal, Chhattisgarh, Tamil Nadu, Uttar Pradesh, Bihar and Maharashtra — during the 14th Finance Commission recommendation period, which started in April 2015.
The study finds that there has been an overall increase in revenue with the States following the 14th Finance Commission recommendations. This was a result of an increase in the share of the States in the divisible pool of Central taxes from 32% to 42%. At the same time, a reduction in the Union government's contribution to the States for Central schemes in social sectors forced the States to improve their tax revenue collection. The study analyses whether the availability of additional funds translated into prioritising of school education in these six States.
Between 2015-16 and 2017-18, there was a net decline in the share of school education budget in the total State Budget for three of the six States, according to the detailed demand for Grants and State Budget documents. Bihar saw a dip of 3.1%, Maharashtra a drop of 1% and West Bengal 0.9%. On the other hand, Chhattisgarh, Tamil Nadu and Uttar Pradesh saw an increase in the size of school education budget by 0.4%, 2.6% and 3.2%, respectively.
Despite a varying level of commitment towards school education across the six States, all of them struggle with a shortage of teachers. \
More than one lakh schools in India are run with only one teacher and all the six States surveyed have shown the number of such schools on the rise.
The shortage of teachers is more acute at the secondary level — Bihar has 20,494 teaching posts vacant, Chhattisgarh 8,278 and Uttar Pradesh 12,008.
The figures don't entirely capture the severity of the shortfall as they do not reflect the shortage of subject teachers.
GS I: HISTORY
Ross Island is now Netaji Dweep
Prime Minister Narendra Modi announced renaming of three islands of the Andaman and Nicobar archipelago as a tribute to Netaji Subhas Chandra Bose.
The Ross Island was renamed Netaji Subhas Chandra Bose Dweep, the Neil Island as Shaheed Dweep and the Havelock Island as Swaraj Dweep, Modi said.
The three islands are major tourist spots.
The Prime Minister inaugurated a slew of development projects and laid foundation stones for several others related to energy, connectivity, education, tourism and health sectors.
Donning the Azad Hind Fauj (Indian National Army) cap, he addressed a public meeting at the Netaji Stadium on the occasion of the 75th anniversary of the hoisting of the Tricolour by Bose at Port Blair.
On this day in 1943, Bose had suggested that Andaman and Nicobar Islands be renamed Shahid and Swaraj Dweep.
Modi released a commemorative stamp, its first-day cover and a Rs. 75 coin.
He announced the setting up of a deemed university named after Bose.
GS II: BILATERAL – INDIA-ASIA
Pak. beefing up border armoury
Pakistan has drawn up an ambitious plan to procure close to 600 battle tanks, including T-90 tanks from Russia, primarily to bolster its military might along the border with India, intelligence sources said.
Most of these tanks will be able to hit targets at a range of three to four km, sources said.
T-90 battle tanks from Russia are the mainstay of the armoured regiments of the Indian Army.
The Pakistan Army is also procuring 245 150mm SP Mike-10 guns from Italy of which it has already received 120 guns, they said.
GS II: INTERNATIONAL
2018 – The year that was
GS III: ECONOMY – INDICATORS
Robust GDP growth to continue: CII
India will continue to be the fastest-growing major economy, with robust GDP growth expected to continue through 2019, the Confederation of Indian Industry said, based on strong drivers from the services sector, infrastructure activity and better demand conditions.
"Better demand conditions, settled GST implementation, capacity expansion resulting from growing investments in infrastructure and continuing positive effects of the reform policies undertaken and improved credit offtake especially in services sector at 24% will sustain the robust GDP growth in the range of 7.5% in 2019," Chandrajit Banerjee, Director General of CII, said.
CII has identified seven key drivers of growth that need to be encouraged in 2019, including lowering the number of GST rate slabs, bolstering the insolvency and bankruptcy framework, simplifying business procedures, and improving agricultural productivity, among others.
"CII had suggested lowering the number of tax slabs to — a standard rate, a higher rate for demerit goods and a lower rate for some mass consumption items."
"CII also hopes that the Council will also consider extending GST to excluded sectors such as fuels, real estate, electricity and alcohol."
"While the process of resolution has taken shape…, the government should .. additional benches of the National Company Law Tribunal to spread geographically… for easier and faster exit of distressed businesses," it added.
"Going forward, CII suggests that it is important to persuade States to implement the Agriculture Produce and Livestock Marketing Model Act, which has been implemented in just four States, to strengthen agriculture produce marketing," it said.
The CII also said to spur credit growth and improve liquidity, the RBI should look at revisiting lending restrictions of banks placed under Prompt Corrective Action, and the opening of a limited Special Liquidity Window to meet emergencies of financial institutions.
CII said India can guard against risks of higher oil prices by raising domestic production of oil, providing a special window for oil marketing firms to procure oil and stepping up diplomacy with the U.S. to continue to secure purchases from Iran.
GS III: ECONOMY – BANKING
Bank-like norms will hinder NBFC growth
At a time when the Reserve Bank of India (RBI) is mulling tighter regulation around non-banking financial companies, these firms, also referred to as shadow banks, have written to the Prime Minister Narendra Modi that such regulations will hamper the growth of the sector.
In December 2018, the Reserve Bank said it intends to strengthen the Asset-Liability Management (ALM) framework for NBFCs on lines similar to that for banks and harmonise it across different categories of NBFCs.
The move comes after the sector faced stress on liquidity following the IL&FS crisis.
There are around 10,000 NBFCs registered with the RBI.
The Reserve Bank of India-regulated sector grew 15.8% in 2017-18.
By the end of March 2018, it was 19.8% of the scheduled commercial banks (SCBs) taken together, in terms of balance sheet size.
Since 1997, RBI has endeavoured to limit the operations and growth of NBFCs with the objective of securing depositors' interest. There are only 108 deposit-taking NBFCs.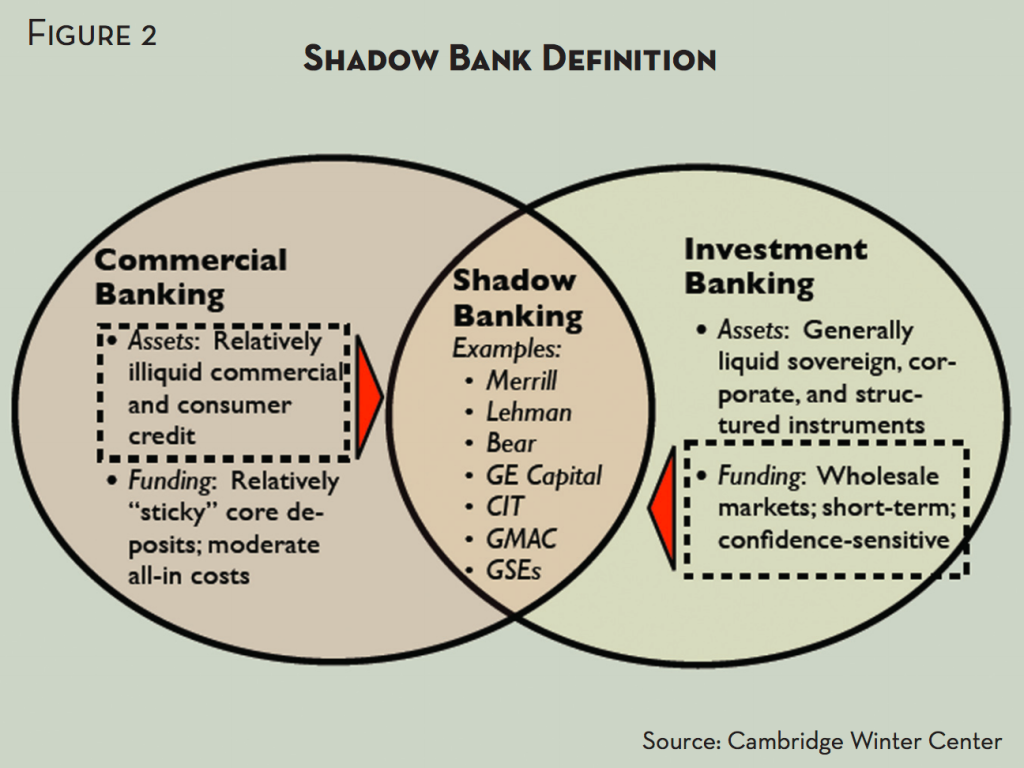 GS III: ECONOMY – INDICATORS
Gross Capital formation increased
GS III: ECONOMY – INDICATORS
Of financial debacles and rating agency models
The spotlight is on credit rating agencies (CRAs) once again, this time triggered by the crisis at Infrastructure Leasing & Financial Services (ILFS).
In this, the 'issuer pays' business model of CRAs seems to have borne the brunt of criticism.
The tendency to associate CRAs with financial failures dates back to early 20th century. The most incisive of such inquiries followed the 2008 global financial crisis, conducted by regulators including in the U.S. and India.
What is pertinent, however, is that after detailed deliberations, the issuer pays model of the CRAs was left untouched by all regulators. This was an implicit endorsement of the model's relative superiority, or at least, of it being the lesser evil.
It is normal that credit ratings change over time. The primary concern surrounding ILFS' ratings is about timeliness, abrupt and steep transitions, slow/inadequate change even after evident distress, and inadequate use of 'outlooks'— that handy rating prognosis tool.
That warrants questioning of the CRAs concerned in recent cases, including CARE, ICRA and India Ratings.
The inherent conflict of interest in the issuer pays model is undeniable, since the rated entity is paying for the rating. But it is instructive to consider some nuances.
Any CRA business model must facilitate two objectives: ensure ratings are of high quality; and, ensure all market participants have access to such ratings at a reasonable cost. The models must also involve minimal or no conflict of interest. 'Minimal' is a considered usage here since conflicts cannot be entirely eliminated.
Under the the 'issuer pays' model, the issuer pays the initial and subsequent surveillance fees to CRAs, and the ratings are publicly and freely available.
Market dynamics determine the fees and issuers are contract-bound to afford CRAs access to business and financial details, facilitating better analysis.
One, if a CRA consistently indulges in such a practice, it will be harakiri, for soon, it will lose credibility.
Two, typically, CRAs collect 100% of the non-refundable rating fee even before beginning the exercise. This eliminates payment risk and significantly reduces the incentive to assign favourable ratings. Even if an issuer delays or defaults on annual fees, the CRA is obligated to monitor and disclose rating changes. These two aspects considerably mitigate the risk of malfeasance in practice. While CRAs have erred in specific instances, statistics reflect overall good quality and consistency.
One, out of 35,000 ratings currently outstanding in India, nearly three-fourths are in the 'non-investment grade' category.
Two, in fiscal 2018, Indian CRAs downgraded over 2,400 ratings. Both these suggest CRAs haven't shied away from assigning lower ratings or downgrading those who pay for the assessment.
Third is the 'ordinality' expectation in ratings default performance (higher rated firms expected to have a lower rate of transition-to-default, than lower rated firms). This is a key yardstick of ratings quality.
The four largest Indian CRAs have systematically demonstrated lower default rates for higher ratings.
Conceptually, the 'government or regulator pays' model can eliminate bias in ratings because there is no pecuniary incentive for the CRA (public sector entities could be an exception). Here, the regulator can also mandate free dissemination of ratings to all.
If fees are not market-determined, CRAs would be hard-pressed to build capability and retain sharp analysts. And, once business is assured, there may be little incentive for quality and excellence.
The most serious problem with this model is the 'moral hazard' wherein all ratings can be seen as regulator-endorsed.
This is antithetical to efficient market practices, and can pose disastrous consequences for the government/regulator in the event of poor rating calls.
GS III: ECONOMY – INDICATORS
GST: revenues stabilising, compliance increasing
The Goods and Services Tax (GST) system settled down reasonably well in 2018, with revenue collections stabilising, compliance increasing on account of various anti-evasion measures undertaken by the Centre, and rates being rationalised, according to tax specialists.
By the end of the year, only 30 items remained in the 28% tax slab and most of these were either sin goods such as cigarettes or luxury items such as automobiles. Only one common use item — cement — remained in the top bracket.
The e-way bill system will further improve compliance.
GST collections have indeed improved in 2018 compared with 2017, but have still not consistently crossed the Rs. 1 lakh-crore mark.
While the average monthly revenue in financial year 2017-18 was Rs. 89,885 crore, the average revenue in the current year, so far, has been Rs. 97,040 crore. Revenues crossed Rs. 1 lakh crore twice in the year, in April and October.
Further, there are still pain points in the GST set-up, most notably the Advance Ruling Authority (ARA) framework, analysts say. The fact that these authorities have government officials as members has meant that an overwhelming number of decisions are in favour of the Revenue Department, So fewer companies are approaching ARAs.
Another issue is that various State-level ARAs often deliver contradictory judgments that confuse industry.
"The good thing… is that in the last GST Council meeting, they announced that they would set up a centralised ARA that would take a decision in situations where there are contradictory rulings by State ARAs," Mr. Rastogi said.
GS III: ENVIRONMENT – POLLUTION
'Microfactory can help recycle waste locally'
The world's first e-waste microfactory went live in April 2018 on the campus of University of New South Wales (UNSW), Sydney in Australia, heralding a new era in waste recycling.
The factory can convert waste into quality finished products.
The project was started 10 years ago by Mumbai-born Scientia Professor Veena Sahajwalla.
She calls it the fourth R (Reform). The other three are Reduce, Reuse and Recycle.
Microfactory is economically viable because it reduces the need for transport, and uses locally available waste material.
It can use waste plastics, waste glass, waste furniture and waste textiles to produce useful finished products.
GS III: S&T- SPACE
Space probe nears dark side of moon
Chinese space probe, Chang'e-4, is moving into position to land on the dark side of the moon for the first time, the official Xinhua agency reported.
It is preparing for the "first-ever soft landing on the far side of the moon", the news agency said, citing the China National Space Administration. It didn't say when the landing would occur.
The moon is tidally locked to Earth, rotating at the same rate that it orbits our planet, so the far side — or the "dark side" — is never visible from Earth.