When:
October 14, 2018 @ 1:00 am
2018-10-14T01:00:00+05:30
2018-10-14T01:15:00+05:30
NEWS
14 OCTOBER 2018
| | | |
| --- | --- | --- |
| Sr. No. | Topic | News |
| 1. | GS III: ENVIRONMENT – POLLUTION | It's a foggy autumn as farmers start burning stubble |
| 2. | GS II: SOCIAL – HEALTH | Zika: doctors advise caution this festive season |
| 3. | GS III: ENVIRONMENT – BIODIVERSITY | Cross-border row over killings of State animal |
| 4. | GS III: ECONOMY- BANKING | IL&FS debt pile-up and rescue |
| 5. | GS III: S&T – HEALTH | IIT Guwahati fabricates superior scaffold for cartilage repair |
| 6. | GS III: ENVIRONMENT – BIODIVERSITY | Human-leopard conflict in the Himalaya |
| 7. | GS III: S&T- SPACE | Glitch puts NASA's Chandra telescope in 'safe' mode |
| 8. | GS II: SOCIAL – HEALTH | 'Unethical to withhold bedaquiline while waiting for Phase III results' |
| 9. | GS II: SOCIAL – HEALTH | Pune centre to collect, study multidrug-resistant bugs |
| 10. | GS III: ENVIRONMENT – POLLUTION | Citizens take a step back to save Bengaluru lake |
| 11. | GS III: CYBERSECURITY | 'Cybersecurity is an arms race' |
GS III: ENVIRONMENT – POLLUTION
It's a foggy autumn as farmers start burning stubble
As autumn sets in, farmers in Punjab have begun harvesting the kharif paddy crop and preparing the fields for the winter crop.
And as has been the practice, despite official injunctions, paddy stubble is being set on fire, raising fears of a spike in air pollution across the northern States, including the national capital New Delhi.
Aggravating the problem is the retreat of the southwest monsoon, setting off north-westerly winds which blow into the plains, carrying the smoke from the stubble.
Paddy is grown on 30 lakh hectares in Punjab. After harvesting, about 20 million tonnes of paddy straw is left in the fields. It is estimated that 15 million tonnes of paddy straw are burnt every year.
To solve the problem of stubble without burning, the State has provided agro-machines and other equipment, including mulchers and choppers, at subsidised rates to farmers and cooperative societies on a Central outlay of around Rs. 650 crore for 2018-20.
However, farmers and agri-experts feel the number of machines is inadequate. Besides the high cost of using them, given the rising costs of diesel, they will not serve the purpose of putting an end to stubble burning, at least during the ongoing harvesting season.
A tractor mounted Happy Seeder machine can cut and lift the previous crop (in this case the rice straw) and sow a new (wheat) crop in its place. It also deposits the straw over the sown area as mulch.
The machine can be operated with a 45 horsepower tractor and covers about one acre in about an hour and a quarter.
Also, this year the Punjab government has made the use of super straw management system (SMS) compulsory with combine harvester to facilitate in-situ management of crop residue.
A Super SMS attached to the rear of a combine harvester chops and uniformly spreads loose straw coming out of the combine on the field.
GS II: SOCIAL – HEALTH
Zika: doctors advise caution this festive season
Days after the Indian Council of Medical Research's surveillance system picked up over 30 positive cases of Zika virus – currently being reported by 86 countries worldwide – doctors in Delhi have advised extreme caution stating that the virus could travel with infected people during the festive season, which sees a lot of inter-State movement.
Symptoms of Zika virus disease are similar to other viral infections such as dengue, and include fever, skin rashes, conjunctivitis, muscle and joint pain, malaise, and headache.
Zika virus reaches people mainly through the bite of an infected Aedes mosquito.
It can also spread during sexual intercourse with an infected person, from a pregnant woman to her foetus during pregnancy or around the time of birth, and through blood transfusion."
Rarely, serious complications include Guillain-Barré syndrome and acute respiratory distress syndrome.
There is no vaccine to prevent Zika.
Treatment is mainly symptomatic, that includes bed rest, drinking fluids to prevent dehydration and paracetamol to reduce fever and pain.
GS III: ENVIRONMENT – BIODIVERSITY
Cross-border row over killings of State animal
The killing of at least 10 mithuns – the State animal of Arunachal Pradesh – in the last one month has sparked a row with neighbouring Assam.
The mithun or gayal (Bos frontalis), considered a descendant of the Indian Gaur or bison, plays an important role in the socio-economic and cultural life of tribes such as the Nyishi, Apatani, Galo and Adi in Arunachal Pradesh.
Reared under free-range conditions in hilly forests, the mithun is known as the 'cattle of the mountain'.
The killing of mithuns since mid-September has sparked tension between villagers on either side of the inter-State border, specifically in Kangku circle of Arunachal Pradesh and adjoining areas of Assam's Dhemaji district.
GS III: ECONOMY- BANKING
IL&FS debt pile-up and rescue
The new board of Infrastructure Leasing & Financial Services (IL&FS) was appointed by the Centre on October 1, after it secured the approval of the National Company Law Tribunal (NCLT) to supersede the previous board accused of 'mismanagement' and 'compromise of corporate governance norms,' leading to financial issues.
The stewardship of the new seven-member board, entrusted with rescuing IL&FS from its own overreach, has been handed to ace banker Uday Kotak, executive vice-chairman & managing director of Kotak Mahindra Bank.
Mr. Kotak, 59, Asia's richest banker, is a credible face and has headed several committees for the government, including a 21-member SEBI committee on corporate governance.
The shareholders of IL&FS include LIC, ORIX Corporation, the Central Bank of India, Abu Dhabi Investment Authority, HDFC and the State Bank of India.
The Life Insurance Corporation of India is the largest shareholder in IL&FS with a 25.34% stake, followed by Orix Corporation of Japan with 23.54%.
The company's current woes partly arise from the shareholders' inability to agree on the right valuation for bringing in fresh capital.
A recent report by the government sent to the Ministry of Corporate Affairs (MCA) said that avoiding a default would require a combination of measures of asset sales, restructuring of some liabilities and fresh infusion of funds by investors and lenders.
It all started with a default in August on a Rs. 1,000 crore short-term loan extended by the Small Industries Development Bank of India (SIDBI) that led to a trail of several defaults in following weeks.
The crisis at the company may have become pronounced in the current financial year, but trouble had been brewing since 2016 when banks went slow on lending and IL&FS had to rely on short-term loans to service its debt even as it built long-term assets.
This gave rise to a huge asset-liability mismatch.
The IL&FS group has a total debt of Rs. 91,000 crore.
Since a significant amount of its debt was in the form of short-term loans from banks, mutual funds and non-banking finance companies, the immediate impact of its cash crunch was felt on mutual funds and NBFCs.
While all fund houses have an internal valuation policy for debt instruments, it typically gets triggered only after a security is downgraded by rating agencies such as CRISIL and ICRA.
Once the instruments fall below investment grade, it is the call of the fund houses to value it.
The Securities and Exchange Board of India (SEBI) mandates that once a non-government security falls below investment grade, it has to be valued at a discount of 25% to its face value.
On a standalone basis, IL&FS may constitute a small portion of the overall debt assets of mutual funds, but a default creates a ripple effect for all NBFCs as the cost of funds goes up with mutual funds becoming wary of buying such securities.
If IL&FS had been allowed to collapse, it would have impacted the whole NBFC industry and hit housing finance, capital market fund raising, margin financing and even retail loans to a large extent.
The RBI is believed to be looking at strengthening the regulatory framework to avoid asset liability mismatches by NBFCs.
GS III: S&T – HEALTH
IIT Guwahati fabricates superior scaffold for cartilage repair
Implanting cartilage alone or injecting cells found in healthy cartilage (chondrocytes) at the site of injury to heal the damaged cartilage in patients with osteoarthritis does not produce favourable results.
Similarly, implanting two different scaffolds joined together to simultaneously regenerate the cartilage and reconstruct the bone too has many limitations.
The problem arises because the interface between the cartilage and bone scaffolds, which are made of different materials, is not connected but has a distinct boundary.
As a result, the interface tends to delaminate and degrade.
Now, researchers from Indian Institute of Technology (IIT) Guwahati have addressed this shortcoming by fabricating a silk scaffold where the junction between the cartilage and bone scaffold is continuous and seamless and hence less prone to damage under load-bearing environment of the joint.
The researchers made scaffolds using both wild silkworm (Antheraea assamensis) and mulberry silk (Bombyx mori) and found scaffolds made of non-mulberry silk were superior to the one made of mulberry silk in all respects.
The compatibility and ability of the scaffold to regenerate cartilage and bone has been tested in rabbits.
The researchers are planning to test the scaffold on larger animals, preferably pigs.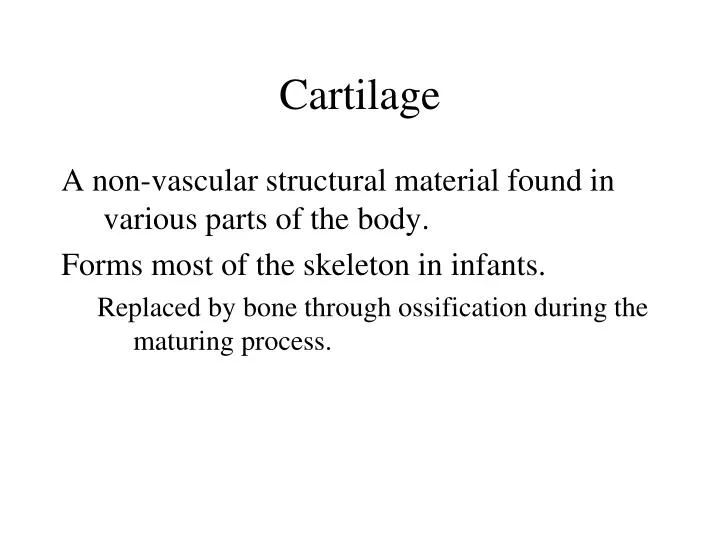 GS III: ENVIRONMENT – BIODIVERSITY
Human-leopard conflict in the Himalaya
Human-animal conflict is common in the Himalaya like any other region where wildlife and people live together.
A study of patterns of leopard attacks here reveal that some areas are high-risk zones requiring urgent conservation measures for the safety of both man and beast.
The foothills of the eastern Himalaya in northern West Bengal – called the dooars, a landscape comprising tea plantations and forests – alone have witnessed more than 700 leopard attacks on people between 1990 and 2016.
In the western Himalaya (Pauri Garhwal in Uttarakhand), numerous leopards have been killed in retaliation to the human deaths and injuries they have caused.
Scientists at the Wildlife Institute of India studied patterns of leopard attacks in both these regions.
The researchers find that around 97% of animal attacks in the dooars and 60% in Pauri resulted in human injuries.
"The Joint Forest Management activities that have long been practised in Dooars, leading to better awareness and participation of local communities in conservation," said a coauthor of a study.
They suggest that immediate measures – including regular monitoring by wildlife managers and local response teams, providing proper lighting in villages and clearing bushes around houses – would be crucial to mitigate conflict.
GS III: S&T- SPACE
Glitch puts NASA's Chandra telescope in 'safe' mode
Barely a week after NASA's Hubble Space Telescope entered safe mode, the Chandra mission has also suffered a glitch possibly due to the failure of the gyroscope, the US space agency said.
The Chandra X-Ray Observatory, observing the universe in high-energy light since 1999, has entered a protective 'safe mode', which interrupts scientific observations and puts the spacecraft into a stable configuration.
Chandra, launched in 1999, is well beyond the original design lifetime of 5 years.
In 2001, NASA extended its lifetime to 10 years. It is now well into its extended mission.
Meanwhile, the U.S. space agency said that it continues to work towards resuming science operations of the Hubble Space Telescope.
On October 5, Hubble entered safe mode after one of the three gyroscopes (gyros) being used to point and steady the telescope failed.
Gyroscopes help spacecraft maintain proper orientation.
Scientists are currently performing analyses and tests to determine what options are available to recover the gyro to operational performance.
GS II: SOCIAL – HEALTH
'Unethical to withhold bedaquiline while waiting for Phase III results'
In a recent Rapid Communication, the World Health Organisation (WHO) made important changes in the regimens to treat patients with multidrug-resistant TB (resistant to isoniazid and rifampicin).
Two of the injectables (kanamycin and capreomycin) previously used for treating MDR-TB patients are to be replaced with a fully oral drug regimen.
And bedaquiline drug, specifically developed for treating MDR-TB patients, has been included in the fully oral regimen.
The injectables have been removed as they cause hearing loss (ototoxicity) and have increased risk of treatment failure and relapse.
The changes in the MDR-TB regimen apply to both adults and children, though limited data are available for children. The new WHO guidelines for MDR-TB treatment will be released later in 2018.
In December 2012, the U.S. Food and Drug Administration granted accelerated approval to the drug for use in "serious or life-threatening conditions".
WHO again reviewed available evidence which showed a reduction in mortality in patients receiving bedaquiline, but there were unexplained serious adverse events of respiratory origin. Hence, the original WHO interim guidance was retained.
None of the second-line medicines for MDR-TB treatment are without adverse effects. But most of the adverse effects can be managed if detected rapidly, with the exception of ototoxicity (hearing loss), which is irreversible and associated with the injectable drugs.
"This is why WHO is stressing the need for active drug safety monitoring and management as a core principle of clinical care in MDR-TB," Dr. Weyer stressed.
To make detailed information on clinical management of MDR-TB patients, including monitoring and managing drug adverse effects, WHO is currently updating the Companion Handbook. It will be released together with the upcoming new WHO guidelines.
GS II: SOCIAL – HEALTH
Pune centre to collect, study multidrug-resistant bugs
The Pune-based National Centre for Cell Science (NCCS) is set to become a repository of multidrug-resistant bacteria and fungi from across the country.
On September 25, the Department of Biotechnology (DBT) authorised the National Centre for Microbial Resource (NCMR) at NCCS to function as a bio-repository for multidrug-resistant microbes/infective agents.
The bio-repository will receive, store, maintain¸ preserve and characterise these microbes.
GS III: ENVIRONMENT – POLLUTION
Citizens take a step back to save Bengaluru lake
People living around Bengaluru's Bellandur Lake wake up to the sight of froth rising up from the highly polluted waterbody every day.
Some of them are now looking at the possible connection between the soaps, shampoos and detergents they use and the foaming. They have now decided to do something about it.
Several residents are switching to eco-friendly, biodegradable, or fully natural alternatives to mass-produced chemicals.
Seema Sharma, a Bellandur resident, buys soapnut and makes her own hair wash, laundry detergent and dish washer liquid.
GS III: CYBERSECURITY
'Cybersecurity is an arms race'
Vice-president and chief technology officer, Bret Hartmanis is responsible for defining the corporate security technology strategy for Cisco, whose machines form the backbone of the Internet.
Mr. Bret Hartman began his career as a U.S. Air Force officer assigned to the U.S. National Security Agency (NSA)
He said in an interview that organisations need to keep upgrading their cybersecurity because attackers would always figure it out to break-in.
He says, "for the last 40 years, I've worked in cybersecurity from the very early days and military and intelligence communities, and now in the commercial world, and it's always an "arms race, and always will be."
What that means from a defender standpoint is, you can never stand still. You always have to assume that whatever technology you're using, it's going to be less effective over time, because attackers will figure it out.